061: Honoring Top 10 of the Past 6 Months LIVETHEFUEL Episodes
Honoring Top 10 Most Downloaded Episodes with your Host, Scott Mulvaney:
Honoring Top 10 most downloaded episodes today is essential for respect, gratitude, and appreciation. That first 6 months of this new podcast show have been a hell of an adventure! I felt it was essential for me to honor our valuable co-hosts who've helped grow this Podcast. This episode is also to serve you, our listeners, for educating our newer listeners of who the top episodes are to follow and learn from. Thank you for subscribing!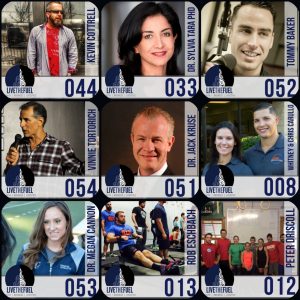 Your Top 10 Downloaded Episodes of the LIVETHEFUEL Podcast:
Honorable Mention #11 – 017: The Strauser Project Super Dad
On This Episode You Will Hear:
[spp-timestamp time="02:30″] Noting main podcasting apps including iTunes and Stitcher.
[spp-timestamp time="03:50″] Going behind the scenes of LIVETHEFUEL.com on our statistics, downloads, and reviews.
[spp-timestamp time="04:45″] Using iTunes for submitting Podcast Reviews is a pain in the ass.
[spp-timestamp time="5:55″] Mentioning some early iTunes 5 star show reviews submitted about our LIVETHEFUEL Podcast!
[spp-timestamp time="08:20″] Reviewing our current downloads progress and the statistics report of the shows current success approaching 15,000 downloads.
[spp-timestamp time="9:45″] Honorable mention of Brian Strauser of the Strauser Project. He just missed the Top 10 line up by 5 downloads and is in 11 Place.
[spp-timestamp time="11:25″] 10th Place of our Honoring Top 10 is our voice over professional for the show, Anna Vocino, author of the Eat Happy Cookbook and co-host of the Fitness Confidential Podcast with Vinnie Tortorich.
[spp-timestamp time="14:50″] 9th Place is Peter Driscoll of HES CrossFit and Tabata Kids. He crushed a successful GoFundMe event to help improve the fitness facility for his young students. All while gaining recognition by the CrossFit organization themselves.
[spp-timestamp time="16:50″] CrossFit recognition and a personal visit from the CrossFit Champion, Vermont local, Mathew Frazer, 2016 Fittest Man on Earth winner!
[spp-timestamp time="17:15″] You never now how powerful your message can become if you don't put it out there.
[spp-timestamp time="18:25″] Honoring Top 10 continues with Rob Eschbach, episode 013 of SYR CrossFit and the Start Your Revolution community also known as the SYR Army. We recorded this episode onsite in their lounge couches.
[spp-timestamp time="20:40″] CrossFit is not that scary, it's definitely not dangerous.
[spp-timestamp time="21:25″] Episode 053 with Dr. Megan Cannon Ph.D. of the Mind of the Athlete team here in Bethlehem, PA of the Greater Lehigh Valley, Pennsylvania area.
[spp-timestamp time="22:25″] Body transformation and lifestyle transformations take time. Have patience and put in the reps.
[spp-timestamp time="24:49″] This is for the YouTube feed, showing the new book, Mind of the Athlete Clearer Mind, Better Performance by Dr. Jarrod Spencer. Dr. Jarrod Spencer is the founder of Mind of the Athlete.
[spp-timestamp time="26:05″] Episode 008 Liven Up Ya'll with none other than Whitney Carullo and Chris Carullo of Liven Up Fitness also here in Bethlehem, PA.
[spp-timestamp time="28:20″] Short break before getting into the Top 5. A reminder to use our Resources page at Livethefuel.com/resources and don't forget about our "best show notes in the podcasting industry". Just like John Lee Dumas of eOFire.
[spp-timestamp time="30:05″] The man, the myth, the legend Vinnie Tortorich of the Fitness Confidential Podcast. Also the founder of the NSNG trademark, author of the Fitness Confidential book, and founder of Pure Vitamin Club.
[spp-timestamp time="31:02″] Shedding a light on what's going on in the fitness industry with the Fitness Confidential book.
[spp-timestamp time="31:54″] Episode 054 with Vinnie really digs into what NSNG, No Sugar No Grains is all about. As well as discussions on the KETO Lifestyle also known as the Ketogenic Lifestyle and becoming more fat-adapted.
[spp-timestamp time="32:30″] Leptin and Ghrelin is what's triggering weight gain, it's hormonally influenced.
[spp-timestamp time="34:10″] Moving into the Top 4 of Honoring Top 10, is the gentleman known as Tommy Baker. We mutually attended the popular event THRIVE: Make Money Matter in San Diego, California. It was created by a local entrepreneur, Cole Hatter.
[spp-timestamp time="35:00″] Embracing money and learning to be more successful while making your money matter along the way. #THRIVE16 was attended by the famous author of Chicken Soup for the Soul, Jack Canfield, who was one of the headlining speakers.
[spp-timestamp time="35:30″] Returning to #THRIVE17 in Las Vegas this year for 2017.
[spp-timestamp time="36:05″] Shoutout to Tommy Baker of Resist Average Academy and TommyBakerFitness.com
[spp-timestamp time="37:35″] 3rd Place… Our bodies need our fat, paying for Liposuction doesn't work, our body needs the fat. Episode 033 The Secret Life of Fat, author, Dr. Sylvia Tara Ph.D.
[spp-timestamp time="38:29″] All the links to getting the books on Amazon are in the show notes here on Livethefuel.com/ "the episode". For example /033 for Dr. Sylvia Tara.
[spp-timestamp time="38:45″] Your Fat is an organ!
[spp-timestamp time="39:18″] #2 most downloaded episode to date is another fellow podcaster with @FitFluential, "mitochondriac", someone who had been living a very unhealthy life in Silicon Valley, California.
[spp-timestamp time="40:05″] Kevin Cottrell of FitFluential Radio from episode 044. Learning how he beats cancer and most importantly learning what the hell a "mitochondriac" was. Becoming more than a biohacker.
[spp-timestamp time="41:40″] Going from being a fatty to literally having abs in 2016. FYI The weight difference is less than 10lbs, in relation to inflammation within the body.
[spp-timestamp time="44:00″] Episode 051 is our 1st place of Honoring Top 10 today. This crushed the downloads, approaching 5,000 downloads of our 15,000 downloads. He's 1/3 of my shows current success. "Your Mitochondria and Biohacking with Dr. Jack Kruse".
[spp-timestamp time="46:30″] "I am a Mito-Hacker!"
[spp-timestamp time="48:00″] Turn your car or your workouts into Your Mobile University, we need to be crushing new content every day.
[spp-timestamp time="49:45″] Isagenix, using the nutrition since 2010 when I was firefighting. People are looking for systems that work. I've helped tons of people lose hundreds of pounds of weight and/or improve fitness performance.
[spp-timestamp time="50:50″] Scheduling time with Scott to discuss coaching needs, Isagenix introductions, podcasting, etc at Livethefuel.com/schedule
[spp-timestamp time="52:55″] Final Words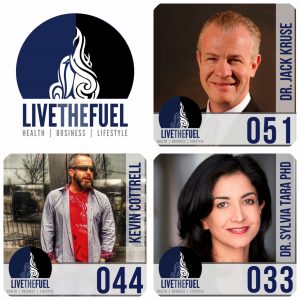 Live The Fired Up Epic Life! – Scott W. Mulvaney LIVETHEFUEL
[spp-tweet tweet="Honoring Top 10 Highest Downloaded Episodes and Living The Fired Up Epic Life! @LIVETHEFUEL" @LIVETHEFUEL"]
Links and Resources:
People Mentioned:
Final Words
Why did I create LIVETHEFUEL? It's not just that we are here to FUEL Your Health, Business, and Lifestyle… It stands for Living The Fired Up Epic Life. "Keep Living The Fired Up Epic Life!"
Action Steps
Please Submit an iTunes Show Rating & Review, we need more reviews to increase our ranking and appearance. We love 5 Stars!
Join THE FUEL TANK our community on Facebook! – "You are the average of the five people you spend the most time with." ~ Quote by Jim Rohn
Be sure to check out our Resources and a reminder to "Keep Living The Fired Up Epic Life everyone!" #livethefuel