013: Start Your Revolution with SYR CrossFit
Podcast: Play in new window | Download
Start Your Revolution!
Today's Revolution episode was recorded live from the SYR CrossFit gym. The Crossfit community has grown exponentially here in the Greater Lehigh Valley area over the past few years. Today's co-host runs one of the largest CrossFit facilities in the Lehigh Valley. He found the love for fitness after leaving the corporate world and decided to launch his own fitness gym and community. Welcome to the show Rob Eschbach.
On the show we talk about CrossFit's growth in our local area, buying and re-branding a gym, losing members to then tripling SYR's membership within three years of business.
On This Revolution Episode You Will Hear: 
[3:04] SYR – Start Your Revolution
[4:54] Coffee with a Cop
[6:33] A growing CrossFit community within the local area
[9:28] Behind the name First 13
[9:42] The metamorphosis from CrossFit Honor to becoming SYR. Creating a new brand and taking a drop in initial membership
[10:26] Rob's background before SYR. Settling from a travel intense lifestyle
[13:09] Starting a family while building the business
[14:43] Bringing on a valued partner and a GM
[16:12] Changing the brand, increase the membership
[18:07] What the CrossFit organization lacks is business support. Teaching new Box owners the business skills necessary to run a successful gym
[19:40] Basic Sales 101
[20:57] Keeping a full-time job while starting the business and growing the business
[21:45] Being out priced in the market? Instead doubled and tripled membership
[22:18] Reaching membership goals by year three
[23:05] SYR have a 80% female membership which is unusual for a CrossFit Gym
[24:30] Rob had a Powerlifting and bodybuilding background, the first week of CrossFit he was more sore than he had ever been which showed him that positive change was afoot
[25:35] Have the ability to embrace change, put yourself in that awkward situation and realize you're not going to win. The best lessons learned are the ones when you have failed and you have to come back and try again
[28:16]Retention rate from the first time they ran the women's program
[28:57] The New You 6 Week Challenge
[29:44] What are the ladies from the program expecting to get out of it
[32:32] Goals from the program and how they help them meet their goals
[35:39] Reason for not providing the fundamental program
[38:22] Throw the scale away and why?
[39:49] The flat-line effect, following similar programs but adapting us
[42:03] "Nutritionist's" that don't know squat about modern nutrition
[43:47] World WOD 1 competition – Over 30 teams committed
[48:15] Releasing their own branded competition after World WOD 1
[49:11] Where to find Rob
[52:18] Final Words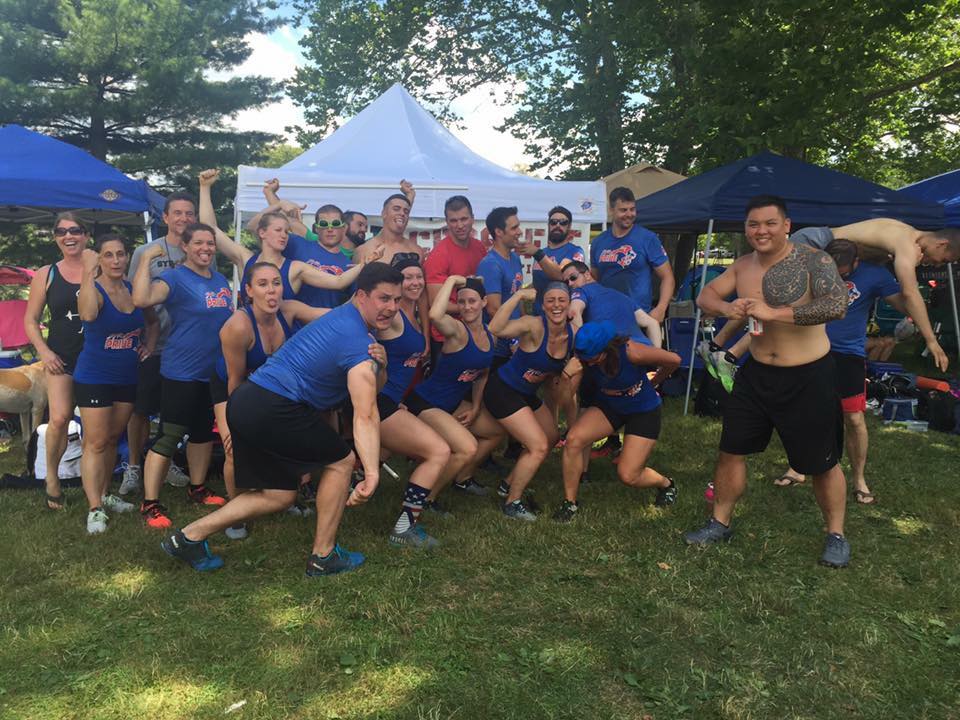 Links and Resources
People Mentioned
Final Words
Start Your Revolution. You as an individual not as a group. It is you reinventing yourself. You are what you make yourself. Put the work in and you will make yourself whatever you want to be.
Action Steps
Thank you for listening, please consider taking a few minutes to submit a show review on iTunes Podcasts, we love 5 Stars!
Join THE FUEL TANK on Facebook! – "You are the average of the five people you spend the most time with." ~ Quote by Jim Rohn
Follow us on all of social media @LIVETHEFUEL – "Keep Living The Fired Up Epic Life everyone!" #livethefuel