295: FAT a documentary Film Director Peter Pardini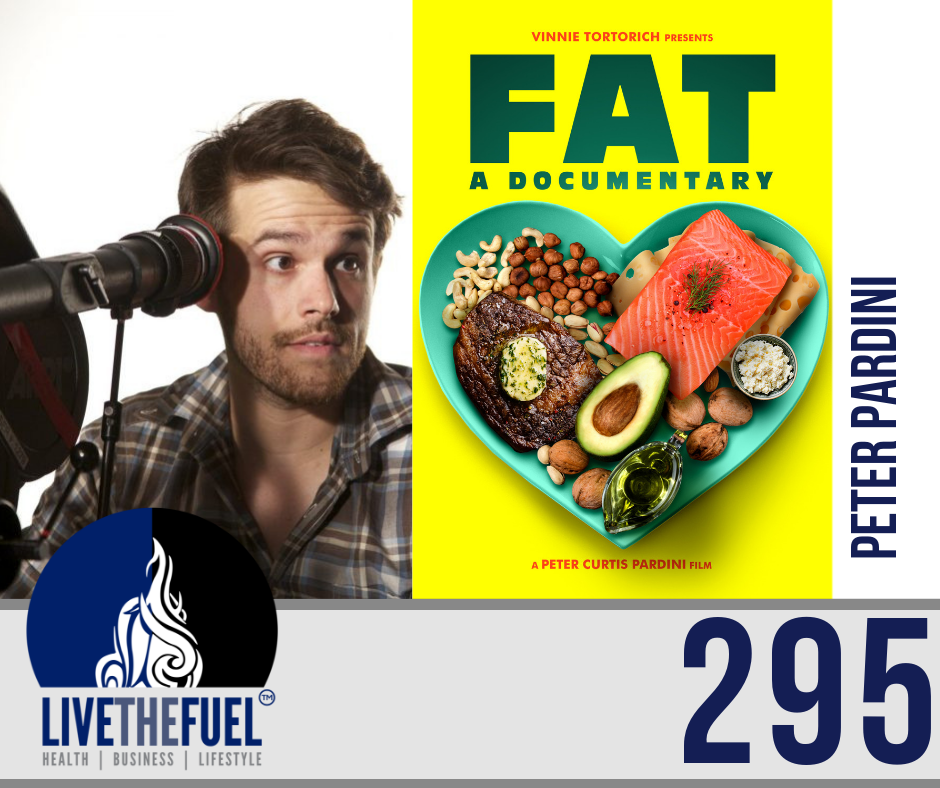 Weight loss and long hours launching FAT: a documentary, the Chicago documentary, and more with director Peter Pardini:
Peter Curtis Pardini is an award-winning director and producer. His critically acclaimed documentary Now More Than Ever: The History of Chicago (which he also produced) won two film festivals and 4 awards on its way to 2 million viewers for its #1 rated premiere on CNN on New Year's Day 2017. David Wild of Rolling Stone magazine hailed the documentary as "artful and definitive."
In addition to Now More Than Ever: The History of Chicago, Pardini has written, produced and directed over 10 short films, 3 feature documentaries and three narrative features. In his senior year at Cal State Northridge, his screenplay, The Benders, was awarded as the best screenplay for undergraduates at the school. He would then become the personal assistant to Robert Moresco, the Oscar-winning screenwriter of 2006 Best Picture winner Crash.
His first documentary feature, Chicago: World Tour 2011, was created and edited with Pardini acting as the one-man crew. It was screened nationwide via Fathom Events in December 2011, making Pardini the youngest director, at age 24, of 2011 to have a feature film screen in over 500 theaters.
He has also directed several music videos, worked as an editor for Red Bull, directed national television commercials for international tutoring giant Mathnasium and the band Chicago. He has worked/created material with the likes of The Doobie Brothers, Jim Caviezel, Adam Carolla, Joe Mantegna, Kyle Mooney, Al Pacino and the Notre Dame sports program.
His work has been featured on The Grammys, HBO, CNN, Parade Magazine, Deadline Hollywood and People Magazine.
He recently completed Rolling Thunder (story/director), a feature film shot in one day starring Wes Studi and Joe Mantegna. He is currently in post-production on Fat: A Documentary, a feature film about the history of health myths in the US and abroad.
Top 3 Hot Points:
FAT Truth
Low Carb High FAT
Documentary Film Success
FAT a documentary film is live, listen to this podcast with film director Peter Pardini. Movie founded by @vinnietortorich
On This Episode You Will Hear:
Final Words:
If you bought this movie and watched it, Thank You. Especially if you bought it and supported the project on Indiegogo too. If we can share this with as many people as possible, they're going to watch it and they're going to say, "Oh, my God", like one of my friends did last night, "Is this true?!"
That's what we want. We want people to watch it and say, I've never heard that before. Then they go and tell other people and then we can really make a change. Because in all honesty, like all documentaries, that's what they are there for. To tell a story that people haven't heard before, and it leads them to either changing their lives or helping to change other people's lives. So I would just say continue to share it. If you don't want to buy it, just rent it and watch it.
Influencers Mentioned:
Resources:
Short links for FAT:
Watch On YouTube:
Action Steps:
Follow on Instagram: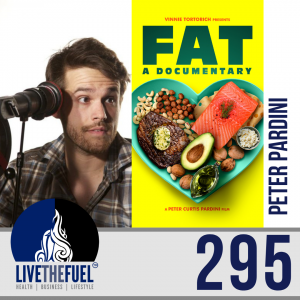 The post 295: FAT a documentary Film Director Peter Pardini appeared first on LIVETHEFUEL.