290: Wilderness 101 Adventures, FATDOC Review, and Pop-Tarts Suck!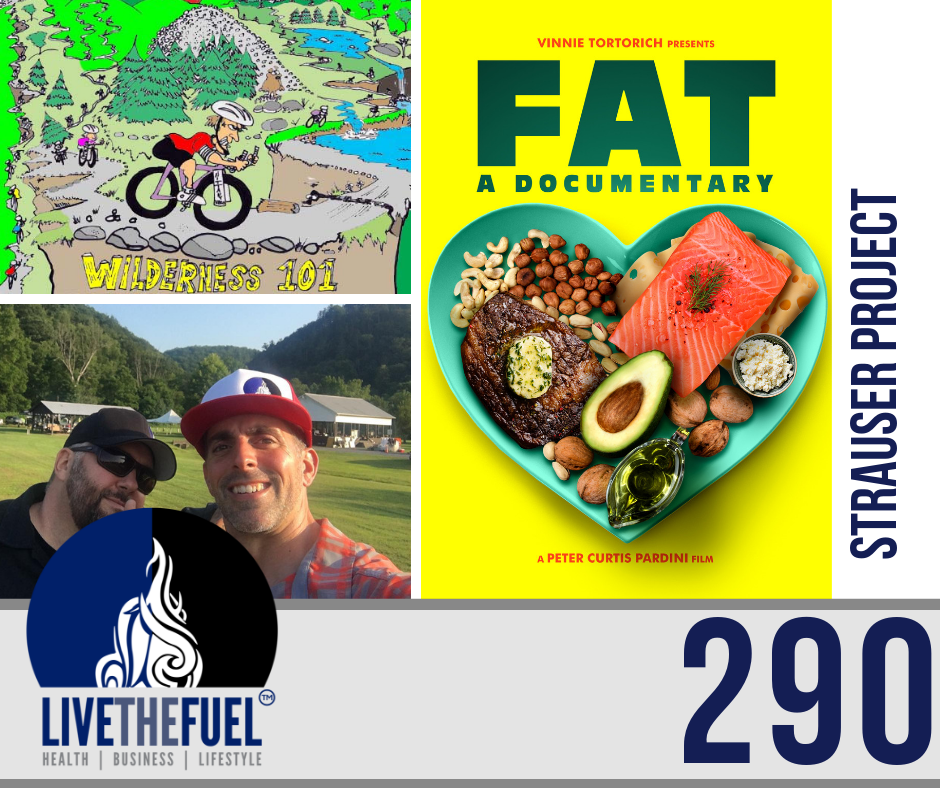 Pop-Tarts suck, Wilderness 101 is no joke, and the FATDOC film review with Brian Strauser:
Brian Strauser of the Strauser Project returns to discuss his Wilderness 101 race training and his review of the new release of the FATDOC aka FAT: a documentary film release from Vinnie Tortorich, Peter Pardini, and Serena Scott Thomas.
The Strauser Project is stepping up for the younger generation and others, blazing out a trail for others to follow. Brian is a guy with tremendous heart and wears his emotions on his sleeve… along with a few tattoos too!
Quote: Pop-Tarts Suck – Brian Strauser
Top 3 Hot Points:
Wilderness 101 aka the W101 Race is Insane!
Watch the FAT: a documentary film aka FATDOC
Pop-Tarts Suck!
[spp-tweet tweet="Pop-Tarts Suck! discussing W101 Ultra Race and film review of the #FATDOC #StrauserProject @vinnietortorich You Too Can LIVETHEFUEL! @livethefuel "]
On This Episode You Will Hear:
Final Words:
The biggest thing I would say to anybody is to keep an open mind. This has been an awesome ride ever since I met you a number of years ago. I think it's been three to four years ago now. Ever since I went out and suffered in the woods and it was a little bit of comfort there too. While I was standing underneath that bridge, watching you pull up in the middle of the W101 and knowing that I just put you through that pain and suffering. Part of that was pretty exciting. But the one thing that all of this stuff has kind of done for me is open my eyes to just being more open to different things. You know, I never was into this type of stuff. I've now read more books in the past four years than I probably read in the past 40.
It's been a blast. You know, anybody watching in this stuff, check out this FATDOC, it was a great story. I told my wife as soon as I watched it and said something to her. I don't care if I gotta put my family in a car, go to Staten Island to visit with one of her family members, I'll put it on in my truck so nobody can get away from it. They're just gonna listen to it because it's amazing information that's out there now. Somebody can definitely get something from it. It's not stuff that I would have been following in the past and it's definitely things that I've been opened up to more recently. It's just been a great ride to learn all this stuff.
Influencers Mentioned:
Resources:
Watch On YouTube:
Past Appearances:
Action Steps: