Recovery Gear aka Compression Gear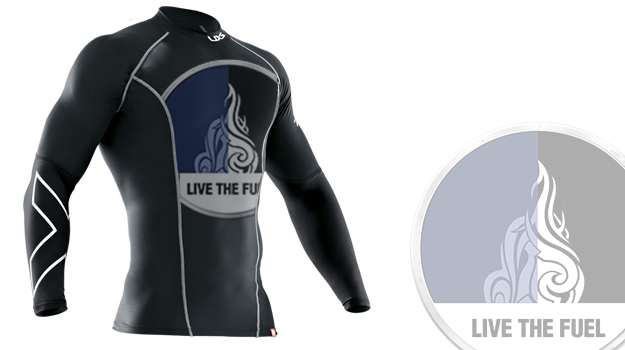 Compression Gear:
After my 2 years fighting wildfires in Arizona and all over the western US, I moved to beautiful Colorado in 2011. Those previous years truly awakened my reasons for increasing my studies about nutrition for recovery, fueling performance and more. My body had gotten beat up after major CrossFit workouts and big hiking days on 16 hour fire shifts. I had yet to really embrace regular use of recovery gear, clothing, etc. There was a short experience when I was running a lot and learning from marathon training experiences.
My first pair of compression gear pants I tried was when I was training for my first marathon in 2008. They just felt like a tight pair of pants and I'm not sure if I really got anything out of them. You only had to semi force them on over your legs which got me thinking, do these things even work? The only thing I noticed with some leg compression gear is that they like to focus on knee stability, which I agree with. Either way, I stayed committed and wore them for the completion of my first marathon, the Marine Corp Marathon in Washington, DC. If I hadn't been a certified spinning instructor at the time, I think I would have actually needed the full 30 days that Runners World suggested for full leg recovery as a new marathoner. The weeks following spent teaching spinning provided some great lower impact leg recovery. Check out http://www.runnersworld.com/training-plans.
Fast forward to the new Colorado life, I decided to get into some other endurance training (where the compression gear could come in handy) to channel my long time passion for biking. So the latest challenge for me was endurance mountain bike racing. These courses were multiple laps totaling 60 miles. My first race experience was while moving to Colorado and stopping in Texas to race in a Leadville 100 Qualifier. I recommend that Austin Rattler for a first timer, check out http://www.leadvilleraceseries.com/mtb/. Definitely the longest I've ever been on a mountain bike, pretty short though when compared to my years of big road cycling rides. If you are ever interested in trying another great endurance series in Colorado, please check out http://www.warriorscycling.com/races/ for the Rocky Mountain Endurance races.
At the end of my first 60 mile race, I realized that that maybe there's something to having the right gear. To be honest, I've always been a gear nut, so this wasn't a hard decision for me to research this further. I had met a Manufacturers Rep showing off EC3D Sports compression gear after supporting a friend at race event one day. I had never heard of them, apparently they are from Canada. I even ended up interviewing with the company while researching and getting to know their products. Figured what better way to get to know the company right?!
So long story short, after using them for some race recovery work, my legs recovered faster and performed longer while wearing their different products. I definitely believe in product testing before recommending anything. I'm sure some of you also enjoy making yourselves the guinea pig for testing. To help ensure approval, I even got some of their gear for some of my fellow USSA Ski Race Coaches back in Pennsylvania.
A quick note on their technology. I think they are the only compression gear currently on the market that is truly rated for blood pressure related specs, if you are in the nursing or medical world you probably understand this next statement. Their technology actually involves using precise measurements in mmHG from vascular medicine research. Heck I had to take all of these measurements of my body just to confirm which size to even buy, yes they provide that guidance on their website. Check them out at http://www.ec3dsports.com.
In case you were wondering, I personally own two of their compression knickers (short pants), 1 pair of shorts, 2 different pairs of compression socks, one of their compression shirts that helps ensure good upper body posture while training, as well as a pair of their full length Recovery pants.
I wish I would have had access to their shoulder recovery shirt after having my right shoulder rebuilt twice in 1999 and in 2007. Many war stories behind all of the dislocations that let to them, let's just say suck up your pride early on and listen to your surgeon if they've proven you torn everything apart. Stubborn Irish blood lines I guess! They only temporarily slowed me down though, I'm stronger than ever these days! Darn my passion for adrenaline sports!
"Physical fitness is not only one of the most important keys to a healthy body, it is the basis of dynamic and creative intellectual activity"- John Fitzgerald Kennedy