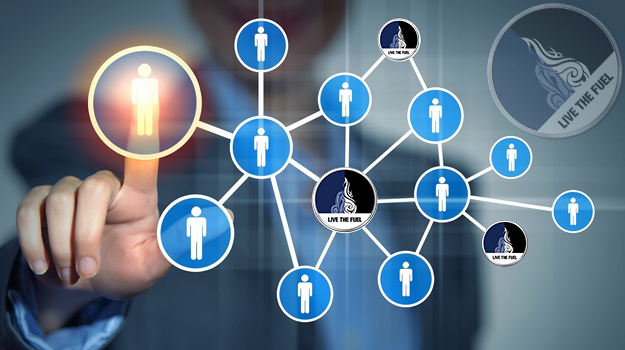 Target: Give to Get (Proper Networking Tips)
Gathering Contacts vs Collecting Cards (Proper Networking Tips)
When attending networking events don't play the collect as many business cards as you can game. Focus quality over quantity. Gather contacts that you think you can help and of course may help you in return. This is about the long game and building those relationships stronger, not an immediate sale relationship.
If you do take some business cards, write down the specific things you learned about these individuals. This is about getting to know them and them getting to know you. We are human beings, there's a lot more about us than just our job titles and services. Relationships grow through having things in common, this is about building up those comfort levels.
Keep track of your network and new contacts. Add them to your Linked-In network. If you have a newsletter, add them into your email list. Put them and/or their companies into a Google Alert to receive up to date information on them. This will allow you to follow up in a more timely fashion when real time news is released relating to them.
Building and Strengthening Relationships (Proper Networking Tips)
As noted above, when you are attending events or networking groups, focus on building 1-3 relationship's stronger. This is about giving before receiving. Start thinking how you can send them more business and help them succeed.
After you connect with new potential contact, be sure to follow up in the first 24-48 hours. A handwritten card is still a classy and rare way to get someone to remember you better. You can also send a more personalized but quick note via email to confirm each other's contact information too. Put in unique comments from your conversation notes, showing that you were listening and paying attention to WHO they are.
Part of this process is asking for a follow up meeting to build this relationship stronger. Make sure it's a valid meeting with a planned agenda.
Set Follow Up Meetings (Proper Networking Tips)
Develop your newest "network contact" process for the next 3-6 months at a minimum. Some relationships will grow, others may falter. This is normal, you must be patient yet dedicated.
A reminder, it's crucial that you focus your follow ups on how you can help each other:
Help clarify contacts or prospective clients.
Share details and specifics of your best prospects that can help them.
Educate each other on what a proper introduction would be for each of you.
Simply take the necessary time to understand, how you could help them and how they can return the favor.
If you don't ask, you may miss out. Set some goals for future introductions.
Give To Get – "You'll receive 10x what you give back!"
Time Investment in Your Network (Proper Networking Tips)
Think of your influence circles, what are your core circles that you can help provide introductions with. This is about building trust and respect.
No matter what, DO what you say you will do.
Follow through on your time investment and promises.
Work Ethic and Integrity can't just be spoken, they must be shown.