297: Blind Fury Fitness Model, Trainer, Psychology, and Sociology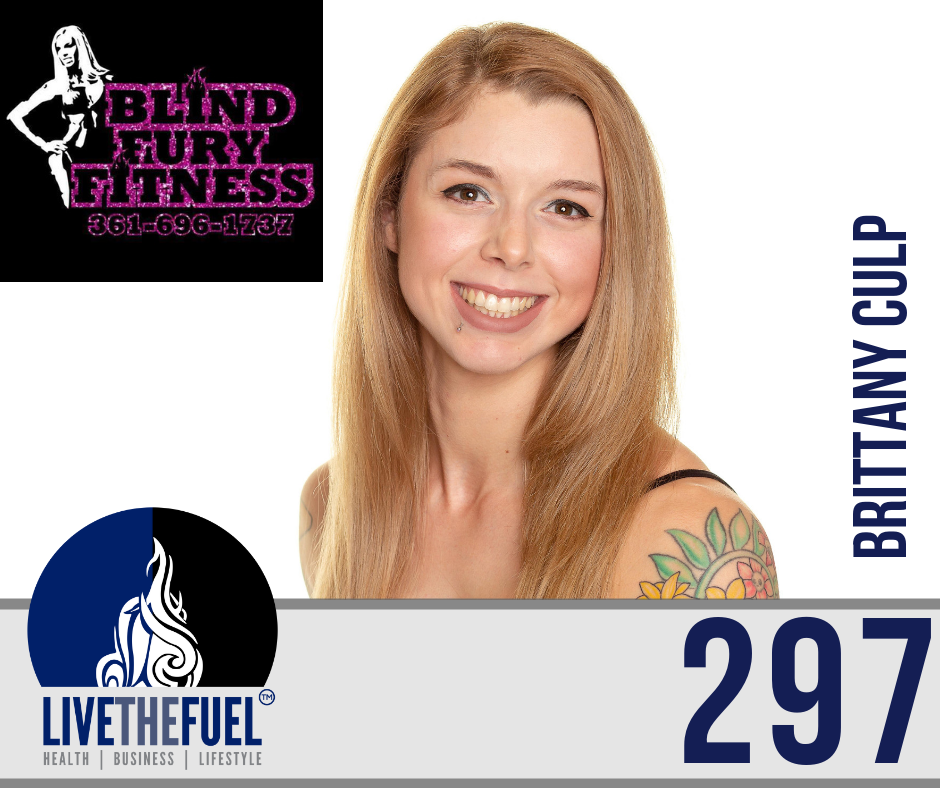 Lifestyle Podcast with Brittany Culp of Blind Fury Fitness:
Brittany Culp is a personal trainer, bodybuilder, and internationally published model. She runs her own personal training business, Blind Fury Fitness. Blind Fury Fitness provides one on one personal training, as well as online training plans and meal plans. Brittany also has a masters degree in counseling psychology, in addition to a bachelors degree in psychology and sociology.
She believes that mental health and physical fitness go hand-in-hand, and contribute to the overall wellness of an individual. As a child, Brittany was diagnosed with retinitis pigmentosa, which has caused her to lose her sight with age. Brittany has not let her blindness hold her back from becoming the best version of herself, and she encourages her clients to do the same no matter the circumstance.
Top 3 Hot Points:
Psychiatrists, Anti-depressants, Talk Therapy
Bodybuilding Competitions, a Pro Card, and Fitness Trainer
Find Your Why
Listen in with Blind Fitness Trainer and Model, Brittany Culp of #BlindFuryFitness! @livethefuel
On This Episode You Will Hear:
Final Words:
"Find Your Why"
It's three words, find your why I think for anything in life. This goes for whether it's your fitness, your career, friendships that you're maintaining or if you're thinking about cutting off a relationship. This also goes for if you're taking the leap of faith and starting a new business venture. Just anything in general, I think you should always find your why. That's going to give you the answers that you're looking for and help dictate your decisions moving forward.
Influencers Mentioned:
Resources:
Watch On YouTube:
Action Steps:
Follow on Instagram: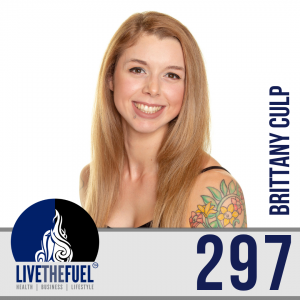 The post 297: Blind Fury Fitness Model, Trainer, Psychology, and Sociology appeared first on LIVETHEFUEL.