274: The Struggle is Real & Wilderness 101 MTB Race with Brian Strauser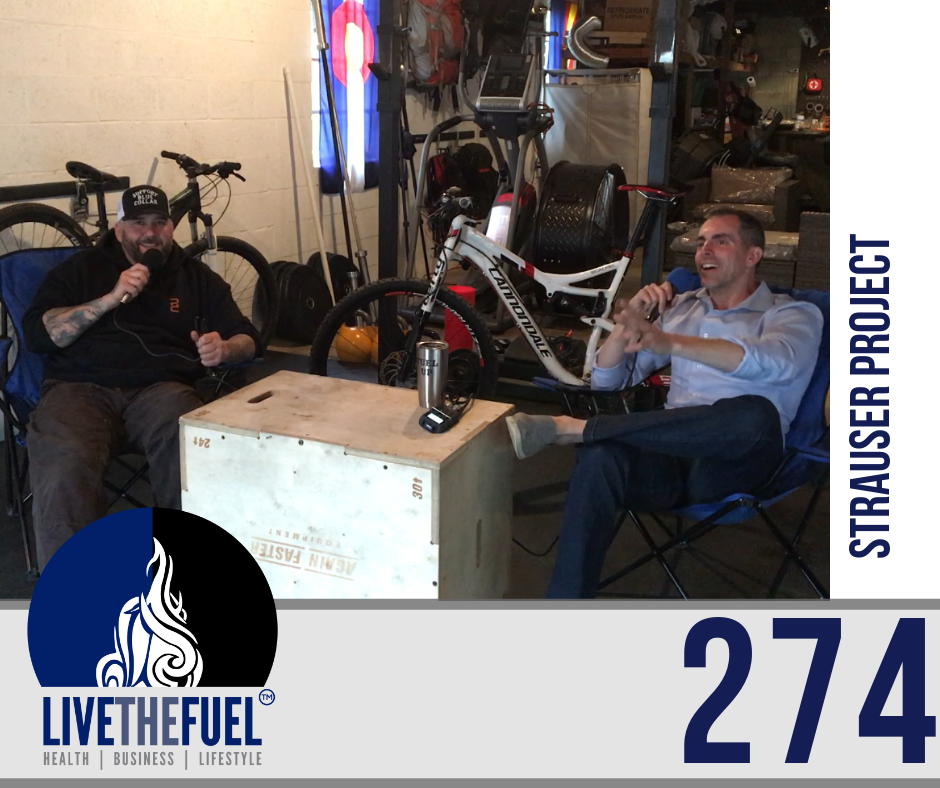 The Strauser Project Returns on the Bakers Dozen Race, Wilderness 101 Training Updates, and The Struggle is Real gang!
Brian Strauser of the Strauser Project returns to discuss his Wilderness 101 race training. He recently attended the Leesburg Bakers Dozen mountain biking race in Virginia.
Quote: Keep a perspective out there, keep your head up, and when shit happens, know you can get around it. ~ Brian Strauser
Brian Strauser of The Strauser Project is stepping up for the younger generation and others, blazing out a trail for others to follow. Brian is a guy with tremendous heart and wears his emotions on his sleeve… along with a few tattoos too!
Top 3 Hot Points:
Training and Challenges
Listening to Loved Ones
Announcing FUEL Foundations
[spp-tweet tweet="The Struggle is Real. Bulletproof your mindset to overcome some physical impedences. #StrauserProject #LIVETHEFUEL @livethefuel "]
Resources:
Past Appearances:
Final Words:
It's it's all about perspective to me. I wrap myself around all the right people, I was just at John Dilgen's this past weekend I put a custom cap door in our buddy John Dilgens home. John is a young man in more pain than I could ever possibly understand. So to sit here and bitch about the fact that my knee hurts and I gotta walk a little bit weird, it just doesn't seem right to me.
So I just try to keep my head in the right place and like you said before, just keep doing what I do. Just tweak it in the way that is necessary. I like to keep a good perspective on what you got. I think I had something similar before that so many people are so upset about some of the most trivial bullshit in their life and sit around just making it miserable for their spouses for their kids. They don't even have a grasp on what they truly have.
I try to live by knowing what I got. I'm an extremely happy man and share that gratitude all the time. I try to give back to as many people as I can because it's just the way I think it should be. So keep a perspective out there, keep your head up and when shit happens, know you can get around it.
Influencers Mentioned:
On This Episode You Will Hear:
Action Steps:
Watch On YouTube: