242: Ra Optics, The Light Diet, Avoid EMF, and Have Faith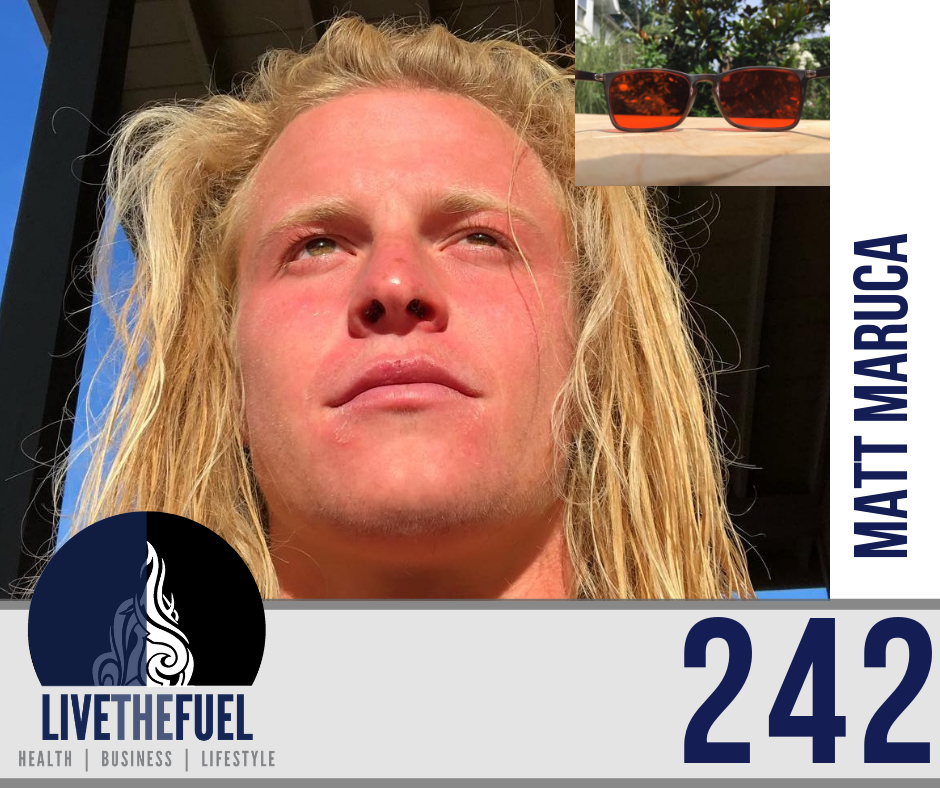 Today's New Guest Co-Host Discusses Healthy Lifestyle, Ra The Sun God, Blue Blocker Glasses, The Light Diet, Avoiding EMF, and Reminds Us To Have Faith:
"Matt Maruca is a student, entrepreneur, and teacher of optimal human health, and the Founder of Ra Optics, his first company to share information and create products that teach people to build health in the modern world. Ra Optics is focused specifically on Blue Light Blocking Glasses to protect our sleep/wake cycle, melatonin, repair quality, mitochondria, energy levels, and health from toxic artificial lighting. He travels and has met with some of the leading researchers of quantum biology. He is 19 years old."
On This Episode You Will Hear:
Quote: "If one does not know to which port one is sailing, no wind is favorable" – Seneca
[spp-tweet tweet="The power of the sun, the dangers of artificial light, blue blockers, and more! @livethefuel "]
Watch On YouTube:
Co-Host Links and Resources:
Mentioned Influencers:
Final Words:
From Seneca, the old stoic philosopher, he said, if one does not know to which port one is sailing, no wind can be favorable. In other words, find where you are at least directionally want to go. If you want to go to Africa, Asia, Europe, Antarctica, then you at least have a general destination. The more specific we can kind of tailor what we want, the more likely we're going to end up closer.
Action Steps:
Follow on Instagram: