238: Holiday Appreciation, John Hudson Dilgen, and StreetCorner Gourmets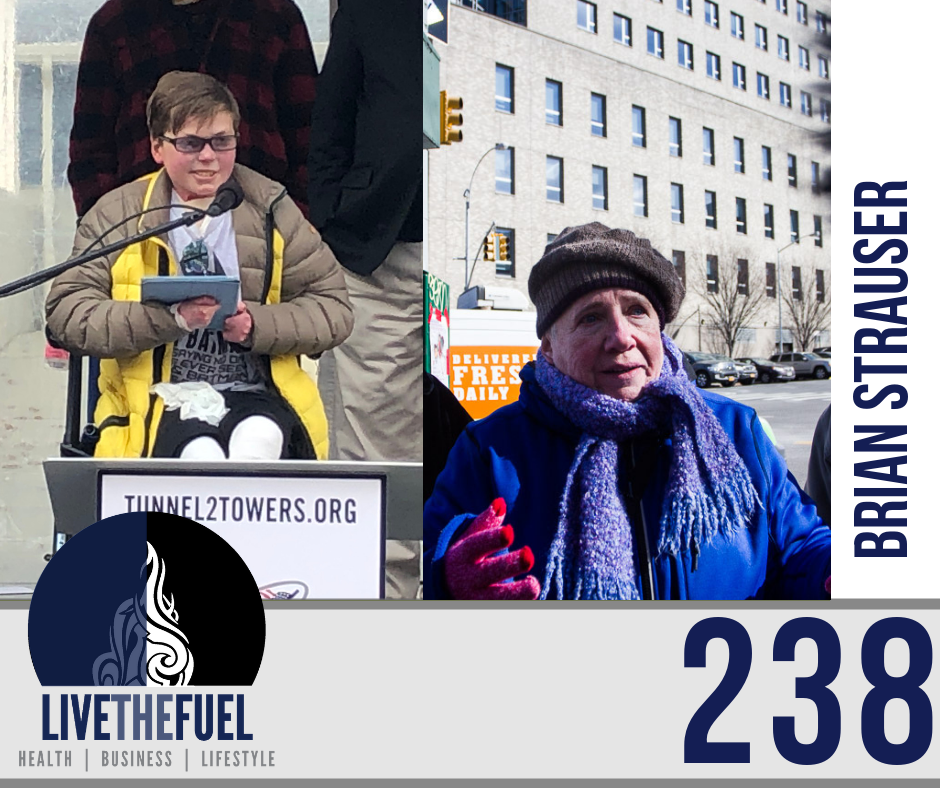 John Hudson Dilgen's New Home, Tunnel 2 Towers Foundation, and Mary Lanning of StreetCorner Gourmets, YES! Solutions:
This podcast episode was recorded LIVE at Scott's personal garage aka This Old Garage project. Repeat co-host Brian Strauser of The Strauser Project has returned! He continues to go through exciting transformations in life, business, and more. Since Brian's last appearance on episode 045, he's been engaged in a lot of philanthropic activities.
Brian continues impacting the lives of others through various charity efforts, in particular, John Hudson Dilgen who lives with the rare condition of Epidermolysis Bullosa (EB). You'll learn much more about this again today. More importantly, we share the powerful holiday energy from John's new home dedication that we attended in Staten Island thanks to the Stephen Siller Tunnel To Towers Foundation. Plus the Strauser Project joins Scott's annual LIVETHEFUEL mission with Mary Lanning and her StreetCorner Gourmets of Yes! Solutions in Harlem, NY!
On This Episode You Will Hear:
[spp-timestamp time="00:30″] Introduction
[spp-timestamp time="08:20″] Anybody that wanted to help me, once they found out what we were doing, didn't want to help me anymore.
[spp-timestamp time="16:25″] Who is John Hudson Dilgen and his story of living with EB?
[spp-timestamp time="20:00″] Brian knows the Dilgen family very personally now.
[spp-timestamp time="31:30″] Digging into the background on John's mom and the Stephen Siller Tunnel 2 Towers Foundation.
[spp-timestamp time="45:00″] Brian is a choked up kind of guy, especially when it comes to helping John.
[spp-timestamp time="01:00:50″] Final Words
[spp-tweet tweet="Happy Thanksgiving and Happy Holiday's with the Strauser Project. You Too Can LIVETHEFUEL! @livethefuel "]
Watch On YouTube:
Co-Host Links and Resources:
Mentioned Influencers:
Final Words:
I'll probably keep it with the Thanksgiving theme, just end it with something simple, give more than you get. You know there's something special that happens… (Brian gets emotional here…)
You know something special happens when you have the opportunity to do that kind of stuff. This year I probably made triple the amount of money I made last year with my side hustle and some things I've started doing with my carpentry, my skillset, and my level of commitment to taking care of my family. The money I made doesn't mean shit to me.
Action Steps:
Follow on Instagram: