Stop Living Out of Reaction with Love Strategist PJ Dixon Returns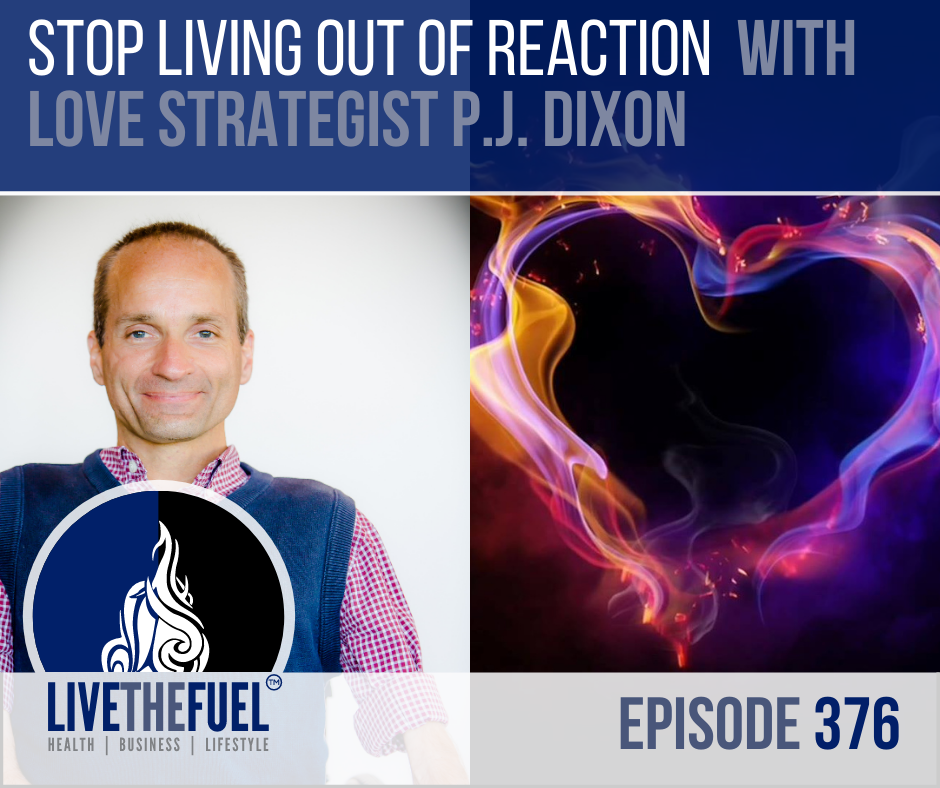 Today we discuss our Unconscious Mind  while we catch up with Love Strategist and Speaker, P.J. Dixon! 
Imagine how alive you'll feel when you remove obstacles separating you from a life you truly love! P.J. Dixon and I originally connected through the THRIVE Make Money Matter event founded by Cole Hatter and PJ is an amazing Professional Speaker & Transformation Coach.
Quote: "Think your thoughts, don't let your thoughts think you!"
Today's Top 3 Takeaways:
Understanding our Unconscious Mind.
Embracing Love, Emotions, and Vulnerability.
Change is Inevitable, Transformation is a CHOICE.
Today's Guest & Resource Links:
Website: http://www.pjswisdom.com
FB: https://www.facebook.com/profile.php?id=1388089589 –
Business FB: https://www.facebook.com/pjswisdom
Business IG: https://www.instagram.com/thepjswisdom
YouTube: @P.J. Dixon
Our Mentioned Influencers:
Cole Hatter – THRIVE: Make Money Matter
David Goggins – Win The Morning
Watch us on YouTube:
Timestamped Show Notes:
00:30 – Introduction
10:20 – Well, the problem is that if you make the decision, like let's say, I make a decision to work on a particular project, and then I'm like, Okay, I'm going to go get a sandwich, then I'm going to get something to drink, and then I'm gonna come back, then I'm going to check Facebook a little, maybe I'll check out a YouTube video. Maybe I'll get to the project, maybe I won't. But if I go, Okay, let me get in my power. Right? I'm confused. I don't know where anyone is or what I want to do. This happens when you're confused. So if you stop for a minute, and you go, okay, wait, I feel confused. I'm not feeling very confident right now. Let me get in my power, let me get aligned, whatever that is, or looks like or feels like for you. Once you're lined and you say okay, what I want to do is… Alright, this is what's next, immediately take action on it, because you will accomplish it because you've got the energy level. Now the thing is, one more piece that most people don't realize, I've been teaching this for years, I've only just heard in the past few months, that scientists have proven this to be true is that when you have this thing that you feel like you need to do, or this thing that you want to do, or this expectation you put on yourself, but you just can't seem to get in motion, you just can't move it, I'm just stuck on the couch, I can't get off with YouTube, etc.
14:48 – I would say that when people talk about going to their happy place, I think what they typically are referencing is letting go of distress. Right, letting go of the attachment, letting go of the pain and the suffering, because all things suffer. It's just the way of the world, right? But not everything has to be painful. Suffering comes because of an attachment. If I hold my mind attached to suffering, then people are going to say, just go to your happy place, what they're really saying is let go and release, detach from this thing that you're holding yourself back on with the sense of this feeling of obligation or dread or resistance or pain or suffering.
24:49 – Let's look at this. Okay, first we started out the conversation with you saying, talking about taking responsibility. Okay? That's amazing because most people don't really take responsibility. It sounds as if that's something that's important to you.
30:35 – If it is life or death related, it's still in her world. She understands that and because you're not necessarily married to that part. Because you're not a doctor, something might occur, you might do something that she would be equally as upset with you about too. Because in her world, it makes total sense. The thing is, the problem is that your world represents the mechanical, the process is step by step.
34:45 – So that's a really fantastic question. I think it's fantastic because most people, and I've said this a couple of times already, just live, they think that they don't think their thoughts, they let their thoughts think that so they just live out of Reaction though. I would say, if you just stop for a minute and look at your life and go, where am I really unhappy? When do I get unhappy? Do I like how that feels? If I go, No, I don't like how that feels. I don't like to be angry. I don't like to be hurt. I don't like to be sad. I don't like to be frustrated. Okay, then, the moment you realize that, you are winning. David Goggins talks about winning the war in the morning. What he means by winning the war in the morning, is he's referencing doing a waking up in the morning protocol, and doing all the hard things first, here's all the things that he says again into the accountablity mirror.
40:55 – Final Words Shown Below…
Our Final Words of the Show:
I would say change is inevitable, transformation is a choice.
QUOTE: "Change is inevitable, transformation is a choice."
Positive Actions:
Help us reach more listeners with a 5-Star Review on iTunes and Submit a Review
Please consider supporting our 501c-3 non-profit and visit http://fuelfoundations.org
Join our private Facebook community The FUEL UP Mindset
Need brand growth?! Visit us at FuelUpMarketing.com