Skiing Lungs Gratitude for #FUELUP Friday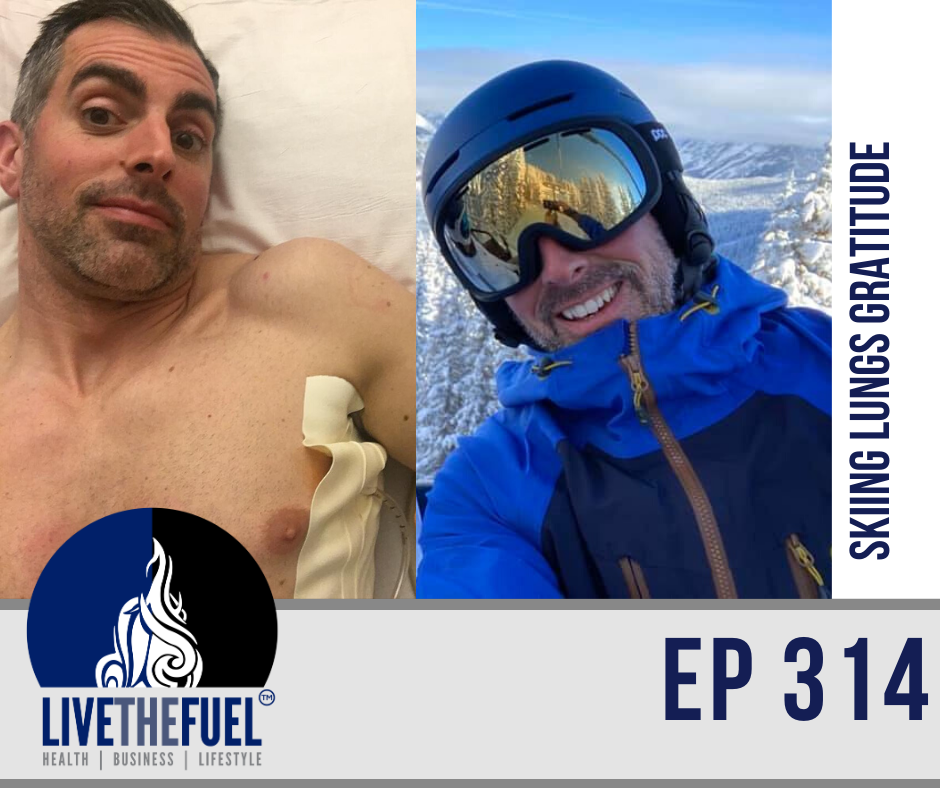 Today's FUEL Up Friday Podcast Hits on Healthy Gratitude, Skiing Lifestyle, and Lung Health Recovery:
Top 3 Hot Point Takeaways:
Gratitude for a Healthy Lifestyle
Appreciation to keep skiing at high altitudes
Lung Health Recovery from a Spontaneous Pneumothorax
Timestamped Show Notes:
00:30: Introduction
05:00: Because jackasses like me will probably want to haul ass down it and try and be a professional ski racer because I like to go fast. Well, let me tell you, you don't want to go fast on this one.
10:00: There are all kinds of health impacts on your eyes and staring at a computer screen too long is a negative one. I've got three screens right here. I rock blue blocker glasses in the evening but luckily it's still daylight outside right now.
15:00: I hinted about lung health, right, like getting outside and breathing the air. I realized, oh my god, this is the one year anniversary this week of my collapsed lung adventure.
20:00: Then in 2019 we were busy launching FUEL Foundations, my new nonprofit that the book will also benefit. It's like all of these things are just happening and we've got to roll with it. But you also have to pause and slow down and appreciate it while sharing the gratitude message.
24:00: Final Words
Our Final Words of the Show:
Summing this whole piece of the podcast up, which is the gratitude, right, having the connections and the ability to reconnect with people and get back on the snow or on a bike or whatever, and just enjoy quality time with people. You know, besides the fact again, over all of this, we got to spend time with my wife's parents, who are also retired and had that house out in Colorado, and it gives us a less cost reduction on our vacation planning.
Action Steps:
Support our 501c-3 non-profit and visit http://fuelfoundations.org
Help us reach more people with 5 Star Reviews, visit iTunes and Submit a Review
Join our private Facebook community The FUEL Tank, at https://www.facebook.com/groups/TheFUELTank/
Watch us on YouTube: