Our first #FUELUP Friday Podcast for 2020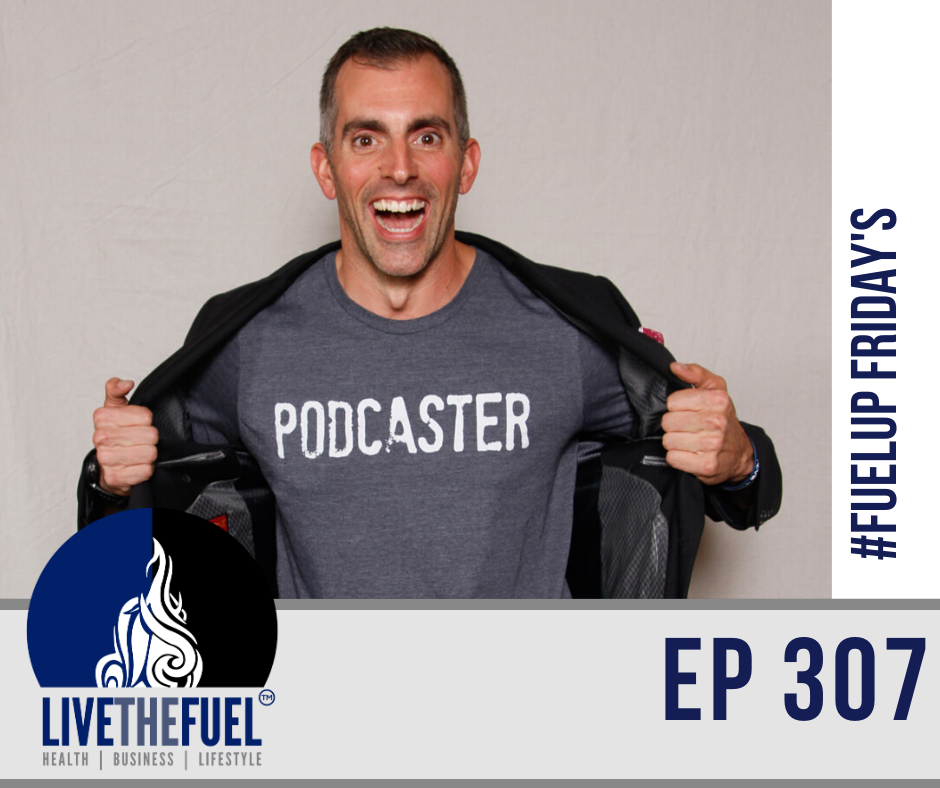 Today we launch our new #FUELUP Friday short format theme:
Scott Mulvaney has a higher purpose to inspire you to LIVETHEFUEL! His Podcast Show is to help "FUEL Your Health, Business, Lifestyle!" He's acquired 20+ years of Fired Up Success in Sales, Coaching, and Marketing, along with Epic Failures along the way. He's even a former USFS Hotshot Wildland Firefighter.
Scott's 20+ professional years include conquering roles in sales, marketing, coaching, training, and leadership development. He has balanced his professional business career growth while flexing 15+ years across the fitness industry too. He is a "Scott of All Trade's" with an adrenaline junkie passion for self-development and lifestyle transformation.
Live The Fired Up Epic Life! – Scott W. Mulvaney
Scott Mulvaney has a limitless mindset for growth. Current focuses are on growing in the public speaking, social media branding, and online marketing sectors. His conquered roles included successes with major companies including ADP Corporation, T-Mobile USA, and KGB formerly InfoNXX.
Scott embodies the limitless energy necessary for personal and professional success. This is FUEL is thanks to his years in the health and fitness coaching space. His Lifestyle Freedoms include balancing CrossFit, Skiing, Cycling, Skydiving, and Travel. Scott balances professional pursuits with philanthropic activities, having served as a board member(s) and investing countless volunteerism hours with multiple 501(c)(3) organizations.
Scott's most extreme background experience stems from serving in public service as a Hotshot Wildland Firefighter with the US Forest Service as well.
Scott Mulvaney competes in all types of action and endurance sports. Accolades include completing the Marine Corp People's Marathon, Ragnar Del Sol Race, multiple OCR Races i.e. Tough Mudder, Spartan Races as well as GORUCK. He is an avid mountain biker competing in endurance races plus multiple 100+ mile road cycling events benefiting National MS Society, American Diabetes Association and other non-profits.
Top 3 Hot Point Takeaways:
Forget New Years Resolutions
#FUELUP every Friday now
Setting Sustainable Goals
Our Mentioned Influencers:
David Steele aka The Blind Poet
Follow David on Facebook at https://www.facebook.com/Steele75
Past episode 223: Stand By Me RP aka Retinitis Pigmentosa with The Blind Poet
https://livethefuel.com/episodes/223-stand-by-me-rp-aka-retinitis-pigmentosa-with-the-blind-poet/
Timestamped Show Notes:
00:30: Introduction
06:15: A quick shoutout to Dave Steele. That's right, Dave, I see you're commenting on the live feed. I think he's still touring here in this country for his book release. This guy's epic! A true pioneer and person who's looking to inspire others in the vision-impaired lifestyles out there.
09:50: Over a year ago, I started my book project. I wanted this book to be done by now, I wanted it out there. The book, So you want to be a Hotshot, will be coming out in 2020!
14:45: A wedding, collapsing a lung, attempting my first ultra mountain biking race. Attempting the 100-mile mountain biking race called the wilderness 101, after I recovered from the lung surgery after the heli-skiing wedding. Fast forward to June 2019…
17:30: FUEL Brands are growing! FUEL Enterprises, my FUEL Marketing aka FUEL Agency, the 2019 launch of FUEL Foundations, and more!
18:30: Final Words
Our Final Words of the Show:
Somebody has to take accountability and pull themselves up with me, along with our audience, right? That's the point of surrounding yourself with the right podcasts, the right audiobooks, the right conferences, the right inspirational people you follow on social media, etc.
If you're constantly watching drama TV, listening to the negative news networks, standing around the water cooler if you're at the job and listen to that person bitch and moan every single day about how their life sucks, or their wife sucks or their boyfriend sucks, etc, etc, etc. That is all, negative flow man, that's negative energy, so cut that crap out!
Maybe you're not ready to go to the gym yet, even though you set that goal on New Year's Eve, right? Oh man, I said I would go New Year's Eve. Oh well get over it. Try again tomorrow! Give yourself a break. Take a deep breath, make your lists, check them twice, and all that fun stuff.
Action Steps:
Support our 501c-3 non-profit and visit http://fuelfoundations.org
Help us reach more people with 5 Star Reviews, visit iTunes and Submit a Review
Join our private Facebook community The FUEL Tank, at https://www.facebook.com/groups/TheFUELTank/
Watch us on YouTube: