Not Letting Low Self-Esteem, Abuse, and Trauma Dictate Your Future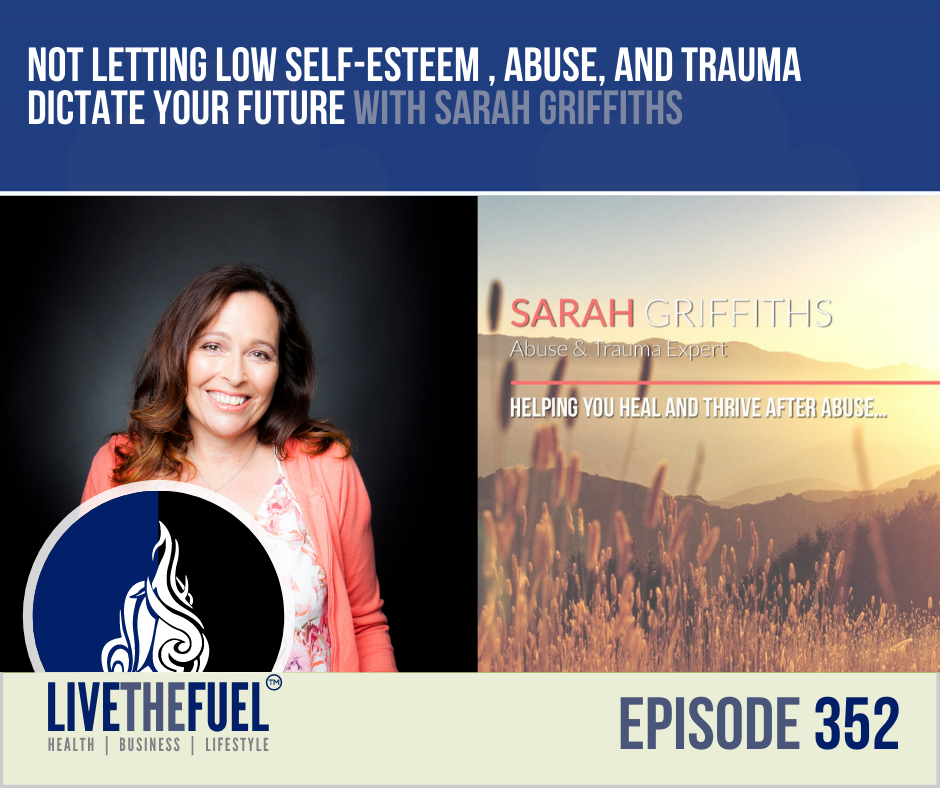 Overcome Your Trauma, Defeat Your Narcissist, Rebuild Your Self-Esteem and Your Self-Worth:
Sarah battled with low self-esteem in her younger years and suffered at the hands of an emotionally abusive husband. Refusing to allow her trauma to dictate her future, she now teaches others the methods she used to rebuild her life, bringing them fulfillment and helping them to fall in love with themselves again.
Quote: Change your beliefs, change yourself, change your life.
Top 3 Hot Point Takeaways:
There is no excuse for accepting domestic abuse.
Learn and understand who and what narcissists are.
Motivate yourself to free yourself.
Today's Resource Links from the Podcast:
Our Mentioned Influencers:
Help Free Debbie from Domestic Violence on GoFundMe
Watch us on YouTube:
Timestamped Show Notes:
00:30 – Introduction
10:00 – Shoutout to Debbie living with Domestic Violence and our GoFundMe to support here at bit.ly/freedebbie She's stuck in her current living situation, Sarah, with the guy who abuses her, not physically, but emotionally, psychologically, on a daily basis. He's an alcoholic, he's a drunk and clearly, somebody that I've ever met in the real-world since I might put him through a wall.
20:00 – I realized that this was feeding into the existing issues, this was just confirming everything I thought I already knew about myself. The important thing is that I went to see a therapist, this is about four years ago now, who listened to me for a very long time. This was the first person to suggest that aside from my issues with my past, which I hadn't then dealt with, I was probably dealing with a narcissist.
31:00 – What you see, what society teaches us, is this model of perfection and that we have to be perfect.
40:00 – From there then he's got to do the work, the realization is just one thing. But then he's got all of these ingrained behavior patterns that he has to not just do something about, but recognize and uncover, and then do something about. There's a reason it's called doing the work, doing the inner work.
50:00 – What we are talking about is motivation, because people will say at the moment, they don't want you to leave, and they probably don't want you to leave. Because that would be in your best interest. They're not thinking about you. They're thinking I don't want this person to leave. They'll see it as a failure in their life, not your life. Then they are thinking wait, I'm failing, because they're leaving me. That's gonna disrupt that perfection and some people don't want you to leave because they're addicted to the control. If you leave, they've lost control.
53:40 – Final Words
Our Final Words of the Show:
I think it's important for people to understand that they ARE a product of their childhood, but that they don't have to be who you were or who you were taught you to be. This does not have to define you and your past isn't your fault. Your future is in your hands.
Action Steps:
Support our 501c-3 non-profit and visit http://fuelfoundations.org
Help us reach more people with 5 Star Reviews, visit iTunes and Submit a Review
Join our private Facebook community The FUEL UP Mindset