Be The Change and Self-Care with Su Orosa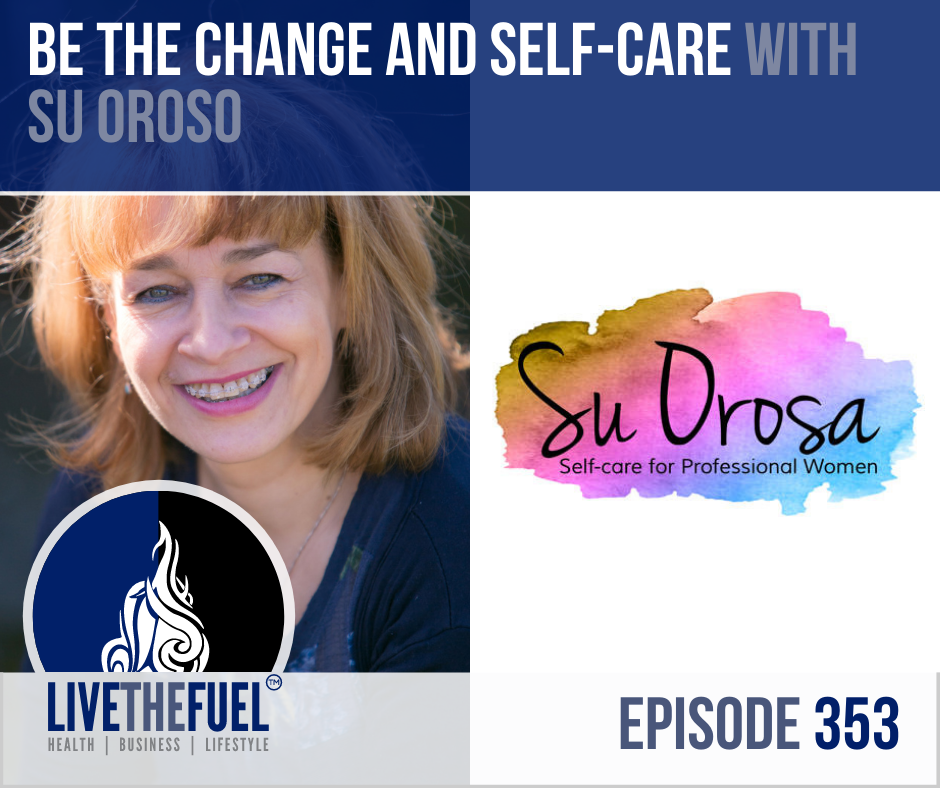 Today's Podcast is on Mindset, Fulfillment, Self-Care, and the importance to Be The Change:
My next guest has a mission, to help busy professional women shift their mindsets and find fulfillment. Su Orosa is a mental health and wellness coach, who gives women the tools they need to manage their inner critic and put a stop to self-sabotaging behaviors. Providing her clients with a compassionate, safe space to really open up, Su encourages introspection and helps her clients to start living the lives they were always meant to live.
Quote: "Be the change" ~ Gandhi
Top 3 Hot Point Takeaways:
Shift your mindset and find fulfillment.
Rebuilding a positive mindset.
You are worth it!
Today's Resource Links from the Podcast:
Our Mentioned Influencers:
Pending
Watch us on YouTube:
Timestamped Show Notes:
00:30 – Introduction
08:45 – Yoga is really beneficial if it's done very actively as well. But this is the other side of yoga, if you talk about introspection, that's exactly where this Slow Yoga fits. It's a kind of going inward to look more inside your internal space to let the body breathe and to express itself.
14:30 – That guilt of I need to be doing more because there's always more to be done. Because your job never ends. They'll say there's always something to do. At times it is a self-imposed feeling of actually I should be doing something.
20:00 – It is about developing that self-awareness to realize, how am I feeling at any given point, and then allowing yourself some time to walk around the house, walk around kind of clear the air. Somehow go for a walk if you can, if it's your allotted daily walk, then go right now.
30:00 – Relating to pescatarian or in Su's case vegetarian… So it's cool. I respect it. I tell people that listen, if you find something that works with your biology, your gut health, and you live a healthy, sustainable high energy life, then great!
40:00 – Sometimes you have to go and not get so caught up with all of that, because life doesn't work like that. So it's kind of naming it as well to everybody knows this is a transition period, you know, things might look a bit different for now. Then we have to come together and reconnect. Same with clients. If we're online, and we never used to be online, maybe now we need to reconnect on what's okay, what's not okay.
50:00 – Canceling of our prior course that I run with my husband, notifying everyone that they're all off while they've all been up for it, that was hard. But they've all got on board and the new course that I've just finished, that was for a college that I'm not working for anymore. A couple of those really strong students did really struggle, so that was harder. That was definitely harder because the lesson isn't for us all to just meet up, it's also how to meet yourself, where you meet yourself, and then try to come out with what you're familiar with, your comfort zones.
59:59 – Final Words
Our Final Words of the Show:
Know that you have worth and that you are worth it. Basically, you're worth having a life, you're worthy of having a life that is lived on your terms, you're worthy of being you, the real you. Do not let anybody sway you differently or persuade you that you're not worth it. Because you are!
Action Steps:
Support our 501c-3 non-profit and visit http://fuelfoundations.org
Help us reach more people with 5 Star Reviews, visit iTunes and Submit a Review
Join our private Facebook community The FUEL UP Mindset