289: Storytelling, Filming, Transparency, and Follow Up for Success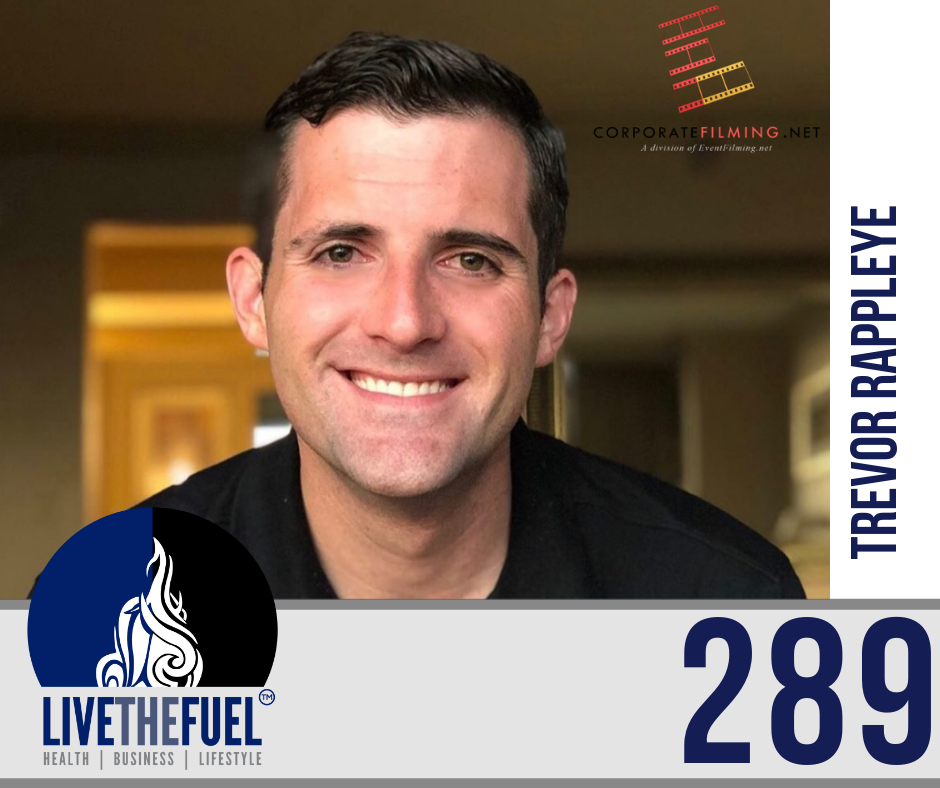 Share truth and transparency by storytelling with filming with Trevor Rappleye:
Trevor Rappleye is the CEO and Founder of CorporateFilming.net, a national video production firm that drives profit to businesses through story and emotion. Corporate Filming loves the customer experience and making people smile through memorable experiences. Trevor started his business at age 13 and has been in love with story and emotion ever since. He is passionate about being different, standing out and being memorable in business, marketing and sales.
Quote: People don't remember what you did, they remember how you made them feel.
He was converting VHS to DVDs, filming family weddings and became a soccer referee at age 13. As a kid who used to stutter and was labeled a "nerd" in school, he wants to inspire people of all ages to follow their dreams, be their true authentic selves and to take risks to achieve their goals. Don't let anyone tell you what you can't do. CorporateFilming is obsessed with storytelling and how that drives business growth and prospects to convert to customers.
Top 3 Hot Points:
Be Truthful
Be Transparent
Filming is Storytelling
[spp-tweet tweet="Share truth and transparency by storytelling with filming! @trevorrappleye "]
On This Episode You Will Hear:
Final Words:
I would say the one thing I want to leave people with, honestly, is the power of story, the power of emotion. Nothing resonates with somebody more than hearing someone's story, hearing the passion for what they do.
Influencers Mentioned:
Resources:
Watch On YouTube:
Action Steps:
Follow on Instagram: