279: The Being Badass Healthy Lifestyle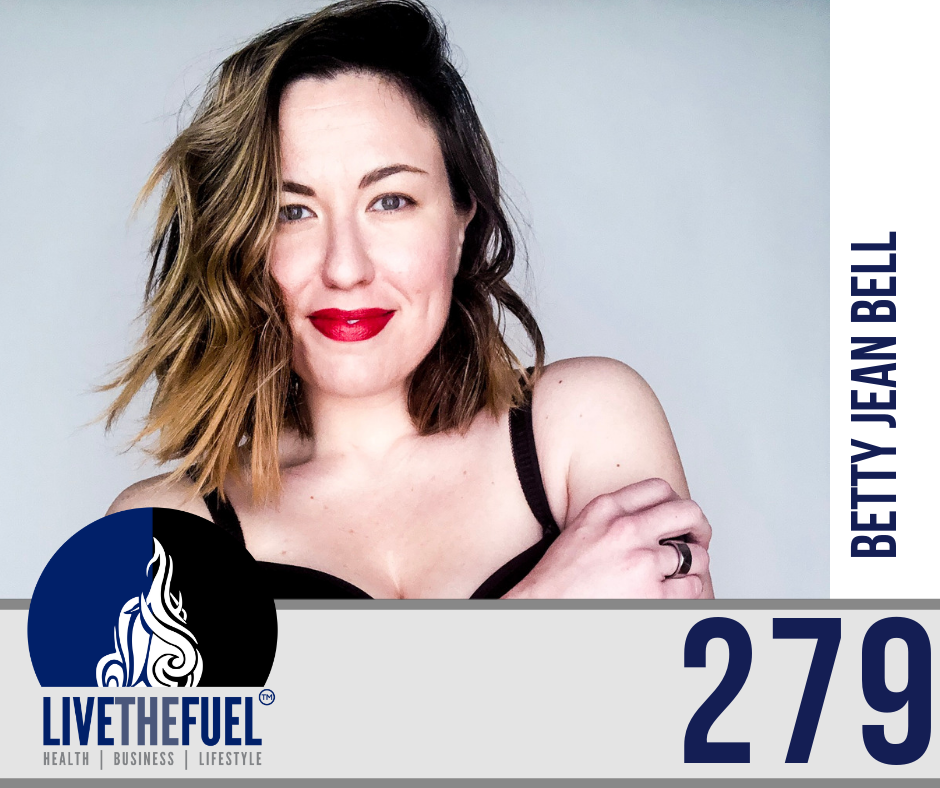 Weight Loss Transformation, Entrepreneurship, and The Being Badass Lifestyle:
Betty Jean Bell, the founder of BeingBadass.com, has helped successful women around the world to lose weight, improve their health, and love their bodies now, regardless of shape. All while running their businesses, families, and lives. She believes that when you love the body you have, it becomes the body you want.
Quote: "No problem can be solved from the same level of consciousness that created it." – Albert Einstein
With her radically transformative program You Are A Babe, and with a badass army of ambitious, inspiring women in 20 countries, Betty Jean Bell helps entrepreneurial women transform their confidence, body image, and health with meaningful science, psychology, spirituality, and uncommon action that works.
Top 3 Hot Points:
Gut Health
Entrepreneurship
Being Badass Mindset
[spp-tweet tweet="The Being Badass Lifestyle @bettyjeanbell on #LIVETHEFUEL! @livethefuel "]
Resources:
Final Words:
I know the big thing that I want for the people who I get the privilege of being in their world, is, I want you to know that whatever it is you're struggling with, for me, it was both my health, it was competence, it was thinking that no man would ever want to marry me if he knew I was so broken, right? So broken.
Anything that it is that you want to create for you, for your body, for your life, for your health, it is absolutely possible! However, you have got to have that dog eat determination and faith that you can heal, that you can move through this. A big part of that is going to be you're above all of it, it's going to be your belief that you can succeed at it. So just like he and I were talking about in entrepreneurship, you have to have that dogged determination you have to keep that focus in the faith and let go of the how we get so stuck on the how. You don't need to know that how you just need to know that come hell or high water, you are doing this damn it! When you keep that front and center, whatever you're struggling with in your relationships in your life and your money in your heart and your health, all of that can be overcome and I am living proof of that.
Influencers Mentioned:
On This Episode You Will Hear:
Action Steps:
Watch On YouTube:
Follow on Instagram: