276: Pro MMA Fighter, Trainer, and Knowledge Coach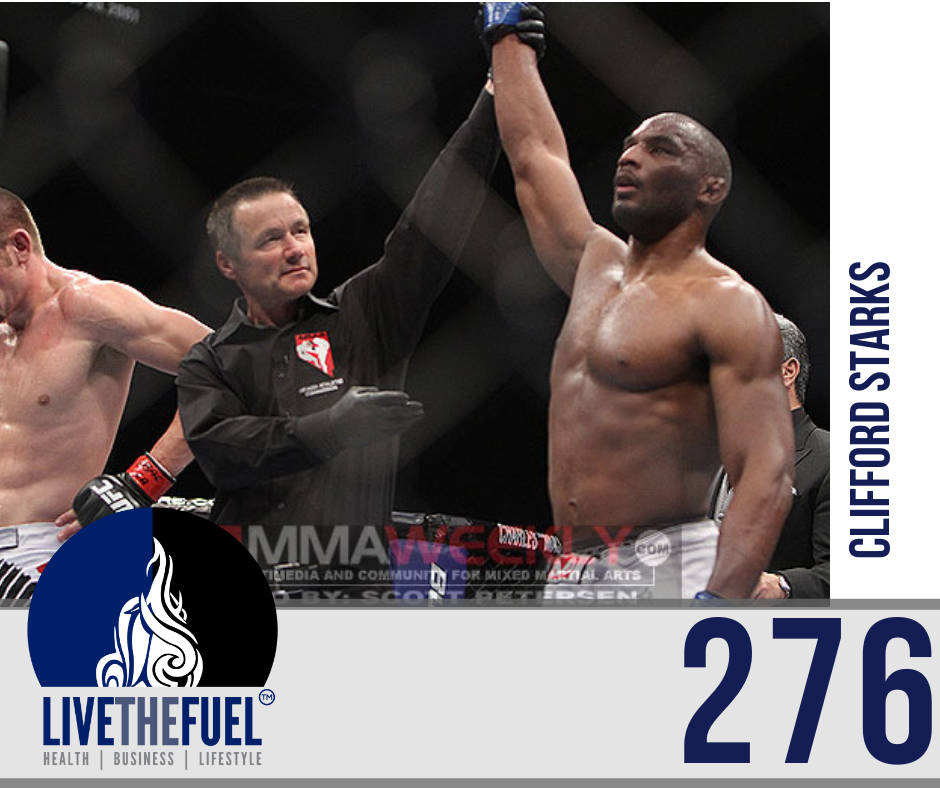 MMA Fighter Turned Trainer, Coach, and Mindset Buff, Welcome Clifford Starks:
I graduated in Kinesiology in 2005 and became a personal trainer. I also became a professional fighter in 2009-2017. It has always been more than just transforming the body though, the mind and spirit play key factors to one's success. Which I definitely learned through my journey as a fighter and a coach. I have been honored to be given the opportunity to work with many clients on their mind, body, and spirit. Helping other's live happier more fulfilled lives.
Quote: The opportunities are in the obstacles. – Clifford Starks
I realized just how important the mind was in the process of accomplishing any real success. I became extremely fascinated with psychology also had my personal life experience to pull from as well. I am always learning and growing. I love the saying if knowledge was all it took everyone would have 6 packs and be Millionaires. Knowledge is good to have, but applied knowledge is better, so I continue to take action. To grow as a person and a leader is the same as health, you never stop.
Top 3 Hot Points:
Lessons learned from MMA Fighting
Training and Coaching others
Your Mindset and Your Story
[spp-tweet tweet="Go all in on your story. Because no one else is going to have yours. You Too Can LIVETHEFUEL! @cliffordstarks1 "]
Resources:
Final Words:
What it all comes down to is that there's greatness in you. Simply put, sometimes you have to put in the energy to really see it there. Sometimes, you have difficult times, and all of those difficult times, all of those hard pressure moments, are all life lessons. It's all part of the story that you're going to be able to tell somebody at the end of the day. So make it your best one and make it a great one. Go all in on your story. Because no one else is going to have yours.
Influencers Mentioned:
On This Episode You Will Hear:
Action Steps:
Watch On YouTube:
Follow on Instagram: