272: Broken Back to Bronze Medal and My Doctor Suggests Silver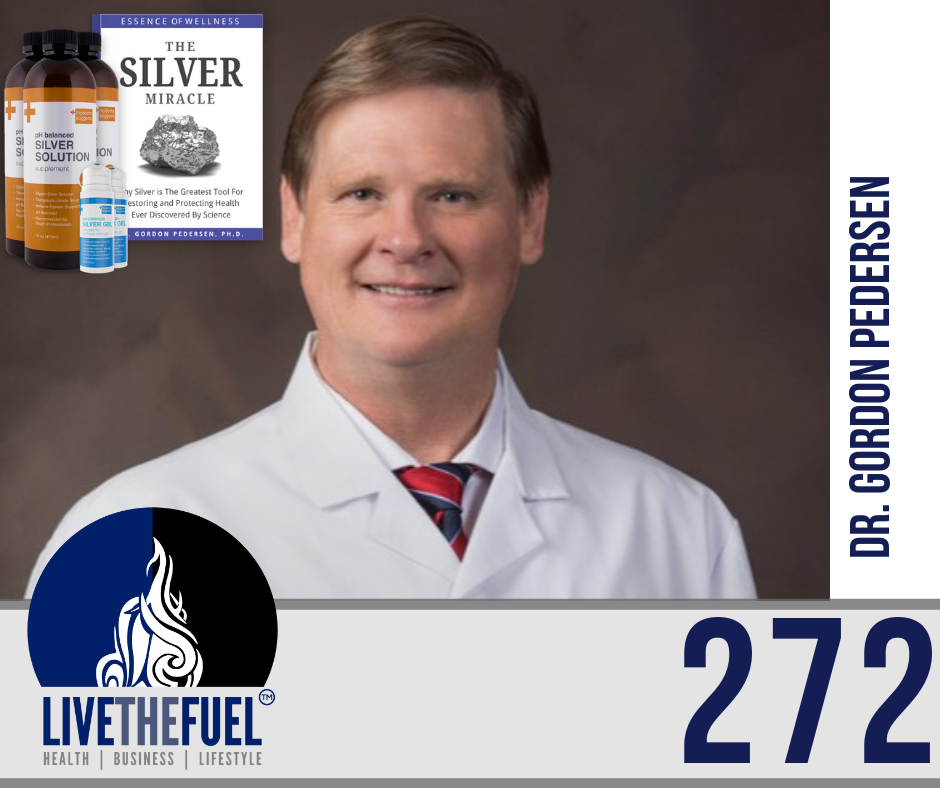 Immunology to Naturopathic Medicine, Biology and Toxicology, to Healthy Silver. Welcome Dr. Gordon Pedersen:
Dr. Gordon Pedersen, is one of the worlds most educated and experienced doctors. He is board certified in Anti-Aging Medicine, with a Doctorate in Naturopathic Medicine, and Ph.D degrees in Immunology and Medical Biology from the Toxicology program at Utah State University and a Master's Degree in Cardiac Rehabilitation and Wellness.
Quote: You can be Your Own Doctor
He performed his cardiology internship at LDS Hospital under Jonas Salk, the medical researcher noted for the discovery and development of the polio vaccine. Dr. Pedersen has formulated hundreds of products, and is the best-selling author of several books. He is the Medical Director of My Doctor Suggests Institute, and is considered to be the leading authority on medicinal uses of Silver. He has personally funded efforts to bring silver's benefits into Africa's poorest communities with dramatic results including his published cure for malaria.
Top 3 Hot Points:
Health Benefits of Silver
Essence of Wellness defined
Power of Sleep for Rest and Recovery
[spp-tweet tweet="My Doctor Suggests Silver? You Too Can LIVETHEFUEL! @MyDoctorSuggest "]
Resources:
Final Words:
ESSENCE of Wellness. It's in all of my books and it is a way for you to self diagnose yourself. Take the word essence, it means the most important part of something. Essence of wellness, the most important part of wellness is each one of the letters. They all stand for one principle of wellness. All together, it makes complete wellness. So Eat correctly, Sleep correctly, Supplement, Exercise, Neutralize poisons and toxins, drink Clean water and breathe clean air, etc.
Influencers Mentioned:
On This Episode You Will Hear:
Action Steps:
Watch On YouTube:
Follow on Instagram: