271: Forefront Goals and Your Attention To Detail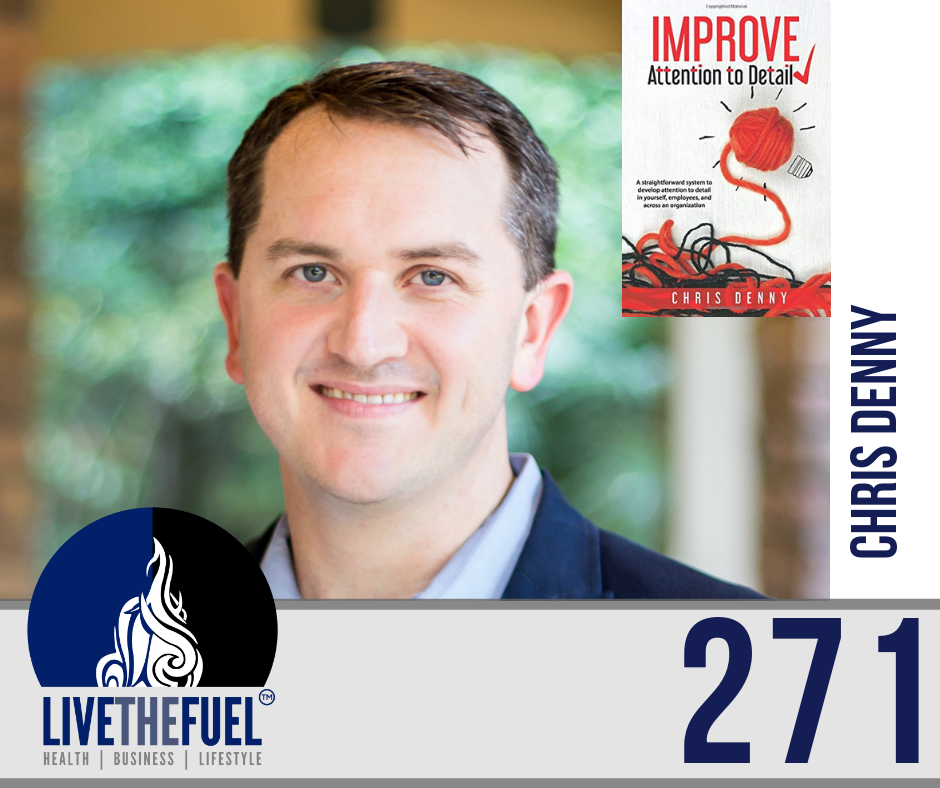 Improve Your Attention to Detail, Set Goals in the Forefront, Discussing StrengthsFinder, and More:
Chris Denny is a researcher, trainer, consultant, and business owner. When he is not running a business or spending time with his family, he is researching attention to detail or helping others become more detail-oriented.
Chris delivers training workshops and seminars for companies and government organizations and conducts one on one coaching for high-value employees. Attention To Detail training is available via online courses.
*Goals must be out on the forefront to target them. – Chris Denny
The seed of Attention To Detail Solutions started in 2010 when Chris had an employee who was technically strong and generally valuable, aside from his low attention to detail. After searching for a book or training and finding nothing that would help, Chris started to create something that could help. He had inadvertently found a passion and after 6 years of exhaustive research, hundreds of surveys, and dozens of interviews, Chris emerged with the Attention To Detail Training™ system.
Since 2008, Chris has owned a marketing agency that is now largely operated by a small staff who allow him to focus mainly on consulting, training, and research. His training and speaking style is personal and interactive with a great deal of open discussion to ensure participants are fully engaged and getting maximum value for the time they spend in Attention To Detail Training™ workshops and seminars.
Top 3 Hot Points:
Contrastive
Analytical
Additive
*Goals must be out on the forefront to target them.
[spp-tweet tweet="Set Goals and Improve Your Attention To Detail with Chris Denny. You Too Can LIVETHEFUEL! @livethefuel "]
Resources:
Final Words:
You always have to have the goal and it must be set out there. Whether it's a place, a time, or an objective. The details are what take you there properly, efficiently, and successfully. I always like to make sure people understand that the two are not mutually exclusive in conversation or in reality correlation. You need one with the other in order to achieve it successfully. The big picture here is make sure you keep that in mind. However you do it, with whatever system you use, planners, whiteboards or whatever.
Influencers Mentioned:
On This Episode You Will Hear:
Action Steps:
Watch On YouTube: