255: Re-Release of Mitochondriac vs Biohacker Dr. Jack Kruse Best Of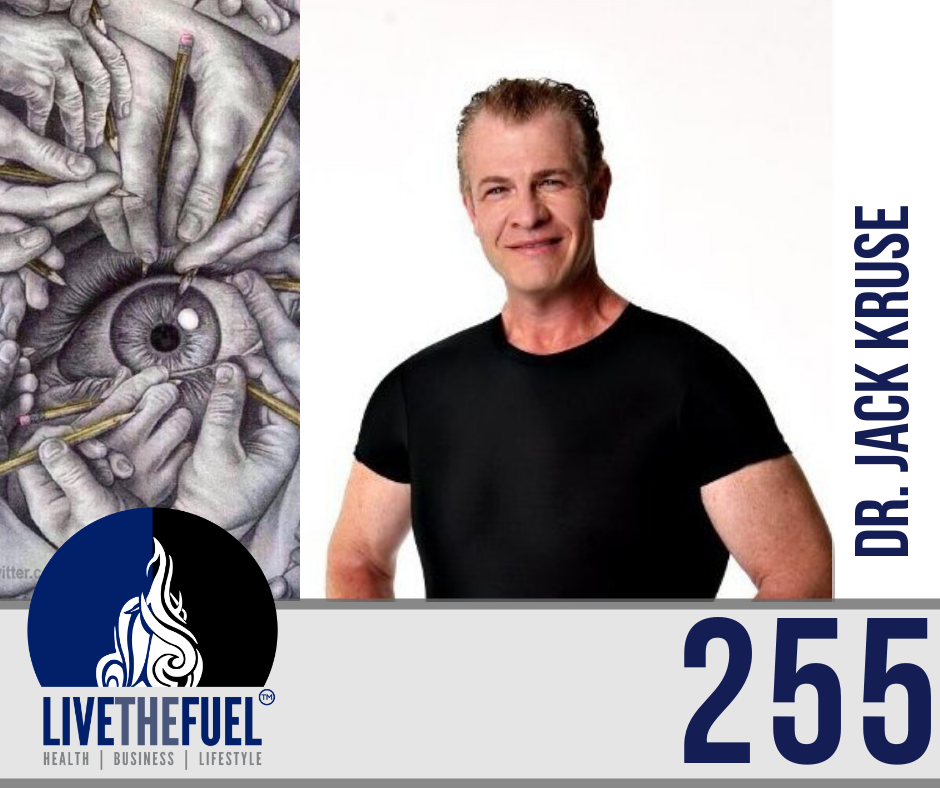 Special Podcast Re-Release for Dr. Jack Kruse and His Mitochondriac Tribe. Our Most Downloaded Health Podcast To Date, from 02/20/17:
The JackKruse.com mission is to organize the world's information on quantum biology and make it universally accessible and useful to the user.
Who are we at JackKruse.com? You are my company. My passion is found in my purpose in defining the key metrics of health for all humans.
What do we do at JackKruse.com? I am a health innovator. I connect concepts across disciplines to show you how they work in cells to build a fortress of health in your tissues.
What do we stand for at JackKruse.com? We stand for a connection between you and nature.
Why do you do what you do? It saved me and this became my passion. I know I put my passion over my profit. What used to make me a lot of money in conventional medicine is not what drives me today.
Dr. Jack Kruse Quote:
"Nothing diminishes anxiety faster than action. Action is always a better choice than inaction. The best thing you can do is the right thing; the next best thing you can do is the wrong thing; the worst thing you can do is nothing."
― Jack Kruse, Epi-paleo Rx: The Prescription for Disease Reversal and Optimal Health
Dr. Jack Kruse's Highlights:
Author of the Epi-paleo Rx
Co-Inventor of the Quantlet device www.theQuantlet.com
Biologic physics, LLLT, actinotherapy, cold therapy, aquaphotomics
Biophysics and quantum biology educator
Brain tumor surgery and prevention
Complex Spinal Surgery
Specialties: Spine surgery complex and minimally invasive, peripheral nerve translational medicine
Non-linear optics
Diet and Nutrition Nutrition and Age Management medicine
Age Management Medicine
Dentistry
Oral and Maxillofacial Surgery
[spp-tweet tweet="It's time to upgrade from a BioHacker to a Mitochondriac with @DrJackKruse "]
Top 3 Hot Points:
Healthy Mitochondria vs Just Nutrition and Living As A Mitochondriac.
Essentials of Water, Light, and Magnetism.
The Quantlet Invention and Cellular Health.
Final Words:
Reconnect with nature. We are animals that are built to connect to the surface of this planet and the sun. That's what drives every single program in you. You have a Doctor in you that was put there by mother nature. That Doctor is all your bodies semiconductors. All you have got to do is get out of the way of your beliefs, culture, society, civilization, friends, and family. Block a lot of that. Once you become aware of that and get out of the way, reconnect with nature and watch the doctor inside of you perform what it is capable of.
Resources:
Influencers Mentioned:
On This Episode You Will Hear:
Action Steps:
Watch On YouTube:
Follow on Instagram: