228: Dr. Jay's Carnivore Diet Study & Telomeres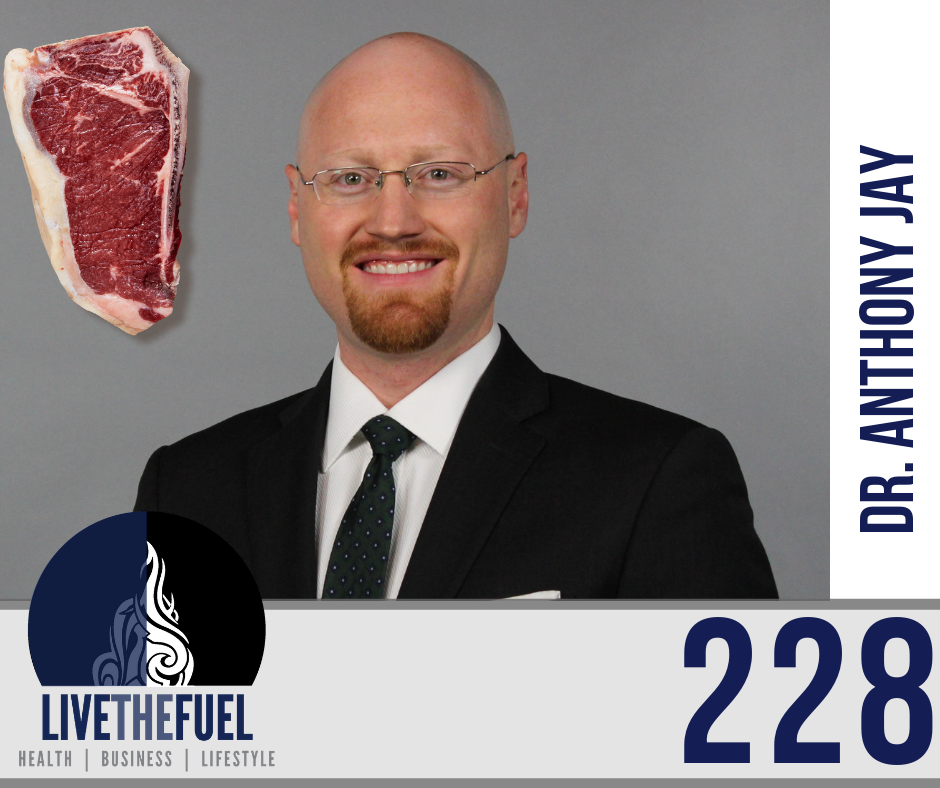 Dr. Anthony Jay Returns To Talk About The Carnivore Diet and His Carnivore Study:
Are you a true Carnivore, are you ready to commit to a 100% Carnivore Study?! Dr. Anthony G. Jay PhD returns for another health podcast episode. He's definitely a healthy influencer when it comes to DNA, genetic research, and the ability to analyze your 23andMe health data. You can learn about on that from our past podcast episode 177: My 23andMe Supplement Health DNA Analysis with Dr. Anthony Jay.
Dr. Jay has a Ph.D. in biochemistry and he researches stem cells and epigenetics at the Mayo Clinic in Rochester, Minnesota. He is also the president of the AJ Consulting Company which provides personalized diet, sleep, and training programs based on DNA. Dr. Jay is the author of a bestselling book on artificial estrogen chemicals and is an expert on hormones, fats, and cholesterol. His book is called "Estrogeneration: How Estrogenics Are Making You Fat, Sick, and Infertile."
On This Episode You Will Hear:
Know Self – Socrates
[spp-tweet tweet="Get Ready To Commit To The #CarnivoreStudy and You Too Can LIVETHEFUEL! @AnthonyGJay "]
Watch On YouTube:
Co-Host Links and Resources:
Mentioned Influencers:
Final Words:
If you're interested and you want to test out The Carnivore Diet, I think this is the golden opportunity. It's going to contribute to the whole body of science that's out there and help a lot of other people, besides just helping yourself, understand The Carnivore Diet.
Action Steps:
Follow on Instagram: