206: Relationships and Healthy Communication with Poppy & Geoff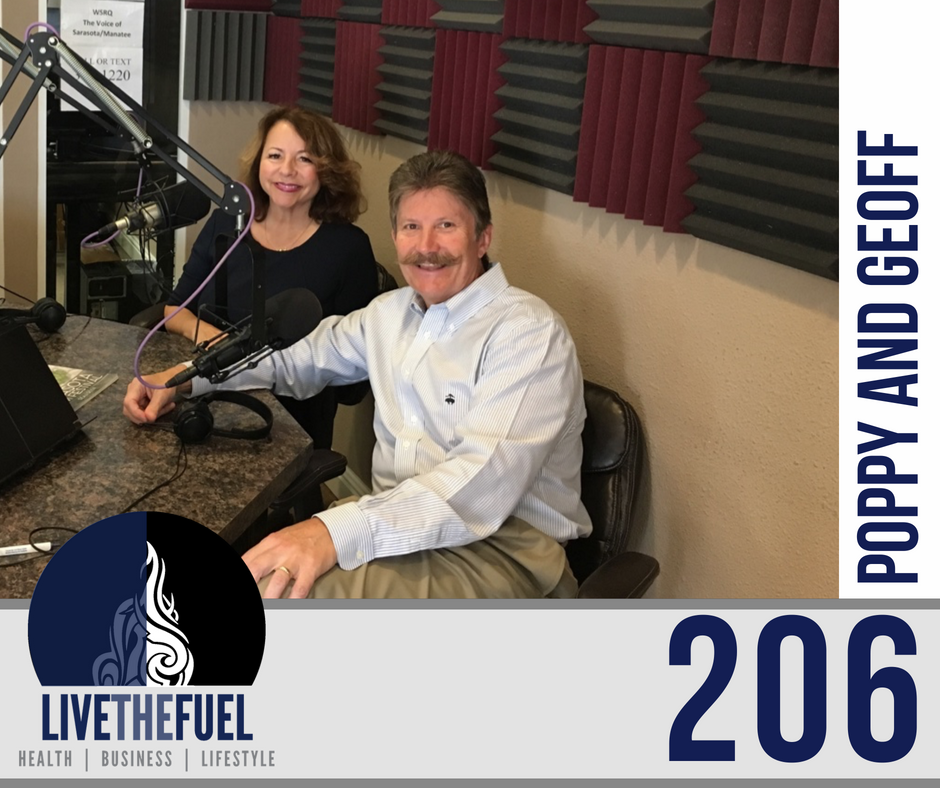 Healthy Communication Happens on Today's Relationships Focused Podcast with Poppy and Geoff Spencer!
Are you ready to dig into gaining Healthier Communication which means Healthier Relationships?! Well Poppy and Geoff Spencer, M.S., CPC, are certified counselors, nationally syndicated writers, relationship and parenting experts, certified in Myers Briggs (personality), "Millennial Translators," national speakers, authors of a #1 Bestseller, One Billion Seconds: There's Still time to Discover Love and Podcast hosts. Poppy and Geoff are a highly-credentialed husband and wife team who have made it their life's passion to help people to immediately identify and address communication barriers. Interviewed on NBC, ABC, CBS, Bustle, Your Tango, and Popsugar, the relationship experts offer two unique and experienced perspectives in their counseling.
On This Episode You Will Hear:
"With complete vulnerability, comes absolute empowerment." – Poppy and Geoff
[spp-tweet tweet="Get A Little Vulnerable, Suck It Up! @PoppyAndGeoff "]
Watch On YouTube:
Links and Resources:
People Mentioned:
Final Words:
Embrace the journey to vulnerability and opening your heart. That is the thing that makes relationships click and makes them work. Guys especially struggle with this as Scott, your host, talked about in today's episode. It is so significant to build a great relationship.
Have the courage to be vulnerable on a daily basis. Suck it up and start figuring this stuff out!
Your Action Steps: