177: My 23andMe Supplement Health DNA Analysis with Dr. Anthony Jay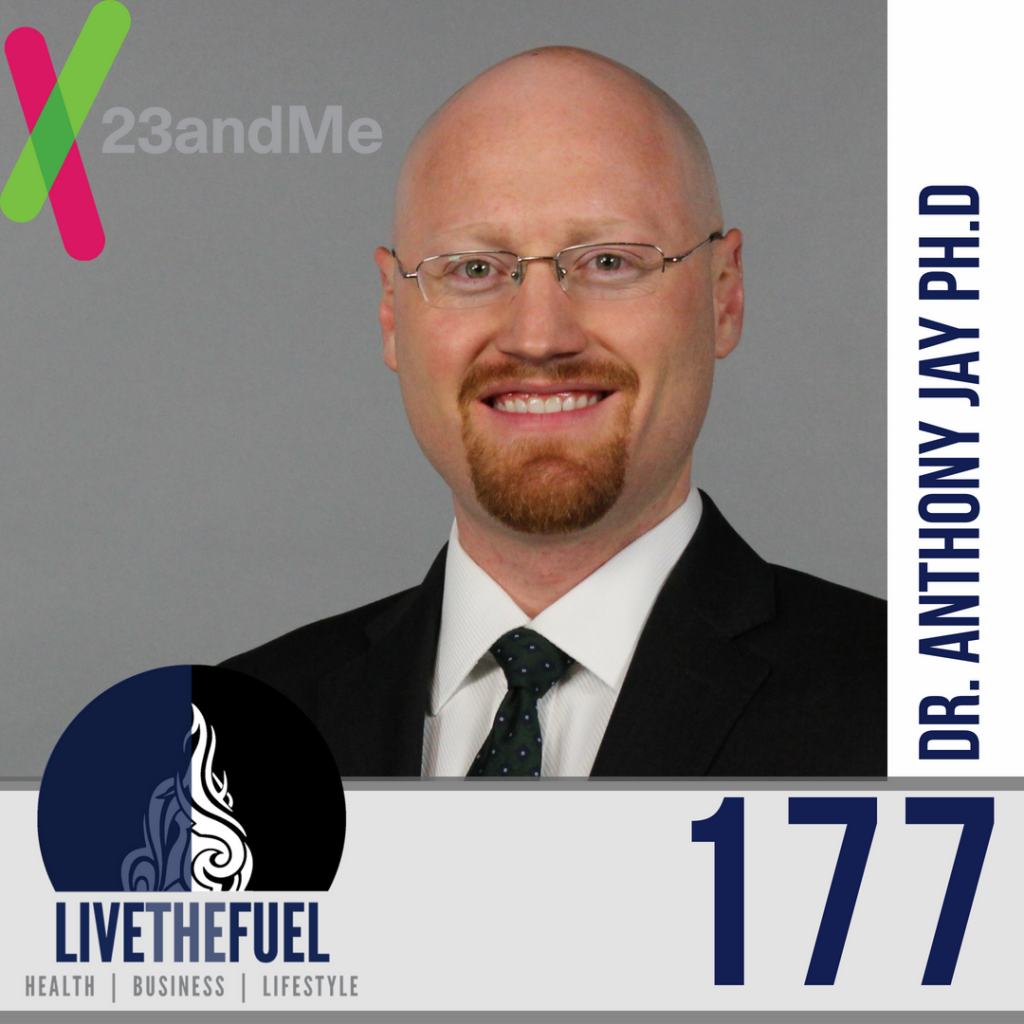 23andMe DNA Data?! It's Time To Dig Deep, Genetic Deep! That's Right, Your Host, Scott Mulvaney Has Aired Health Data!
Dr. Anthony G. Jay has been a regular on our podcast show. He's definitely a healthy influencer when it comes to DNA, genetic research, and the ability to analyze your 23andMe health data.
He has a Ph.D. in biochemistry and researchers stem cells and epigenetics at the Mayo Clinic in Rochester, Minnesota. He is also the president of the AJ Consulting Company which provides personalized diet, sleep, and training programs based on DNA. Dr. Jay is the author of a bestselling book on artificial estrogen chemicals and is an expert on hormones, fats, and cholesterol. His book is called "Estrogeneration: How Estrogenics Are Making You Fat, Sick, and Infertile."
My DNA Highlights:
Higher Salt Intake
Longer Sleep Cycles (2 hr power nap vs 90 mins)
Night Owl
Low Vitamin D (requiring 5,000-10,000 IU)
Consume B6, Zinc, Fish Oil, Eggs
Consume Manganese (brazil nuts, pecans, etc)
Yes for Red Wine
Cheese is all good!
Processing caffeine 50% faster
On This Episode You Will Hear:
Know Self – Socrates Quote
[spp-tweet tweet="Eating process sugar is bad for you! This isn't rocket science. #sugarfree #23andme #dna #analysis @AnthonyGJay "]
Watch On YouTube:
Links and Resources:
People Mentioned:
Final Words:
People need to realize that health is personalized. Everybody is a little different, don't be too dogmatic about it. Don't be like oh I'm a Vegan so everyone else has to be a Vegan. Or, I'm a Carnivore so everyone else has to be a Carnivore.
There are definitely certain principles that apply to everybody. For example, eating process sugar is bad for you! There IS a lot of diversity and customization available, so you want to be aware of that.
Knowledge is power, so the smarter you are about your health, the more healthy you're going to be. The more you take control of this, the better it is going to be. The reason Socrates was considered to be the wisest man in the world was that he knew his limitations. He knew himself. "Know Self"
Action Steps: