102: Stroke + Cancer Triggered Entrepreneurship to Online Virtual Fitness Trainer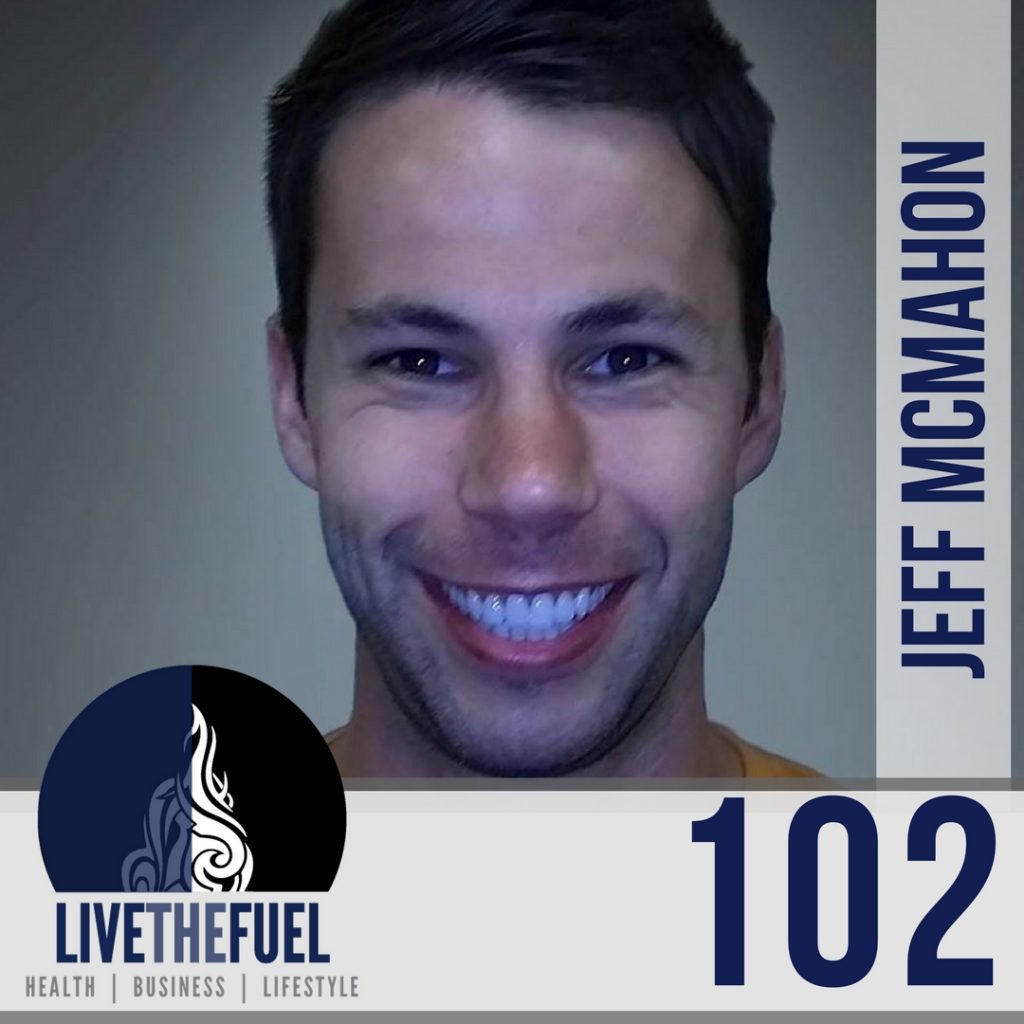 Your Online Virtual Fitness Trainer:
Your co-host has been a trainer for over a decade working with over 800 people to help transform their lives, their vitality, and their mindset to accomplish their dreams. He's got a degree in pre-med/pre-pharm and dual-certified in exercise science and sports medicine. Jeff is also a lifestyle and wellness coach and an orthopedic rehab specialist. I love helping people physically, mentally and nutritionally to reach their goals, and now do so through virtual training. I work with people all over the world and work with other trainers on how to get started into growing their business.
How did our co-host get into Virtual Training? –
My mom has had health issues since I was born. I originally wanted to be a surgeon to help take care of her, but being color-blind made that dream impossible. She had a major stroke when I was a freshman in college and lost the use of the left side of her body. Then came breast cancer [twice], brain deterioration, a heart attack. One day she suggested to me that I should train people online that have suffered strokes and can't get out of their home. I thought about it, we tried it with her stroke support group, and then I took that format to the online entrepreneur world. Basically, my mom's handicap has transformed the fitness world and started a whole new REVOLUTION. Virtual Training allows people to enjoy exercise in the comfort of their own home, we save time by not having to travel and sit in traffic, we use whatever equipment you have or want to order, and there is that accountability factor that is the key ingredient to results and progress. With our knowledge of the body, having a nutritionist on staff designing meals for you that meet YOUR needs, TBC is the one stop shop for transforming your life into what you want it to be!
On This Episode You Will Hear:
Life is too short to wait! – Jeff McMahon
[spp-tweet tweet="Live Life In The Majority from Your Online Virtual Trainer! @jeffmcmahontbc @LIVETHEFUEL "]
Links and Resources:
People Mentioned:
Final Words:
Live Life In The Majority…
Action Steps: