077: Your Overweight Mind and THRIVE Fitness with Jay Nixon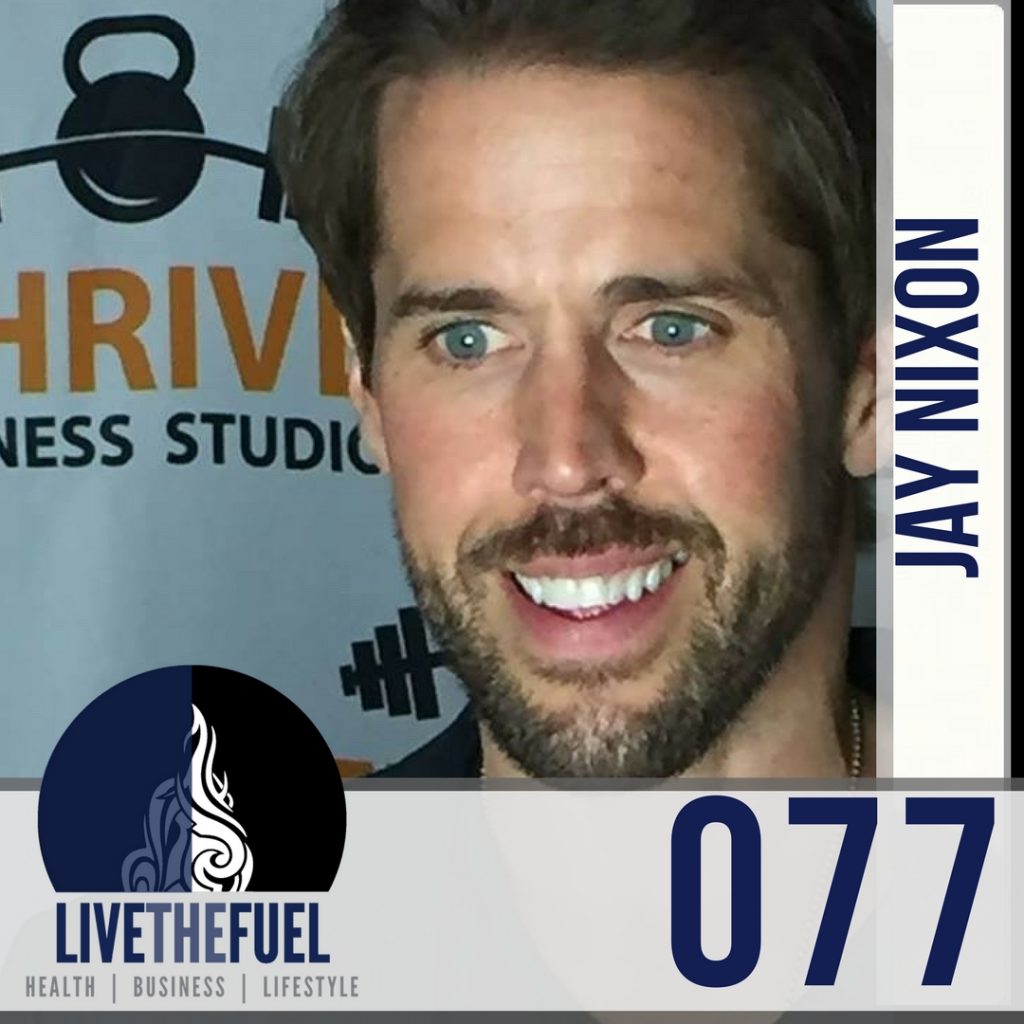 The Overweight Mindset, your Health and Fitness Co-Host:
Today's author who has written The Overweight Mind, is a speaker, mentor, and coach whose mission is to help each and every person achieve their "absolute best self." He is the owner of the Thrive Fitness Studio in Palm Desert, California and the grateful leader of the Thrive Tribe which is a collection of Jay Nixon's current and former clients who work together to improve their health, their fitness, and their lives.
Jay believes, "If you give people the right tools, education, and support, they can far surpass what they once thought was their maximum potential." He's known for his innate ability to get inside someone's head, helping him/her achieve life-changing results. Jay has been dubbed by CBS News as, "One of the best fitness and nutrition experts in the business," Jay has been featured on ABC and FOX, and in Triathlete Magazine. When he's not working with clients one-on-one, you'll find him consulting for Fortune 1000 companies in the nutrition and fitness industry.
Jay cannot be held responsible for any positive consequences that may arise due to your fabulous appearance after completing one of his programs.
On This Episode You Will Hear:
You can be everywhere and nowhere at the same time. ~ Jay Nixon
Your Tribe is already out there, you just have to find and lead them. ~ Jay Nixon
[spp-tweet tweet="You didn't like where you were, why would you want to go back there?! @nixonelite @LIVETHEFUEL "]
Links and Resources:
People Mentioned:
Final Words:
Understand what your "WHY" is and keep your why as your forward piece of your connection with everything. Jay has a burning obsession for helping people.
Get motivated, get active, and get doing something that moves you in the direction of the person you're supposed to be. Everyone has a gift,
Action Steps: