Discover Your Personality, 4 Life Themes, Cold-Calling, and Philosophy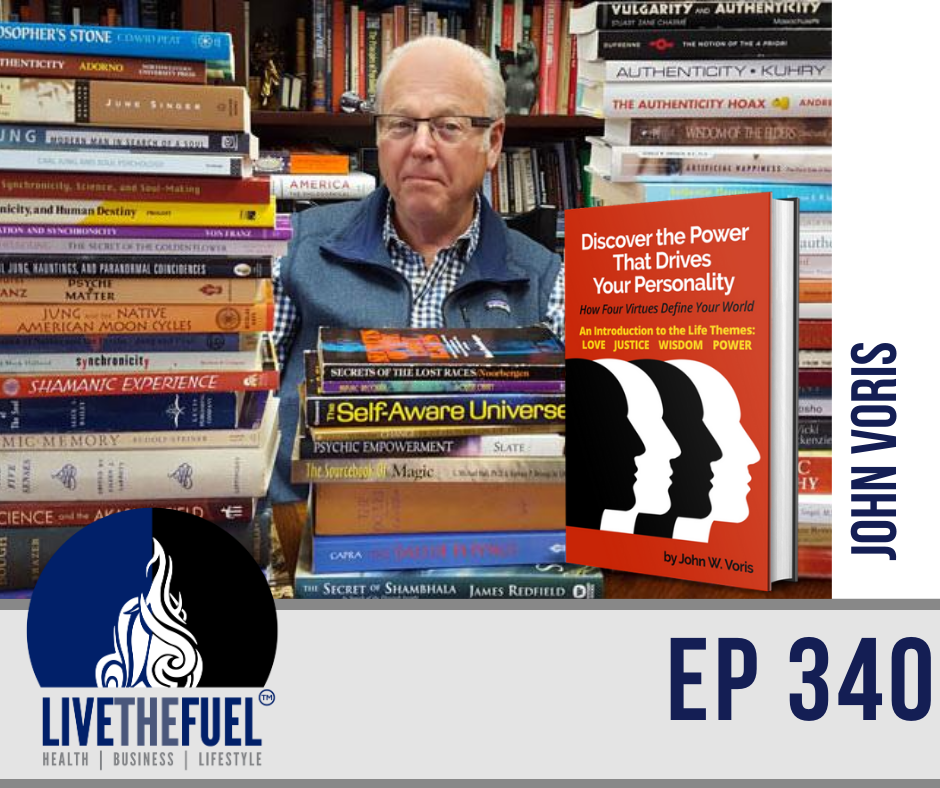 Discover The Power That Drives Your Personality:
After 20 years of unsuccessful cold-call selling, John decided to throw out everything and take a fresh approach. Drawing on his degree in Philosophy, he invented a ground-breaking approach to personal inquiry that revealed a person's life motivation and authentic design far beyond sales. Now, as CEO of Authentic Systems, John educates using practical and teachable methods and techniques based on European Psychology that guides others in their life choices regarding success or failure in their career, relationships, and personal well-being. Often compared to Jordan Peterson by his colleagues, John is an international best-selling author and passionate about leading people to attain their life goals by helping them find their true motivation.
Top 3 Hot Point Takeaways:
Archetypes
Authentic Identity Assessment
Love, Justice, Wisdom, Power
Today's Resource Links from the Podcast:
Website: http://johnvoris.com
LinkedIn: https://www.linkedin.com/in/johnvoris/
Twitter: @johnwvoris
Facebook: https://www.facebook.com/JohnVorisPhilosopher/
Book Links: https://johnvoris.com/books/
Watch us on YouTube:
Timestamped Show Notes:
00:30 – Introduction
10:00 – So what happened is I would become a symbol that conforms to you, the object I'm selling with conforms to you. That would generate a need that you would want it.
20:00 – It's the end result because I wanted to make it so I could teach others because the way it really began is from epistemology, radiology, praxeology forensics. So you see people don't want to know that for sure. Yeah, I read the books, others don't need to read.
30:00 – So as a wisdom person there in my book, in fact, I show people who you get along with and why. As well as who you don't get along with and why. Also how all of that creates a dynamic in your life that is controlling you. Once you read the book, you can control this, that's the difference.
40:00 – What is the human element? What does it mean to be? And so, in this country, it's all about science, physical evidence, and that's a good thing. Sure, because they make fantastic discoveries, too. But when that comes into the human element, something's missing. Because I cannot test your mind. I can only surmise your mind from what you do. But what you do is not who you're being. I'm focused on who you're being. That's why the book is called Discover The Power That Drives Your Personality, your personalities, the way you do. The power that drives is the way you're being while you're doing.
50:00 – Final Words
Our Final Words of the Show:
I want you to think to solve the possibility that you're a holistic thinker. So that when ideas come to you, I think of a day, a week, a wagon wheel and there are spokes. These are all these ideas coming into your mind. So you're in the center, and you're grabbing all of this. Sometimes you get overwhelmed because there is so much. That's the distinction between you and your wife as well, because of that, because she's linear. So you come up with all these ideas, but this energizes your creativity and also establishes why you've had so many careers.
Action Steps:
Support our 501c-3 non-profit and visit http://fuelfoundations.org
Help us reach more people with 5 Star Reviews, visit iTunes and Submit a Review
Join our private Facebook community The FUEL UP Mindset