Traveling Author Life, and Your Best Life Mastermind with Mike Zeller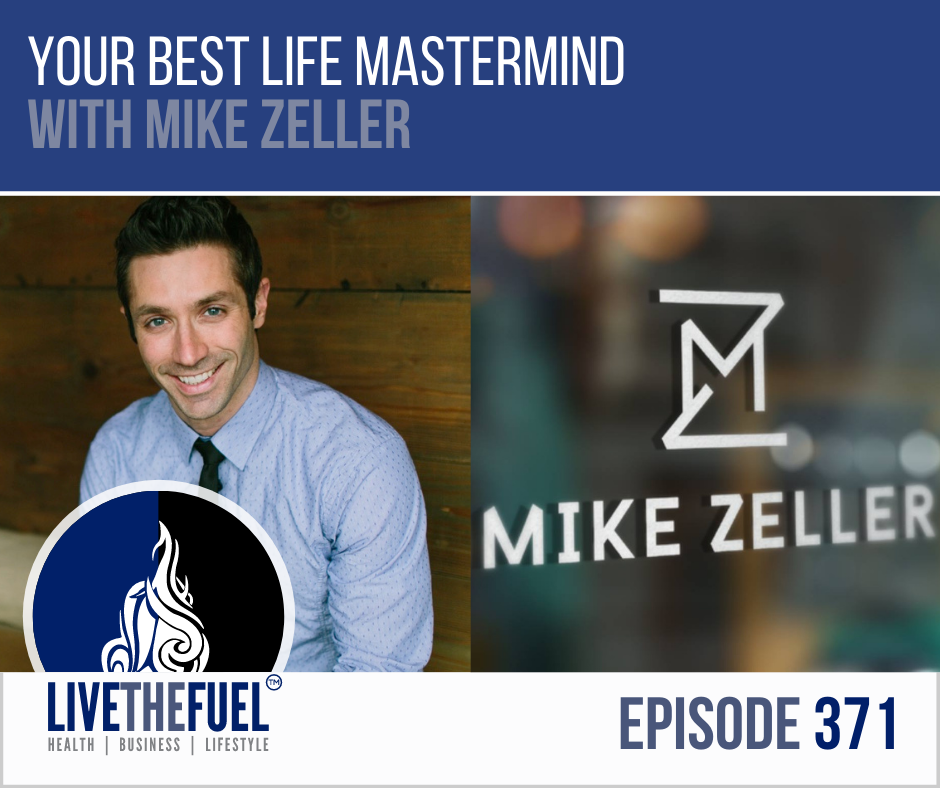 Build Your Mindset and Master Your Best Life:
Mike Zeller is a mentor and speaker who, at his core, is most passionate about helping entrepreneurs and thought leaders gain clarity on their zone of genius while unleashing their potential to make money and impact. Through that process, they also learn how to design their business around their strengths and a life of fulfillment.
As a Master NLP Practitioner, Mike brings to the table advanced techniques and his own unique approach to transmute limiting beliefs, fears, emotions blocks, and prime your listeners to step into their greatness.
Top 3 Hot Point Takeaways:
Remake yourself, it's a fun and beautiful adventure.
Unplug from the TV and create.
Claim Your Power!
Today's Resource Links from the Podcast:
Website: http://mikezeller.com
Mastermind: https://www.bestlifemastermind.co/business-accelerator
Facebook: https://www.facebook.com/MichaelRZeller
Instagram: https://www.instagram.com/michaelrzeller/
LinkedIn: https://www.linkedin.com/in/michaelrzeller/
Watch us on YouTube:
Timestamped Show Notes:
00:30 – Introduction
05:15 – Life is beautiful. It's like, even in the midst of a pandemic, I'm like, we are in our version of the Great Depression in the early stages of our generations only experience with this, hopefully. It's a chance to remake ourselves and a chance to put yourself in awesome different places, to go and remake yourself. That's why we're here. I've been in the process of remaking myself for a couple of years and it's a fun, beautiful adventure.
10:00 – We wrote it in two months and another partner, a co-writer, I'm the lead author on it, but we created it together. It's got to go through editing and get the book cover design this month and we already have got a publisher signed off on it.
20:00 – I've sold off and got rid of about 10 real estate properties that I owned in the last three years.
30:00 – The principles are still true for business. How do you serve a customer? Well, you figure out what their needs are and what started happening three or four months ago may have moved the needs. It's like the fish were over in this hole, and now they're over here.
41:00 – I am doing podcasts a lot today and much more recently. I got asked, do you have more podcasts planned for this trip? Or is this bad timing? I'm going to launch my own pretty soon too. This time in Mexico is kind of a mix of a work-play trip. This is almost like a focus work trip. My wife is finishing up the book that we're writing together and then she's got another book she's writing too. Then I'm gonna write some other stuff and I got a big mastermind coming up. So we had our true vacation in Alaska, where we were not plugged in, we were in a little fishing cabin that didn't even have internet. No TV in that sucker.
46:30 – You're 100%. I think that your friend gave brilliant advice. There is a different energy level and mindset when you're not as outcome-focused. As you mature in business, as much as you are process and learning focused, things will shift. If you look at Elon Musk, now you have a certain level of confidence that you're going to figure it out. Elon Musk one day tweets on his way to work, so frustrated by how long it's taken him to drive, 13 miles from his house to Tesla and SpaceX. So he's like, I'm tired of this. I'm good. I'm free. I'm going to start another company. I'm gonna drill holes under California and build a network of tunnels.
51:30 – Final Words Shown Below…
Our Final Words of the Show:
Claim your power is a two-fold process. I take people through it, where we release the old identity that is holding us back and take hold of the new. You almost have to shed that old before you can grab the new. Alright, so we release and shed that old idea, take hold of the new, more powerful version of you. So for me, my old identity, my weaker part is I call them weak, Weak Willie. The more powerful part is Magic Mike. Okay. I have to express appreciation to Weak Willie, because sometimes these old parts of ourselves that sort of sabotage our progress, have good intentions. They're trying to protect us from pain from suffering like we were bullied, or we experienced this failure, or rejection from this woman or this man or whatever, right? This wound is there. But if they control and dictate our lives, they sabotage us versus when know we're meant to show up as this powerful, magnetic, radiant version of ourselves, that attracts love, abundance, and freedom.
Positive Actions:
Help us reach more listeners with a 5-Star Review on iTunes and Submit a Review
Please consider supporting our 501c-3 non-profit and visit http://fuelfoundations.org
Join our private Facebook community The FUEL UP Mindset
Need brand growth?! Visit us at FuelUpMarketing.com