Tao Brain FUEL, Branding, and CBD with Ultra Human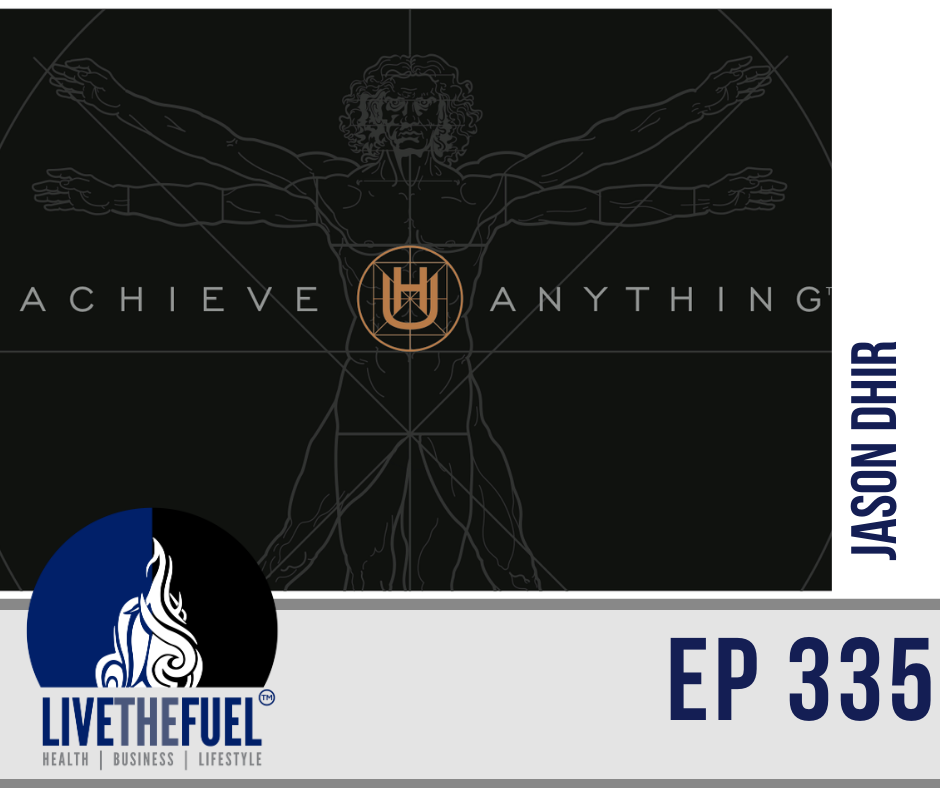 Today We Learn to Become Ultra Human:
Jason Dhir, CEO, and Founder of Ultra Human & Jason Dhir Productions. Few Notes:
– 20 Years Experience in Consulting, Product design formulation, packaging, distribution, seminars, writing, athlete contracting – the full A-Z in this industry.
– Threw large scale extreme Parties for 16 years too. 500-5000 person attendance.
– Frequently do seminars and workshops on Physical and Mental performance. Also on Business and Entrepreneurship.
– Ultra Human is a brand I designed to be only the absolute best of the best spare no expense, for professional athletes and medical doctors and elite coaching facilities.
– Talk openly about ANYTHING. Don't particularly get into the news etc, but love talking about Entrepreneurship, Performance, Anything Supplement related, dieting, training, any drugs, nootropics, productivity pointers, relationships, sex, humor, and so forth.
QUOTE: "Sometimes the only way out… is in."
Top 3 Hot Point Takeaways:
The value of good amino acids.
Consciousness, be aware.
Use our discount code "LIVETHEFUEL" with Ultra Human.
Today's Resource Links from the Podcast:
Jason@JasonDhir.com
Facebook: @UltraHumanProducts
Instagram: @TheUltraHuman
Our Mentioned Influencers:
Justin Schenck of the Growth Now Movement
Watch us on YouTube:
Timestamped Show Notes:
00:30 – Introduction
10:00 – Yeah, getting grounded, like getting reconnected. I think the keyword is grounded or some people would call it calibration.
20:00 – Our connectivity, and sort of how we build our relationships with people intimately, our clients, and our athletes that we support and coaching facilities and doctors, they can see that we are a real deal and that we don't fuck around. We do want to only make the best of the best.
30:00 – I'm extremely, extremely transparent. Some people get a little bit of the wrong idea about us because we do not disclose the exact amino acid formulation, for example, besides that formulation, which is proprietary, I'm as transparent as gets. I'll tell you guys openly what cost of goods is, I'll send you guys surveys if you want. I don't give a shit.
40:00 – I'm here to produce something. Because I produce this, it's a piece of art to me too, it's for the world. If you want it, we're here. But we don't sell product, we produce it. If you're interested, great, and if it's not your cup of tea, totally cool too.
50:00 – Everything was amazing but I think your music was like a little bit off. I'm like, yeah, I know that we had some issues with some stuff, but I really listened to it.  So I think I gave the guy my number and I said, listen, next year, I'm gonna give you two VIP tickets to this event. I want you to give me feedback and tell me if you think I fixed it. I was probably already nine or 10 years into doing events at this point. I don't really have major sponsors, I could just have this fucking giant ego, like who are you to tell me what to do?! Right? But I really pay attention to it.
01:03:30 – Final Words
Our Final Words of the Show:
Once you build something that's the real deal, and you're proud of it, you should share it. That is sort of now a medium that you can connect with people on and you can really enhance people's lives at the end of the day. My industry has been very good to me and I sort of owe something back to the industry. I owe some back to the consumer, I feel that and I've sort of become a person that values God and my place in this world.
You know, one of my biggest things I'm talking about now, while I'm traveling and doing seminars, is on consciousness. Being aware. So the brand itself isn't fueled by money, or ego or anything. If I can leave the world a little bit better than when I came into it. I think I've done right.
Action Steps:
Support our 501c-3 non-profit and visit http://fuelfoundations.org
Help us reach more people with 5 Star Reviews, visit iTunes and Submit a Review
Join our private Facebook community The FUEL UP Mindset