Socially Fit, Embracing Change, Networking, and Empowerment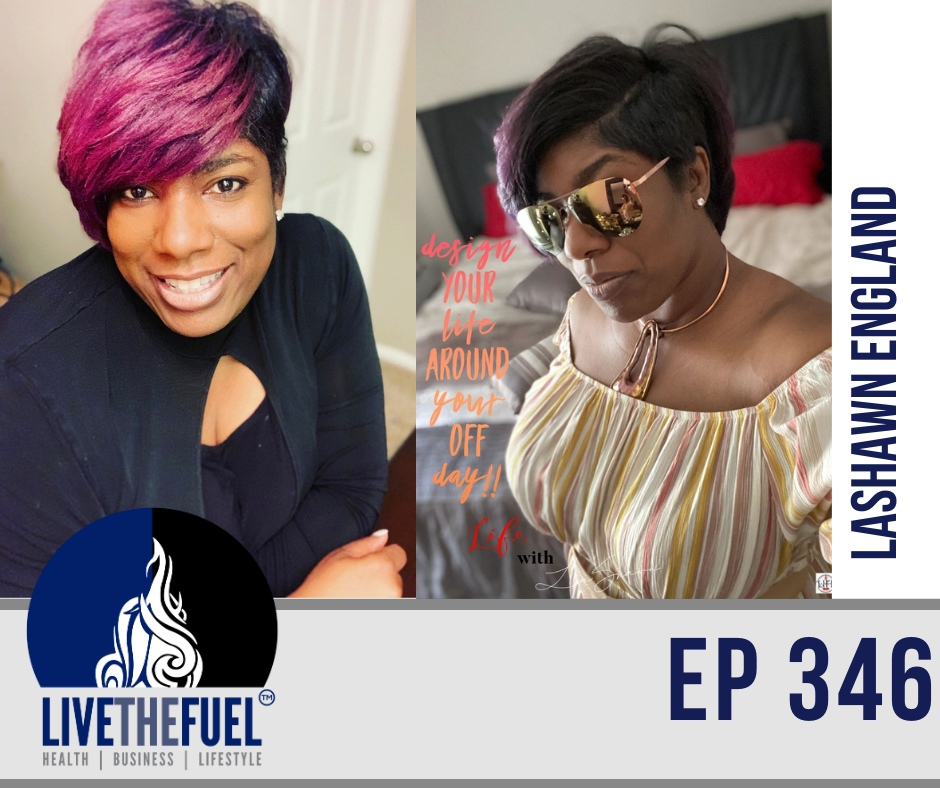 Are You Socially Fit? Let's Get Empowered with LaShawn England Today:
LaShawn England a charismatic Speaker, Coach, Ministry Leader, and Inspirationalist. An innovator utilizing her gift and talents to impact the world. She has a presence in her community with her personal and practical approach to life audiences are quickly captivated when she speaks. Her purpose is becoming more defined with every door and opportunity given to do what she has been called and chosen to do. In 20 years she has gained much experience, knowledge, and understanding about life. She realizes "You never graduate from the school of experience."
 "If success is attainable, then failure is not an option" – Quote
LaShawn is the CEO of L.I.F.E. Internationally LLC a company designed to develop leaders by developing sustainable solutions using resources and tools to increase awareness, educate on best practices and connecting people with support systems for success. To provide a platform for people from all walks of life, business or ministry to be strengthened in their confidence to make good choices and live their best life. Under the umbrella of L.I.F.E. Internationally LLC is C.H.A.R.M. (Creatively Helping Adolescents Reach Maturity) Life Skills; a mentoring program for young people ages 12-18 which has been a part of Metro Detroit Schools; "The Level 4 Project" a life skills program curriculum for those getting acclimated back into society after completing an addiction recovery program; "The School of Naomi" a women's Bible study helping women of all ages navigate through life incorporating the Word of Truth. LaShawn has two social media conversation blogs; Single Savvy Sisters & #LIFEwithLaShawn that deal with everything from Dating, Relationships, Singleness, Marriage, Divorce, Fashion & Love! Recently, she has completed two literary projects soon to be published. In 2018 she launched the "Networking & Empowerment Event" an annual event developed to serve the community by bringing leaders together to empower people from all walks of life and make a positive impact in society through mentorship, community connections, and engagements. LaShawn endeavors to share new innovative ideas to bring encouragement where ever she is functioned to go.
Top 3 Hot Point Takeaways:
Personal Growth
Get and Stay Inspired
Empowerment to Keep Growing
Today's Resource Links from the Podcast:
Watch us on YouTube:
Timestamped Show Notes:
00:30 – Introduction
05:00 – You know what I think, Scott, what it is, is that people are just shy. You know what I'm saying? Because you're actually sitting in front of an audience and you have to actually see their faces and what's going on with them. And some people are intimidated by the faces that they see before them. And so they kind of shy away from doing live. You know, it's easier to stand behind a desk. It's easier to stand behind a podium and not see anybody or be in the comfort of your own home away from everybody. That's the comfort zone. People like comfortability and so in they also might familiar area that's familiar.
10:00 – Well, you don't have to actually leave school, we're gonna shut down physical classes. But now we're gonna launch online classes, virtual classes, because they don't want to send kids on a plane back home to another state where they're from, let's just keep you here. We'll keep you healthy.
20:00 – But now in physical communities that we live in, you can always make those changes right away. So there's those opportunities where it's like, hey man, look what's going on in that neighborhood over there. What can I do? What can we take from that?
31:00 – I absolutely love it. You know, one of the things that I was thinking about when I was deciding, you know, what are we going to do? What can we do, because we don't want people to miss out on, you know, that connection. We don't want people to miss out on being empowered and being inspired.
36:00 – Why are we missing these things? You know, because we we take things for granted. We don't take things as it should be. You're not what I'm saying real time like we do in this virtual video right now. We don't take it seriously. We take it for granted and the thing about it is when you have this opportunity, hear how and what level it is to other people.
47:55 – Final Words
Our Final Words of the Show:
I want to say this when we went to college when we were in high school, we got into some pretty dumb things. We just didn't take it seriously, we just didn't. Some of us didn't get caught. Some girls, you know, had babies before wedlock. Some of us just didn't get caught, let's just be honest. We got away with a lot and we were able to grow and we're able to do some things that people deem is great. While other people didn't. Should we look down on them? Absolutely not. Should we look at them and say, you know what, I don't know what happened to you. I don't know what what took place in your life. But you know what, if I can do anything, I will try and do what I can, tell people you won't be able to help and that's okay. You brush the dust off your feet and keep on walking. You know what I'm saying? Because some people just are not ready for change. But then at the same time, you have some people that want to say you know what, I want to get it.
Action Steps:
Support our 501c-3 non-profit and visit http://fuelfoundations.org
Help us reach more people with 5 Star Reviews, visit iTunes and Submit a Review
Join our private Facebook community The FUEL UP Mindset