Stop Being a Selfish Bitch and the Blue Lotus Mind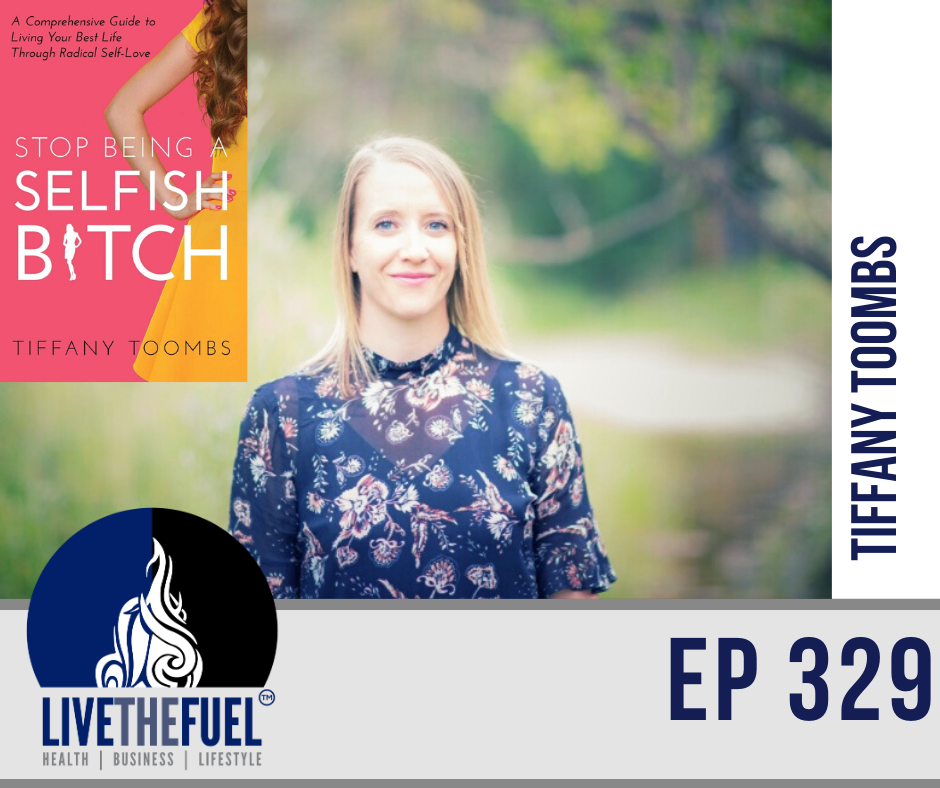 Today We Discuss Blue Lotus Mind, Radical Love, and the Selfish Bitch:
QUOTE: "If we were to do all the things we were capable of we would literally astound ourselves" -Thomas Edison
You may know Tiffany Toombs as the international speaker and leading expert on rewiring the unconscious mind for success and tapping into your personal potential. For over 20 years, Tiffany has entertained, educated and transformed the lives of thousands of people across the world. She is the author of Stop Being A Selfish B*tch – A Comprehensive Guide To Living Your Best Life Through Radical Self Love, best-selling self-help.
Tiffany's clients and course participants experience undeniable results – showcasing over and over again that our unconscious mind can be our most powerful asset – when we truly understand how to make it work for us.
Tiffany is a sought after speaker and has been invited to speak on numerous global podcasts and stages – including speaking at an event run by Marshall Sylver – the world's most televised hypnotist. Through education, Tiffany empowers people to understand why and how they have become stuck in the past and how to take action in all areas of their life, in the present moment to completely change their lives in a positive way forever.
Tiffany is currently focused on her personal life mission to change the world by empowering 1 million people to live an intentional life that is aligned with their deepest truth, every day.
With this mission in mind, Tiffany has created a range of programs and products to help people around the world tap into their unconscious potential and create a positive ripple effect through their individual communities.
Today's Resource Links from the Podcast:
Our Mentioned Influencers:
Louise Hay of Hay House Publishing
Watch us on YouTube:
Timestamped Show Notes:
00:30 – Introduction
10:00 – I found myself having to deal with the fallout of that alone. Then as it came out that he was a compulsive liar and all this other nonsense, I actually ended up miscarrying the baby. So then that was like a whole new emotional depth that I hit. There was a point where I considered ending it all, I was literally seconds away from stepping out in front of a taxi to just because it was the only way I could think of to end my pain.
20:00 – I have people whose parents gave them everything growing up, except their time. People who came from nothing, they got plenty of time but gained negative money beliefs. So we all have challenges that we have to face. They show up differently from one another and I think as a society we need to stop judging each other. Whether you were from the good side of the tracks or you were from the bad side of the tracks or you're this religion or your this political affiliation. When we strip it all away, we all have the same funnel, mental challenges, and stresses with fears that we have to overcome if we choose to do the work.
30:00 – So some of the things that I like to recommend to people like if they're not able to work with a coach, such as myself, is to actually go through the process of offloading.
40:00 – Ultimately, pain is our greatest catalyst for change. Sometimes it takes the painful moments, for me, it was more so the miscarriage for me that triggered it but also the infinite possibility with my ex to say, you know what, I don't want this type of relationship.
50:00 – So maybe the virtual thing is the way to go. The Limitless League is probably the one that most people join.
01:01:40 – Final Words
Our Final Words of the Show:
We are all here for a reason. I think that the most important part of a self-development and self-healing journey is figuring out what that reason is. It's going to be a little bit different than your why. I look at it as what is the legacy or what is your purpose in life. Because that gives meaning to everything else that you do. It makes decisions easier to make. It makes it easier to get out of bed in the morning. It makes Monday mornings more fun to look forward to. If life was a road trip, what is your ultimate destination? Like when you are on your deathbed, where do you want to have arrived? Because that's going to give intention and meaning along with energy and light to everything that you do.
Action Steps:
Support our 501c-3 non-profit and visit http://fuelfoundations.org
Help us reach more people with 5 Star Reviews, visit iTunes and Submit a Review
Join our private Facebook community The FUEL UP Mindset, at https://www.facebook.com/groups/fuelupmindset