Mindset and Coaching with Tyson Sharpe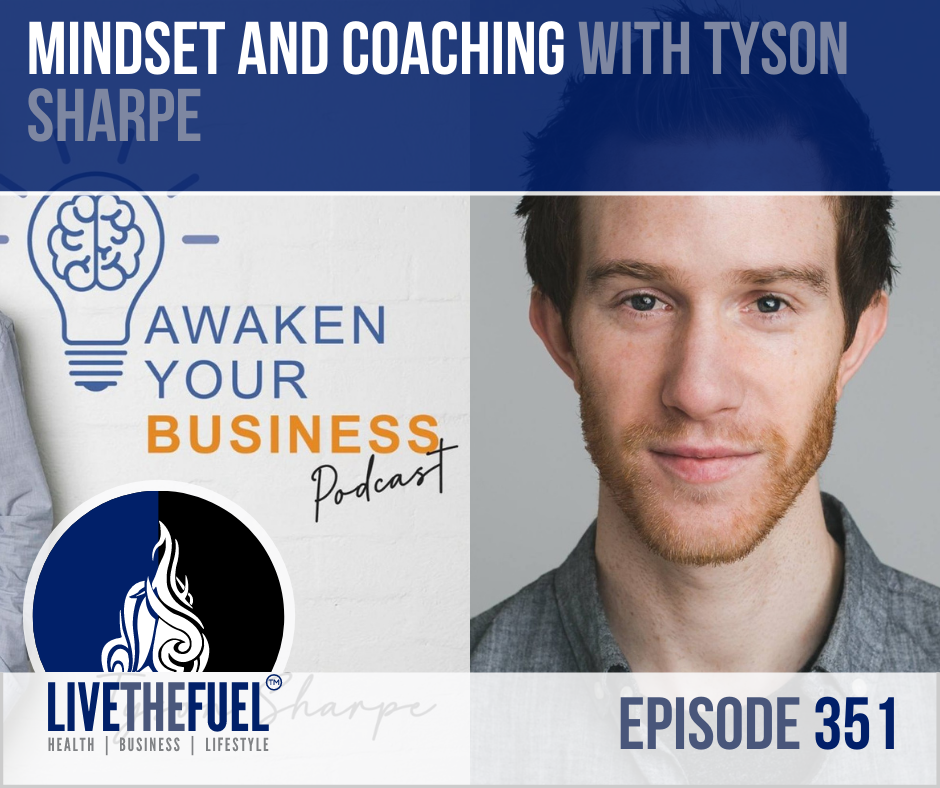 Awareness, Conciousness, Ego, and Mindset to Awaken Your Business:
As a collective, the world is starting to raise its level of consciousness and become more aware of our egoic mind.
You have probably noticed your ego when you believe achieving a successful online business will help you reach more joy, freedom, or at some level, feel 'enough'.
Tyson's mission is to channel this heightened consciousness into the world of business. Tyson has coached hundreds of online business owners helping them transcend their patterns of fear, doubt, and frustration so they can build a more conscious business as an extension of their personal awakening.
He believes that when you build a business from flow, creativity, and alignment, you can't NOT thrive, and you will create the difference in the world you are being pulled towards by your heart.
Top 3 Hot Point Takeaways:
Emotional and Mindset Growth
Moving Past EGO
Heighten Your Consciousness
Today's Resource Links from the Podcast:
Watch us on YouTube:
Timestamped Show Notes:
00:30 – Introduction
10:00 – Understanding your why, it seems like everyone who wants to go into online business has the outcome in mind. They seem to be striving for that outcome and just focused on all of the awards and rewards. That should be a byproduct of what's flowing out of you.
20:00 – My primary question flow around how massive I feel, feeling the energy of the audience, and asking what places are these? What feels like the most aligned message I can have? What do I feel from what people need right now? That's what flows through me and so my main focus is on adding value and how I may serve.
30:00 – Discussing peoples commitment to meditation. I don't think I've gone two hours, I think my cap has been about, on average 45 minutes to an hour. To be fair, it's not about the quantity, it is about the quality of what you're getting out of the experience. I don't think many people should do this. I don't think it's for everyone. I think what I'm doing is more of a self experiment rather than what I think people should be doing.
41:00 – That's the thing, the more scary it is to share, I think the more you need to share it. Especially if it feels like it's aiding in your expansion. If it feels like that, it will be a release to do that. I get on Facebook Lives in my group all the time, when I'm crying, I'll do a meditation, etc. I'll sit with everything that's coming up all while being live.
52:00 – I made a decision while we're going through all of this chaos in the world, I actually decided to do a daily podcast, I'm going to be doing that for the next month or two.
54:30 – Final Words
Our Final Words of the Show:
For me, what gets me out of bed and what makes me do this is for some reason, I just have the drive to heighten the level of consciousness for business owners. I think every single person that I've been able to coach, hundreds in the last couple years, every single challenge that they're stuck on, comes down to ego and it comes down to a lack of awareness and heightening your level of consciousness. This is the doorway for you having not only your next level of success but deeper levels of peace. So that's really my mission. That's why I named the podcast Awaken Your Business, because your business becomes a way you're the result of just expansive once you become awake. That focus on shifting your level of consciousness and and heightening your level of contribution that you want to make to the world is something that I think will help a lot of online business owners have just a huge level of success as a byproduct of who they are and who they really are deep down.
Action Steps:
Support our 501c-3 non-profit and visit http://fuelfoundations.org
Help us reach more people with 5 Star Reviews, visit iTunes and Submit a Review
Join our private Facebook community The FUEL UP Mindset