Make A Difference in a Cross-Cultural World with Tayo Rockson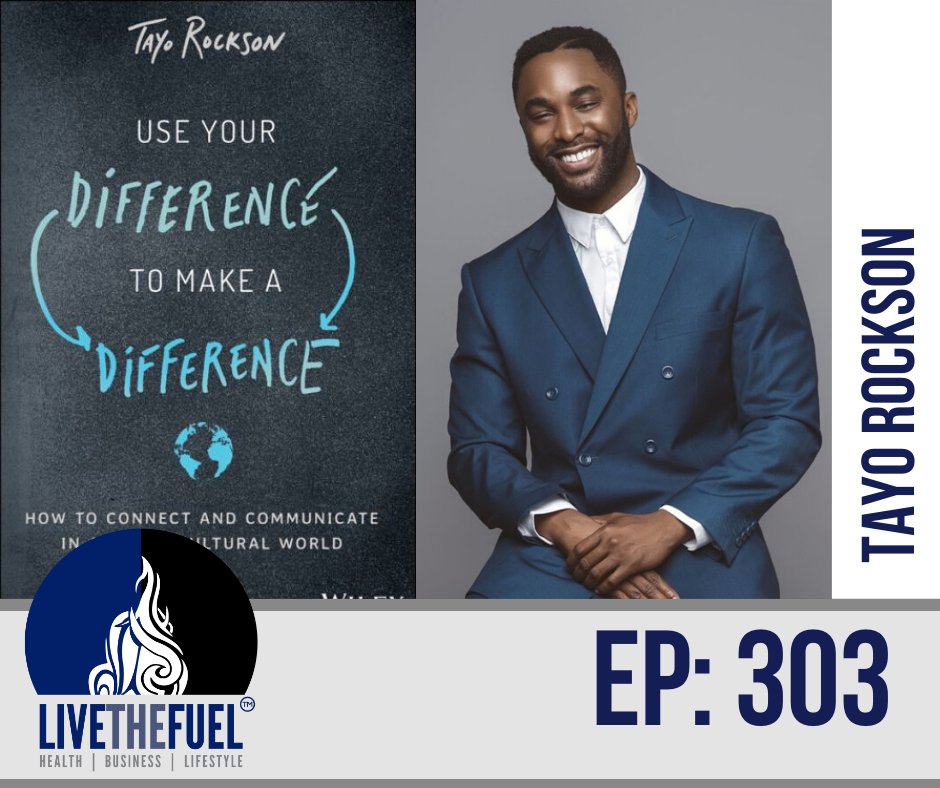 Use Your Difference to Make a difference:
Tayo Rockson has returned since his first episode 071. He and I catch up on his mission to improve the cross-cultural relations in our world today with his new book launch! We catch up on his talks, podcasts, his past TEDx public speaking achievement and now his first authored book release, "Use Your Difference To Make A Difference". Tayo is an inspiring podcaster, cultural keynote speaker, and diversity entrepreneur who is always ready to rock the mics with us!
Top 3 Hot Point Takeaways:
Embracing Differences.
Owning Your Difference.
Make A Difference.
Today's Resource Links from the Podcast:
Tayo's Website: https://tayorockson.com/ ,
@TayoRockson on Twitter: https://twitter.com/TayoRockson ,
@tayrocksonpage on Facebook: https://www.facebook.com/tayorocksonpage/ ,
@tayorockson on LinkedIn: https://www.linkedin.com/in/tayorockson/ ,
Tayo's Book on Amazon: https://amzn.to/36akSuK ,
Our Mentioned Influencers:
Super Joe Pardo
Keto Guido
Timestamped Show Notes:
00:30: Introduction
10:15: What are those moments where you're triggered positively and negatively knowing that it can actually help with your connection. It can inform you with how you tell it. Hey, look, this is just not as a situation or a good environment for me. I noticed that I do this and then you are the partner, or anyone you're talking to can say.
18:45: I say this all the time. In a world of nuance, we're governed by binary systems. So it's either this or that. What happens is people are either seen as trolls or politically correct.
30:20: If you don't have the ability to choose courage over comfort, we're going to be in a tricky place where we're not saying what we mean. We don't want to offend someone.
39:00: It happens on all ends of the spectrum. It's not when people bring that privilege, it's not to shame you at least I don't do it to shame anyone. It's more for the point that this is the reality for some people. It just happens.
47:25: Final Words
Our Final Words of the Show:
It's about getting to the point where everybody's growing together. That's one thing that I could wish for everybody, as soon as you can get out of that negative mindset and find a positive energy. We're still going to get beat up day in day out, let's be real. When you got that tribe around you, man, that energy that you get to hold each other accountable to and keep that positive growth on alignment. That's exciting!
Action Steps:
Support our 501c-3 non-profit and visit http://fuelfoundations.org
Help us reach more people with 5 Star Reviews, visit iTunes and Submit a Review
Join our private Facebook community The FUEL Tank – https://www.facebook.com/groups/TheFUELTank
Watch us on YouTube: