Live Rich Spread Wealth with Melissa Hughes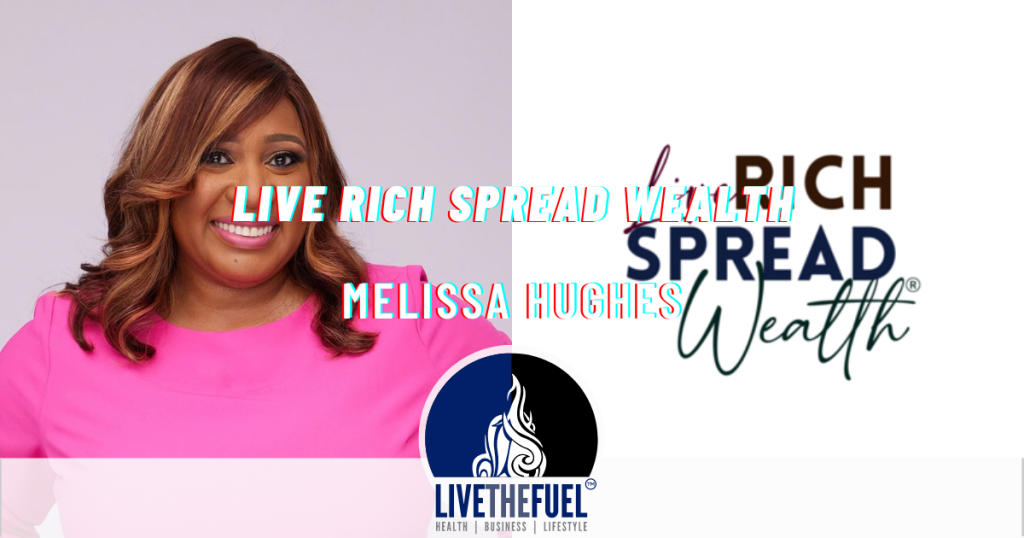 How To Live Rich And Spread Our Wealth For Success:
With us today is Melissa Hughes, founder of Live Rich, Spread Wealth—a business (and movement) that is all about helping people live richer lives as a result of becoming their best selves. Melissa is a best-selling author, speaker, and master business coach that became a self-made millionaire by the age of 31! Known as The Guru of Implementation®, Melissa's success, and that of her clients, is a result of her practical, proven systems for business and life success.
Today's Guest & Resource Links:
Timestamped Show Notes:
00:30 – Introduction
10:00 – I actually would take my clients on these international retreats. The reason that even started was because when I went to Bali for the first time, I don't share the same religion as the Balinese folks do, but I've never seen such grateful people. That gratitude is off the charts in Bali!
21:30 – I'm not all about the hustle, per se, because I like that steady flow, the steady as you go, open, solid, and then keep your pace up. I do like to do things with grace and ease. So that creates a mindset that I have to take on. Because if things are getting too much anxiety, I think there's always limitless possibilities. So I say what does it need to look like for me to do this with grace?
33:00 – I had a very successful life in corporate America. But one day I was at this really nice hotel, looking outside the window, and I was like, this can't be what life is all about. This can't be my forever after. I thought that the more bonuses, the more salary I get, was the more freedom I get.
41:50 – It is such a process. It's a mindset. It's a behavior that follows it, it's a commitment and dedication to creating those better habits. So it's all a process, it's all about that muscle, and giving yourself the grace to know that like, when I go to the gym, my first day, I'm not lifting 50 pounds. I'm not doing that, I can lift it, and I'm not going to go to the gym again.
50:50 – Final Words Shown Below…
Our Final Words of the Show:
I think the legacy that I'd like to leave behind is that first of all, everyone that's listening, you are so freakin important and you are a valuable person. Whether you have kids or not, you are influential, people are always watching all of us. Part of living rich is embracing all of who you are, the good, the bad, the quirky, your education, your experiences, and really being able to accept yourself and be unapologetic about the gift that you are to this world. From there, you can create so many things.
But I feel like sometimes you need to stop and say you know what, I am awesome. Create an awesomeness list for yourself. Create a list for yourself, that speaks on like, if you're a mom or your dad or your you graduated or, or you were a good friend of somebody, make a list of the things that you're proud of, that you've been able to do, no matter how big or small. When you're faced with something challenging, go back to that list. Because it will remind you that, look, you are really great in these things. These are the things that you're able to accomplish. If you can do that, you might not know how this ends up, but give yourself the courage and the space to be awesome again. So that's what I would say, to be able to embrace all of who you are because you matter that much. That's what it is to live a rich life and then build and create from there.
You Taking Positive Action:
Get my book on Amazon today! "So You Want To Be A Hotshot" – HotshotBook.com
Positive Reviews "DO" help grow books and free podcast shows, those review really do matter!
Did you submit your 5-Star Review on iTunes? – Submit a Review
Need a charity to believe in? Check out our 501c-3 non-profit! Visit – FuelFoundations.org
Need brand growth, sales strategy, marketing execution?! Visit – FuelUpMarketing.com