Flipping Healthcare On Its' Head with Pops Diabetes Care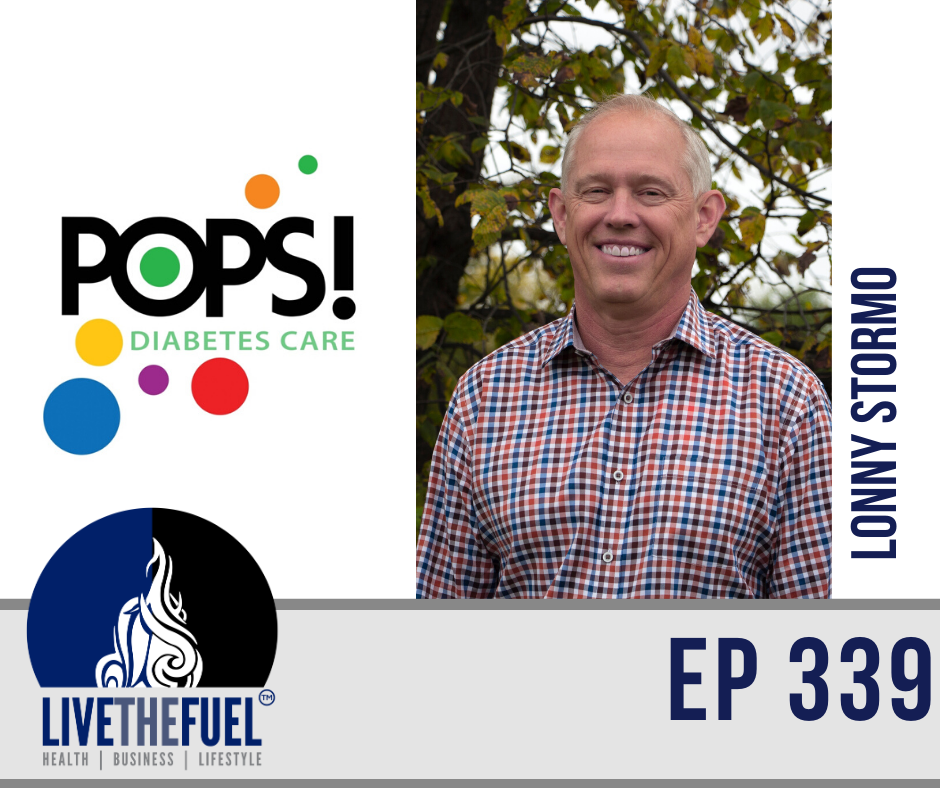 Impacting Diabetes and Patient Healthy Lifestyles:
Pops' CEO & co-founder, Lonny Stormo, has spent 34 years in the healthcare industry primarily at Medtronic, the largest medical device in the world. At Medtronic, he served in a large variety of roles including leading the Medtronic Therapy Delivery business. In the last four years, Lonny has successfully led the founding and growth of Pops, a leader in creating full virtual care, the next stage of healthcare. Lonny is passionate about consumer experience, changing healthcare to focus on benefiting individuals across the globe and serving as a leader of the most inspired teams. Lonny is on the local American Diabetes Association and Rotary International boards. He holds a BSEE degree from South Dakota School of Mines and Technology and an MBA from Arizona State University.
Quote: Do. Or do not. There is no try." ~ Yoda
Top 3 Hot Point Takeaways:
US Healthcare is a broken system and flipping it on its head.
AI Technology and App Impacts.
Improving Patient Lifestyles.
Today's Resource Links from the Podcast:
https://www.facebook.com/PopsDiabetes/
https://twitter.com/PopsDiabetes
https://www.instagram.com/popsdiabetescare/
https://www.linkedin.com/company/popsdiabetescare/
Our Mentioned Influencers:
Vinnie Tortorich, founder of the NSNG Lifestyle aka No Sugar No Grains. 
Watch us on YouTube:
Timestamped Show Notes:
00:30 – Introduction
10:00 – I think we all have the passion in terms of trying to say, you know, healthcare has got to be done differently. We keep having this public policy debate and all these other things. There's some reality to that. But what we saw the real passion around was, as I mentioned earlier, flipping healthcare on its head. Instead of saying, why do we have to have people take care of people as patients, and disempower them, when what we can do is use this technology to empower people to actually self-manage their own condition. I mean, that's what you see people wanting to do.
20:00 – So we think we are unique in that AI space. Absolutely. I won't be as bold as saying we're the only one because I'm sure there are some other apps out there. I've never heard of it. Yeah, but in terms of the people that we're talking to employers with and the competitors that are out there trying to do the same thing, we think we're very unique.
30:00 – You noted that you're a big runner at the beginning of the show. So you can be out there running your half marathons all you want if you're putting down those sugar-rich, sugary gooey squeeze packs of junk, that's not going to help either right? They're advertising them to all of the runners' magazines, it's not going to help somebody like you or anyone for that matter. I mean I don't recommend it, no. I mean, being active like that was important to me and it's still as important to me. It's why we have a solution like POPS to enable people to kind of continue to live their lives.
40:00 – I mean, staying focused on the chronic conditions, you know, 60% of us as Americans have a chronic condition and it costs 75% of the healthcare dollars. Chronic conditions to me are the perfect ones where we can, again, flip healthcare on its head and basically say we don't have to manage you. You can manage yourself, take care of yourself, own yourself. Only when you have a severe problem, when you have a complication or something, come in and get help from a physician. I mean, diabetes is a global crisis.
47:35 – Final Words
Our Final Words of the Show:
I would say that it's really all about the people and enabling people to be better, to live more complete lives, to live full lives. When we opened up our first door, we hung a blank picture frame up on the wall, and we said the first person's life we changed we're going to put their picture in that frame. That was actually from a clinical study of a 17-year-old who totally changed their blood sugar and lives a better life now, and we asked if we could put his picture in that frame. That's still what you see when you come into our front door. That's what it's all about, we want to enable people to own their lives and make better lives through that technology. To really become the symbolism of freedom in my mind.
Action Steps:
Support our 501c-3 non-profit and visit http://fuelfoundations.org
Help us reach more people with 5 Star Reviews, visit iTunes and Submit a Review
Join our private Facebook community The FUEL UP Mindset