Growth Through Speaking and Public Relations with Pam Perry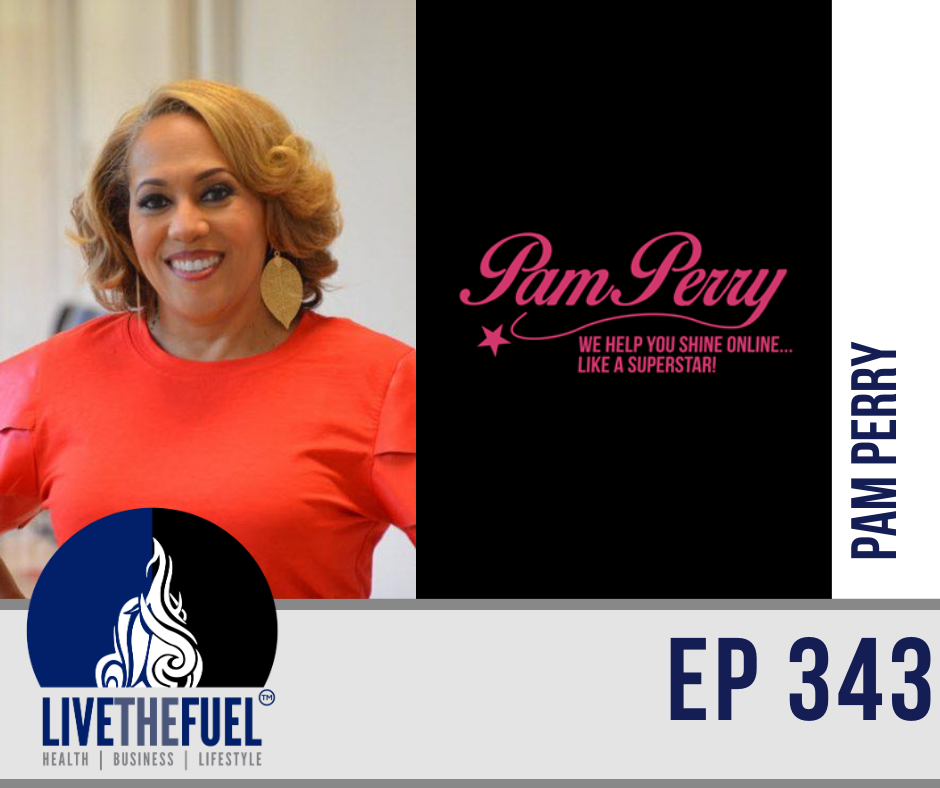 Gaining Value and Growth Through Public Speaking and Great PR:
Pam Perry is an award-winning communications professional. She teaches and mentors authors, speakers, and entrepreneurs on how to build a platform and attract major media and publishing contracts. She is also the publisher of SPEAKERS MAGAZINE and co-founder of Digital Business Acceleration.
After working with Pam, her clients have been featured on CNN, TBN, The Word Network, Radio One, Oprah Magazine, Tom Joyner Morning Show, Essence, Ebony, Black Enterprise, PBS – and many other major media outlets. Her clients have been offered major publishing contracts, and have created successful full-time careers as "authorpreneurs" earning six-figures.
QUOTE: Those That Show Up, Go Up!
She has been called by Publishers Weekly a "PR Guru" and featured in many major publications (including several covers), and on more than 100 radio and TV programs. She also has 20-year career expertise in marketing, public relations, and journalism in Detroit; including work with The Detroit Free Press, WNIC, The Edge with Jeffrey Miller, Radio One, Michigan Chronicle, WNIC, and TheHUB Detroit magazine.
Pam has worked with many nonprofit organizations, like the Charles H. Wright Museum of African American History and the Detroit Area Agency on Aging, developing their social media presence, online brand, and digital marketing programs. She is also the author of Synergy Energy: How to Use the Power of Partnerships to Market Your Book, Grow Your Business and Brand Your Ministry.
Known as the master of connecting the right people, for the right project, at the right time – Pam Perry PR works hard to help her clients brand (and get paid) like a superstar.
Top 3 Hot Point Takeaways:
Helping others get their message out through public speaking.
The power of GoFundMe and helping those in need.
Remaining authentic, true, and clear with your message.
Today's Resource Links from the Podcast:
DigitalBusinessAcceleration.com
Linkedin.com/in/pamperryprcoach
Twitter @pamperry
IG: @pam_perry
IG: @aginghealthy
IG: @speakersmagazine
Our Mentioned Influencers:
Dr. Andrea Blake – www.drandreablake.com
Watch us on YouTube:
Timestamped Show Notes:
00:30 – Introduction
10:30 – So it's like, I have a book, I want to tell my story. We can actually tell your story in a blog post or a book, but the book obviously has a spine, but it may not sell. Maybe you sell 200 books but you're blocked. Now your post we'll reach 5000. So what do you want to do? If they tell me I'd rather do a book than a blog post, then I know they're doing it for the fame because they want their name on the spine.
20:00 – I remember reading a book a long time ago and it said just put on some lipstick and you'll be fine.
31:10 – It's a brand, the red shield is a brand, the red Cadillac, a Christmas sign, that is all branding. So people who were in the marketing department help further that brand and then people give to that brand.
40:00 – I don't like people spamming my inbox. So let's tell a story instead. That's what sells, you tell and sell but don't blast me. I'm gonna delete you.
53:00 – For the listeners, they don't know that you have a cute little white puppy on your lap. What kind of breed is it again? A Maltese?
59:37 – Final Words
Our Final Words of the Show:
I always tell people, those that show up, go up, meaning, just show up in your life, show up at places when you're invited to different things to show up. Then bring your A-Game, bring your best self, show up to go up.
Don't just be in life where it's just participating but really be intentional about it. Where you are going and who you are meeting matters, if you genuinely liked someone, like, I genuinely like Scott, make sure that you make those personal connections. Social media and all of this technology make it really easy for people to hide. But if you're really real with people let people know that you like them that you appreciate them that, that you promote them, you share with them, and it just works.
Action Steps:
Support our 501c-3 non-profit and visit http://fuelfoundations.org
Help us reach more people with 5 Star Reviews, visit iTunes and Submit a Review
Join our private Facebook community The FUEL UP Mindset