#FUELUP Friday Communication Skills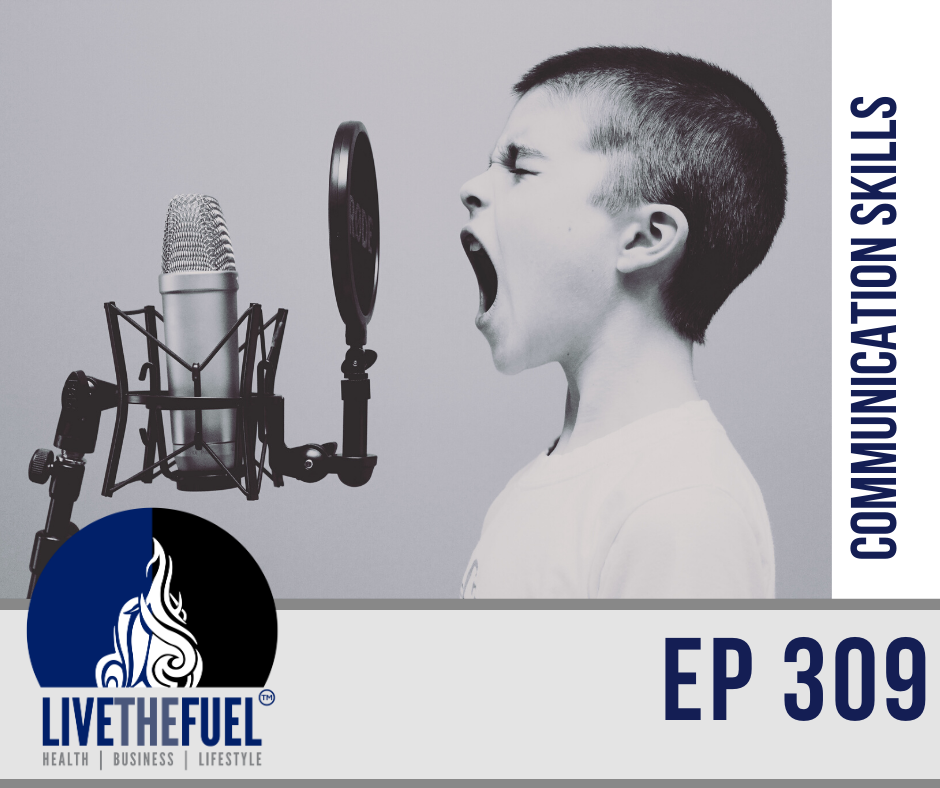 The Importance of Communication Skills, Verbal, Written, Electronic, and Otherwise:
On today's new #FUELUP Friday I share a brief New Years Eve daytime phone call that inspired an important reminder on positive communications. We reflect on the importance of great verbal, written, and electronic communication skills to help you succeed in business and in life. We also drop a fun and random slang term for rude people, known as Douche Nozzle's, ha!
Douche Nozzle = (vulgar, slang, derogatory) A rude, obnoxious, or contemptible person.
Top 3 Hot Point Takeaways:
Treat others as you wish to be treated.
Positive Verbal communication.
Proof your written and electronic communication.
BONUS: Don't forget to pause, take a deep breath.
Today's Resource Links from the Podcast:
https://en.wiktionary.org/wiki/douche_nozzle
https://www.urbandictionary.com/define.php?term=douche%20nozzle
Timestamped Show Notes:
00:30: Introduction
05:00: I've always worked through the local onsite land manager where we do trail building. Mostly we just try and keep the trails clear, you know, keep people happy. I'm a huge mountain biker, and I have no problem putting in some sweat equity. There are not many people who do this and I want to know that when I get down there, I could ride my bike and not have to worry about running into a blown down tree or storm damage. I bought all the toys, I got the chainsaws, I got the tools, I got the gear, so why not help out?!
10:00: Today's show is really about improving communication skills. So I decided that with #FUELUP Fridays, depending on where I'm at in my mental state. As you can tell, I might have been a little frustrated by that douche nozzle. I just don't respect people who don't respect me. You know, I truly believe in an age-old statement that you know you should do unto others, you know, and expect the same in return. Treat people like you want to be treated.
15:00: Take a little risk and let other people in. But so many of us have this wall up preventing this. Over three and a half years now going on four years of podcasting, I can actually thank this platform for helping drop that off and break those barriers down. That's why I want to kind of share this for today's FUEL UP Friday.
20:00: Now the book is coming. I tried to talk about too much because but I do it because I kicked myself in the ass and we are working on it later tonight. I gotta get the editing done.
28:00: Final Words
Our Final Words of the Show:
So our final words for today a summary of the importance of verbal communication, written communication, electronic communication. Don't forget to pause, take a deep breath, think about it, proofread it, and then move on.
Action Steps:
Support our 501c-3 non-profit and visit http://fuelfoundations.org
Help us reach more people with 5 Star Reviews, visit iTunes and Submit a Review
Join our private Facebook community The FUEL Tank, at https://www.facebook.com/groups/TheFUELTank/
Watch us on YouTube: