FUEL UP Saturday, Garage Podcast, Innovate, and Move Forward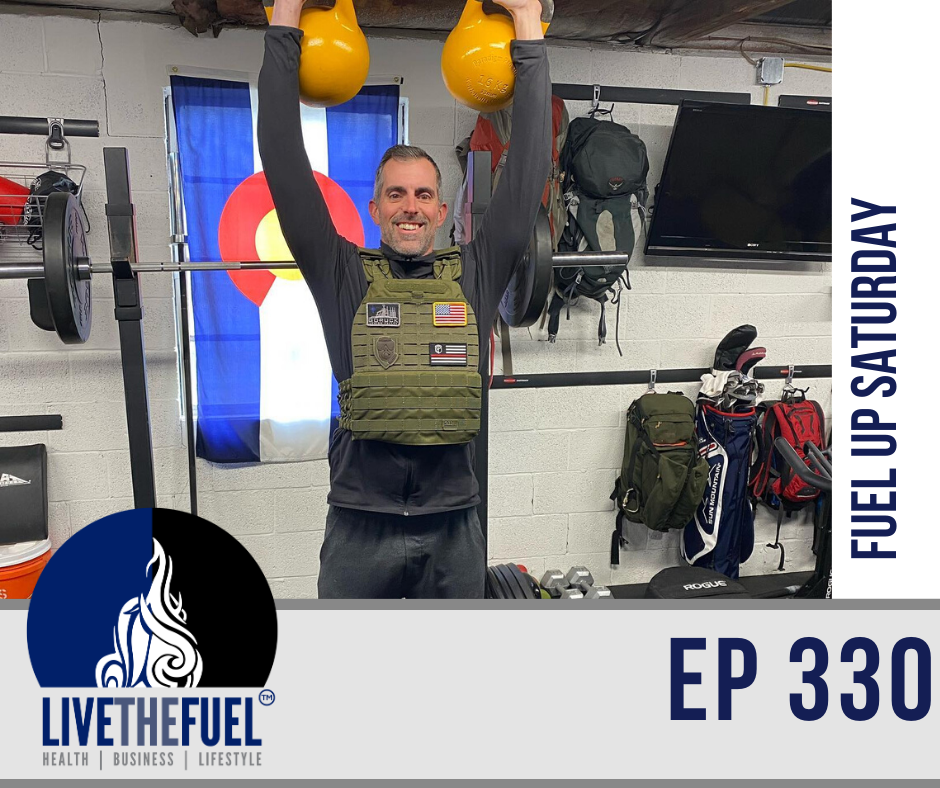 Garage Fitness, Learning DIY, Innovate, and Move Forward Together:
Today's FUEL UP Saturday Podcast is a special live recording from your host, Scott Mulvaney's This Old Garage Project.
Quote: "You can't solve a problem on the same level that it was created. You have to rise above it to the next level." –Albert Einstein
Top 3 Hot Point Takeaways:
Stop being paralyzed by fear.
Innovate to create future positive change.
Let's move forward together!
Today's Resource Links from the Podcast:
This podcast on Facebook: https://www.facebook.com/livethefuel/videos/823143781513016/
Innovate Quotes Online: https://www.success.com/10-inspiring-quotes-on-innovation/
Watch us on YouTube:
Timestamped Show Notes:
00:30 – Introduction
05:00 – This isn't a brag, it's a functionality statement, you have a choice to stay functional! We all have a choice to find purpose and function for your family, for your friends, and yes, even for your business and your professional life. So if you allow all this negative energy to come in, you're only hurting yourself.
09:00 – I'm hanging with you guys in my garage where I'm normally sweating, or teaching myself how to run new electrical or install radiant heaters or put my new workbench in or hang skis up. These aren't the reasons why I decided to record the show here in the garage. I didn't know how to do any of this. I mean, this is five years and I'm really proud of this.
10:00 – Learning how to install these Rubbermaid FastTrack systems, I need to buy stock in this frickin company guys. All my tools are hung on these FastTracks, all of our bikes right here behind me, there are the shelves over there, etc. So these are all things you guys need to not look at me as an example, look at yourself, what can we do now to teach ourselves new things, to become bigger and better than we were before. If you allow yourself to be paralyzed by fear, or by what's going to possibly happen in the world, you're not going to get anywhere.
13:40 – Final Words
Our Final Words of the Show:
I'll sum it all up, take positive action, and move forward. Stop holding yourselves back. Get innovative, get creative, and you too can create some positive change in this world. Because again, this pandemic will blow through and we're going to have a big problem with our economy. We need to recover and if you're not going to help do that, you're just gonna be in the way. I'm one of those people that's going to move forward and move people forward with me. We need to because this economy is going to be thrashed after all of this, so join me!
Action Steps:
Support our 501c-3 non-profit and visit http://fuelfoundations.org
Help us reach more people with 5 Star Reviews, visit iTunes and Submit a Review
Join our private Facebook community The FUEL UP Mindset