Franchising Mentorship with Kim Daly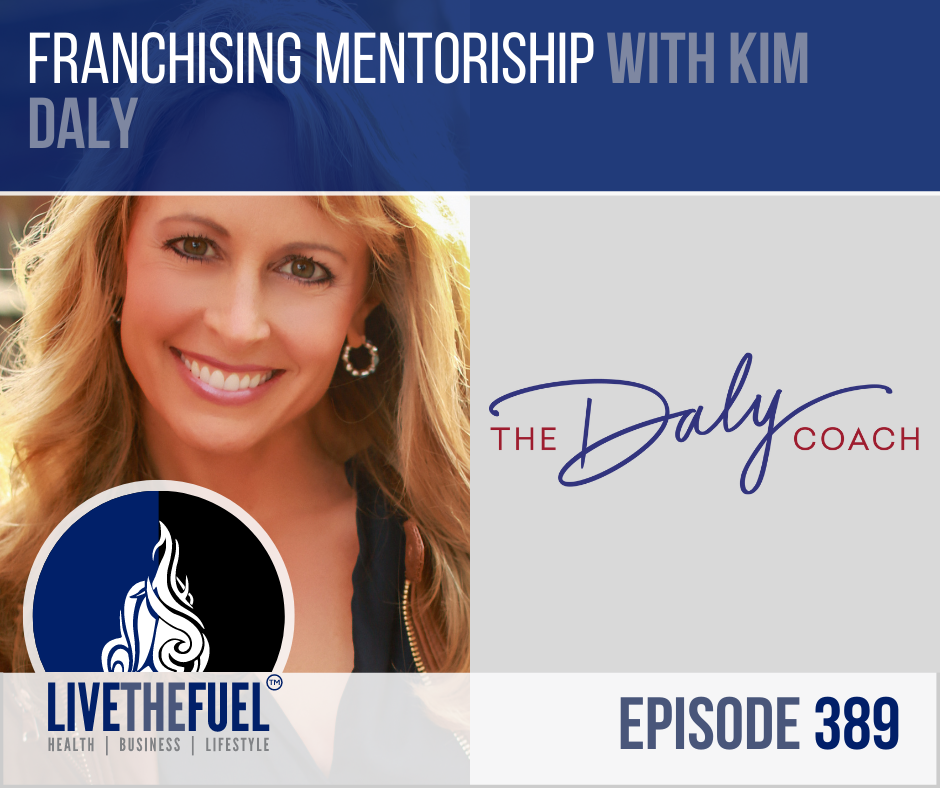 Gain the Coaching and Mentorship to be Successful in Business and in Life:
SPECIAL Timing Note: We originally recorded this episode in November 2021. Thank you in advance as we catch up on episode releases since our host, Scott Mulvaney, started returning from his time off to finish writing and self-publishing his inspirational first book, "So You Want To Be A Hotshot" on Amazon.
Kim Daly has spent the last 20 years helping people achieve financial freedom by enabling them to find the perfect franchise opportunities. Her skill for matching a client's background, interests, skills, finances and life goals to the ideal opportunity has made her one of the top franchise consultants in the
country. Today, we are here to pick her brain and gain some insight into what can seem like a daunting process – deciding on the perfect franchise to enable you to gain financial freedom.
Quote: Your Imagination is a preview of your life's coming attractions.
~ Walt Disney
Today's Guest & Resource Links:
Watch us on YouTube:
Timestamped Show Notes:
00:30 – Introduction
06:15 – I worked for three years for somebody, but I knew from day one that I wanted to be self-employed. So I was working inside a franchise company and I became like a very high paid salesperson very quickly, I figured out like, you know, relationship and you know, how to be you know, drive result because I was, again always into goals and, you know, discipline and self-motivation.
10:55 – Now, there's the book theory of running a business and then there's real world. The example I always give is, look, I can tell you what it's like to ride a bike, since you're a cyclist, right? I can tell you what you're going to do mechanically. But until you sit on a bike and feel what it feels like to balance a bike underneath you, you can't really understand what it feels like to ride a bike.
20:25 – I will first backup to say. If I stopped growing, how can I be one of America's top consultants? That's ridiculous. So yeah, I reached the pinnacle of what I do as a franchise consultant years ago, but my friends are like, no moss grows on your drink. So I'm gonna say I peaked at 40 and then I never dared take a chance or do anything different?! So no, what I did was, I wasn't able to then turn to mentors inside my industry. But I found mentors outside of my industry, I found people who were creating wealth, in ways different than what I was using, real estate syndication, using infinite banking policies, using storage, using real tangible assets, I found somebody that had personal net worth of $100 million.
30:00 – We all have the internal power to create that WHY for ourselves. That's what fuels every single thing. My WHY isn't money, my WHY is influence, my WHY is helping people I see. The satisfaction for me, isn't taking somebody from I have the dream to leave corporate America, or I have the dream to own a business. But I don't know how to make it come true and taking them through a one to two month process to where I'm happily marrying them off to their franchisor.
40:25 – In a lot of businesses, the franchisor doesn't want the investor to invest in the land up front, save your cash, put it into the business, make sure this is a business you're going to enjoy. Make sure you have enough cash flow to get the business up and positively, you know, cash flowing, and then maybe look to buy out your landlord over time. Automotive is like a great industry for that for people that ultimately want to own the real estate.
49:20 – Final Words Shown Below…
Our Final Words of the Show:
I would say Scott that freedom is the most honest state of the human being right. We were created for joy and joy is really only ever fully achieved when we feel free. Freedom comes with a price. Usually, in the context of owning a business. The price is courage. It's the courage to put yourself into the arena. But in a franchising situation, it doesn't require like pure guts, it requires you following the lead of other people, those who've already figured it out. I can be your guide to help find those people to find an organization where you believe that you can thrive. So it's not like getting into that airplane, getting to your cruising altitude, and then jumping out having never skydived before all by yourself. It's skydiving out of that airplane with somebody on your back who's done this hundreds of times, and who can help you carefully land where you're trying to go.
That's really going to sum it up. So for those people that are inspired by the idea to own your business, it's never going to be the right time. It's never going to feel 100%, like, oh my gosh, this is it, I gotta go do this. There's always going to be those doubts, those insecurities, those anxieties, but if you want the outcome, if you want the life that you truly own, where you can be accountable to you where you can wake up every day, feeling empowered by what you've created, and abundant because it's all yours and it's unlimited. You have to be willing to push through those first fears, and put yourself into the conversation and I'm here, I'd love to be your daily coach, my services are free, you will never pay me any money, so you have nothing to lose.
Positive Actions:
My New Book is LIVE! Go get "So You Want To Be A Hotshot"!
Please don't forget a positive book review after your purchase too. The Kindle and Paperback are up and the Audiobook book version for Audible is coming soon!
Help us reach more listeners with a 5-Star Review on iTunes and Submit a Review
Please consider supporting our 501c-3 non-profit and visit http://fuelfoundations.org
Join our private Facebook community The FUEL UP Mindset
Need brand growth?! Visit us at FuelUpMarketing.com