Flow and Neuroscience with Rian Dorris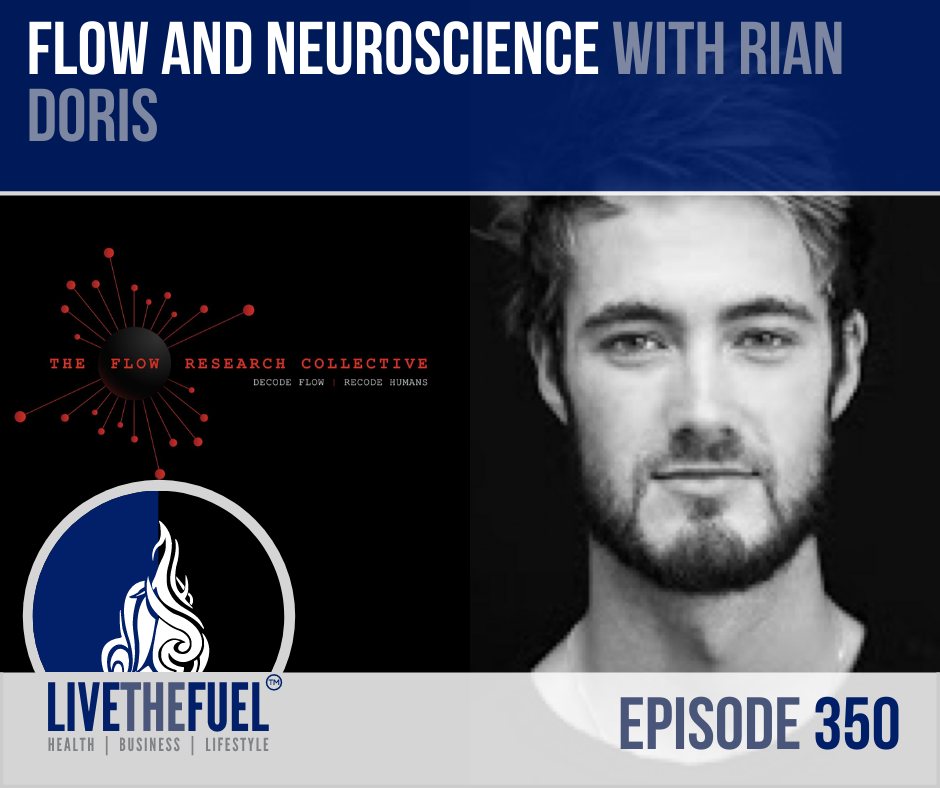 Today we dig in with Rian on the FLOW Research Collective and living a healthier lifestyle:
Co-Founder & COO Flow Research Collective. Applied Neuroscience at King's College London and B.A. Hons in Philosophy from Trinity College Dublin. Rian has lead research initiatives with Imperial College London, UCLA, and Deloitte. Rian likes surfing, fighting, and building things.
Quote: "The future is here, it's just not evenly distributed yet." — William Gibson
Top 3 Hot Point Takeaways:
Pending
Today's Resource Links from the Podcast:
Our Mentioned Influencers:
Trey Downes of Your Superior Self Podcast
Watch us on YouTube:
Timestamped Show Notes:
00:30 – Introduction
10:00 –
20:00 –
30:00 –
40:00 –
45:18 – Final Words
Our Final Words of the Show:
This is more relevant to the times we find ourselves in with respect to Corona and the adversity people are facing rather than our work directly, although there are interrelations between peak performance and flow and stoicism, I'm a huge fan of stoic philosophy it's incredible as Tim Ferriss calls an operating system for life and decision making. There's a quote that is potentially relevant to a lot of people right now, which is that what obstructs the path becomes the path that I've always found incredibly helpful to remember. Another way to put it is that Ryan Holiday uses as one of the titles of his books is the obstacles away. In other words, what it is that we're facing is the thing that we're supposed to be facing. So it's just a matter of learning how to perceive it as positively as possible and then do our absolute best in the face of it.
Action Steps:
Support our 501c-3 non-profit and visit http://fuelfoundations.org
Help us reach more people with 5 Star Reviews, visit iTunes and Submit a Review
Join our private Facebook community The FUEL UP Mindset