Local Businesses Working Together With Localverse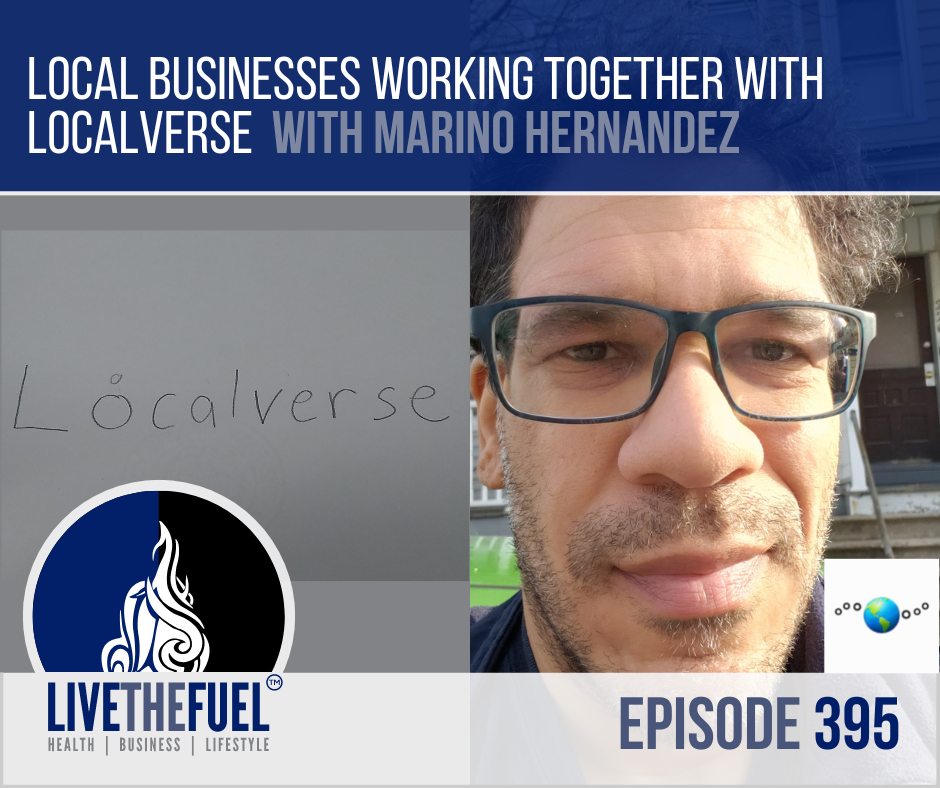 Introducing Localverse, Everyone Powerful:
You're invited to witness it all (and participate) as Localverse grows. It's an open collaboration with an open business model:
'Our vision is… everyoneᐝpowerful'
We create ideas and inventions, you make the profits. And kick back some so Localverse keeps going.
If you've realized how:
Everyday people and local businesses can solve the world's big problems, with the proper tools…
How with automation moving homeward, we can help to spark a local renaissance…
Then you're in good company. Be sure to contact Marino and let's start to grow the tribe for Localverse.
Quote: "Don't undertake a project unless it is manifestly important and nearly impossible" — Edwin H. Land
Marino is helping create Localverse, a company that aims for local business ownership to swarm the planet. Look around. Imagine that everything in sight is locally made, including all parts of the device you're listening to us on. And, better made. That's what Localverse aims for. Yet this is an open collaboration. It's about 'we'. Want in? Then contact Marino and let's start to grow the tribe for Localverse.
Today's Guest & Resource Links:
Watch us on YouTube:
Timestamped Show Notes:
00:30 – Introduction
14:00 – If I compare it to a local business, let's say they have they found a problem, it's making people sick, or it's harming people in some way. Maybe it's not even making them sick, but they know it could harm people. Let's say it will cost them five cents to deal with it and then they're like, okay, yeah, we got to get rid of this. We'll eat the five cents. So when you take a multinational company doing the same decision, now we're talking about those five cents adding up to millions, maybe even hundreds of millions dollars. Now that decision is much bigger and we've seen companies do this, well, you know, screw it, people may get sick, they could sue us, and we'll still make more profit than there anyway.
21:00 – People who see the vision and the mission and believe, that's why they join. When they start profiting, then other people are going to start joining it, because they're going to be looking at the way they've pulled out their hair, trying to figure stuff out and do business. It's a lot more smoother and that's not available when you're closed and isolated, working on your business alone.
31:45 – I believe there's a natural incentive, people like doing that, people love sharing information. But if there's an added incentive, if you become part of the profit, you'll like it, that'd be part of the platform. Everything is traced, all ideas, and all suggestions are traced to the people.
40:25 – In regards to mutual alignment, no political and religious discussions, because they do derail things. But you did bring up something important, I want to say that I'm thinking ahead on, we want Localverse to have a first major milestone goal, which is to help boost the world to a billion founders and owners and not just businesses. Whether it's a non-profit or whatever, the whole thing is local which is the lifeblood of the economy. I want people to understand why, I'm very obsessive compulsive about finding the mechanism of things, why do things work? It's important to envision how things are going to end up, I like to find real mechanisms that you could follow all the way to the end.
54:35 – Final Words Shown Below…
Our Final Words of the Show:
A lot of people are afraid of the error. I was too many years ago and it's like you know what, Scott? Sooner or later if you want to change your life, you got to start putting the reps in and you're gonna have a bad rep once in a while. It is what it is, so you go back to the drawing board, refocus work on your form, your technique, and then go at it again. Heck, go a different route, change directions, it's  about your habits of thinking.
Positive Actions:
My New Book is LIVE! Go get "So You Want To Be A Hotshot"!
Please don't forget a positive book review after your purchase too. The Kindle and Paperback are up and the Audiobook book version for Audible is coming soon!
Help us reach more listeners with a 5-Star Review on iTunes and Submit a Review
Please consider supporting our 501c-3 non-profit and visit http://fuelfoundations.org
Join our private Facebook community The FUEL UP Mindset
Need brand growth?! Visit us at FuelUpMarketing.com