Bromances, Speaking, & JavaScript in Amsterdam with Chuck Wood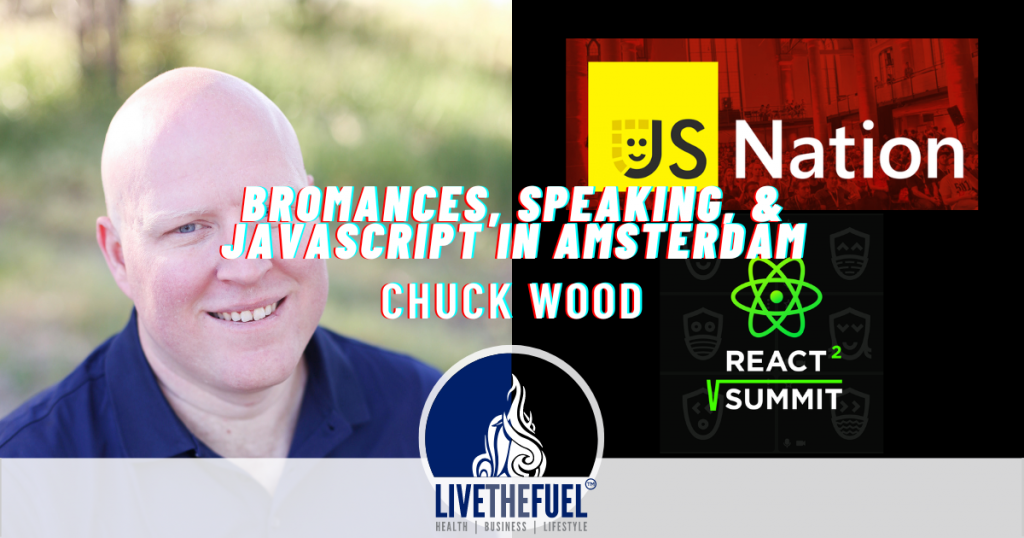 Attending vs Launching Conferences Best Practices:
Chuck aka Charles Max Wood returns. He is the host of several podcasts including JavaScript Jabber and Ruby Rogues all available at Devchat.tv. He's the author of "The MaxCoders Guide to Finding Your Dream Developer Job." He started podcasting in 2008. The podcasts he produces reach more than 80,000 developers every week. Chuck lives in Utah with his wife and 5 children.
Today's Guest & Resource Links:
Our Mentioned Influencers:
Watch us on YouTube:
Timestamped Show Notes:
00:30 – Introduction
14:55 – Once you've got all the pieces in place, getting all of the pieces in place along with the stories. I've been podcasting since 2008 and I have one of the largest JavaScript podcasts out there.
20:15 – JSNation.com So it's actually two conferences they're putting on two conferences back to back. One of them is JS Nation and the other one is React Summit conference.
23:50 – I'm going to put on a summit. It's gonna be free to attend, you can pay for the videos. You don't even have to have everything figured out. You just have to have a date and a website that you can send people to. I'm gonna be nailing that down before I go, or I might do some of it on the airplane. When I bring people on to do the interviews and stuff, some of them are going to be people that I'm going to have speak at the summit.
33:35 – Final Words Shown Below…
Our Final Words of the Show:
I finished 75 hard again. Next up, there's a triathlon, it's up north of Salt Lake. It's a sprint distance. You run on Antelope Island, which is an island in the Great Salt Lake. Then the bike and swim of course, it's a sprint distance. So yeah, that's what I'm aiming for and it's in September.
You Taking Positive Action:
Get my book on Amazon today! "So You Want To Be A Hotshot" – HotshotBook.com
Positive Reviews "DO" help grow books and free podcast shows, those review really do matter!
Did you submit your 5-Star Review on iTunes? – Submit a Review
Need a charity to believe in? Check out our 501c-3 non-profit! Visit – FuelFoundations.org
Need brand growth, sales strategy, marketing execution?! Visit – FuelUpMarketing.com