BLUblox, Blue Light, and Aussie Health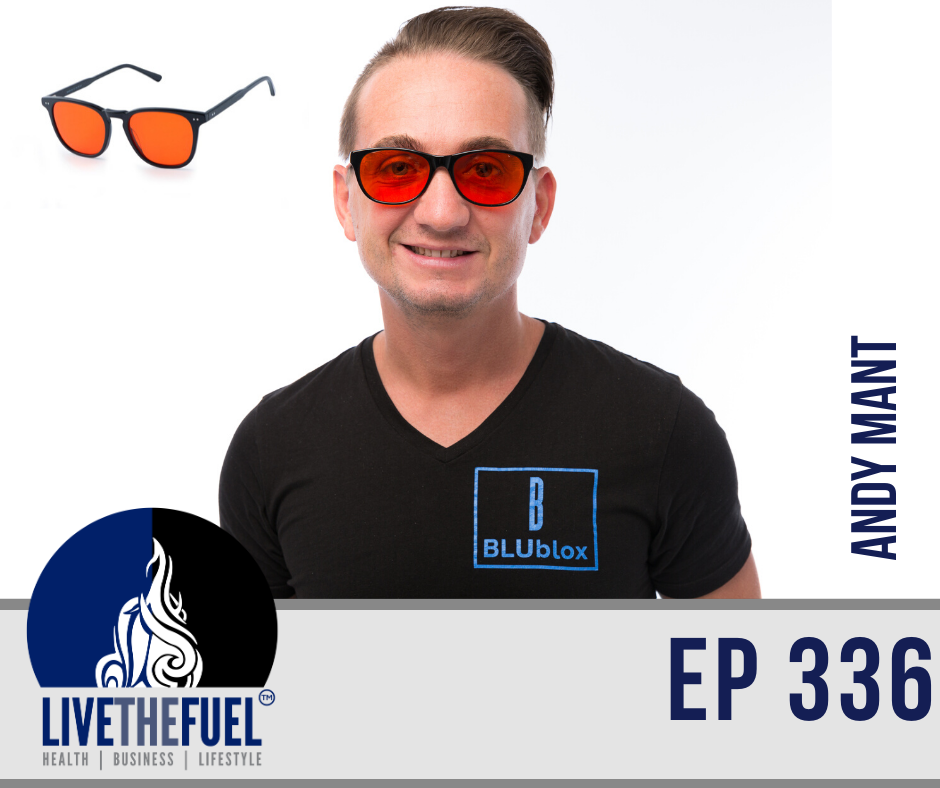 Sleep Health, Eye Health, Infertility, Fatigue, and Blue Light Blockers with Andy Mant:
In 2011, Andy began gaining a lot of weight, struggling with chronic fatigue, and always lacking energy. Traditional dietary approaches only worked to a certain degree. After stumbling across light and its relation to the body, Andy has since become a leading figure in managing light to improve health and wellbeing. Today, he is busy educating others on the science behind how light affects our diet, hormones, sleep, and even fertility, what we can do to take control and ultimately attain optimal wellness and health.
Top 3 Hot Point Takeaways:
Put your health first.
Ways to fight chronic fatigue.
Blue light's negative impacts, along with green light.
Today's Resource Links from the Podcast:
https://www.facebook.com/BLUblox/
IG: @blubloxofficial
Our Mentioned Influencers:
Mito-Hacker Dr. Jack Kruse – https://jackkruse.com/
Watch us on YouTube:
Timestamped Show Notes:
00:30 – Introduction
10:00 – So let me just think about sleep critically and so I dived into the literature and just found a lot of studies out there that show that specific frequencies of light after dark was messing up our sleep. A lot of the blue light frequencies are the focus but also the green light as well.
20:00 – If someone sat in an office and there's artificial light on, you can't just put an app on. LED lights or progressive lights that are in your office are quite damaging. You have to take the appropriate action and wear blue light protection over your eyes as well in the office space. A lot of people want to wear yellow lenses in offices, but some companies don't allow it. They think they are sunglasses and advise that you can't wear those. They have no right though to determine your eye health. They're not sunglasses, so push back.
30:00 – Ultimately, artificial light, light after dark aka after sunset is an inevitable thing these days. People don't want to just come home and sit around the campfire and talk to people. They want to watch the tele aka television or they might want to work on their laptops. Blue and green light are affecting us all these days and many people just say, well, I've got apps on my smartphones and all that.
40:00 – So then what we did was we took 450 and we eliminated everything below it. So 100% is from 400 to 450, we completely eradicated that, and then we left 450 to 495 of the blue spectrum pretty much intact. So these are daytime glasses
50:00 – I'm one of these guys that when I make a decision, I'm all in. I'm committed and I know that there are people out here hearing and watching this that aren't wired that way. But I have to remind people too that you can become wired that way you can get there tomorrow. It just starts by committing to make a decision.
01:01:11 – Final Words
Our Final Words of the Show:
I guess the final word for me is that we're an education brand first and that we just so happen to sell some products that can help with that education. We want people to not just rush out and buy glasses from anyone. We want people to research the science, have a look at the studies, have a look at the blogs that I'm writing, listen to the podcasts I've been on. Then make your own decisions as to whether you feel you need these glasses or what glasses you need.
I don't want BLUblox to feel like it's in the industry, at the moment, as a company that's just selling blue light glasses. I want to come across as this empowering sort of organization that educates people and actually has passion behind its' products and its not just run by an entrepreneur trying to make a quick buck. I'm someone that wants to help and give back to those not just in need but those who have the ability to help themselves by listening and thinking critically about certain aspects of life and in this instance, obviously that starts with light.
Action Steps:
Support our 501c-3 non-profit and visit http://fuelfoundations.org
Help us reach more people with 5 Star Reviews, visit iTunes and Submit a Review
Join our private Facebook community The FUEL UP Mindset