Blockchain Marketing and the Cryptopreneurs Club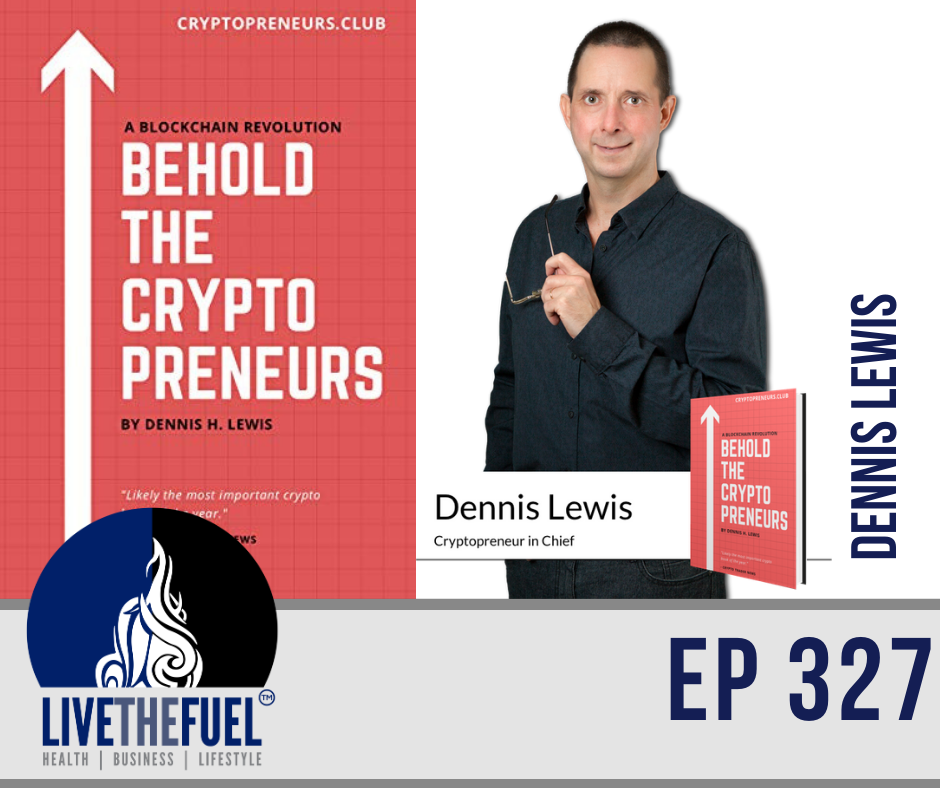 Cryptocurrencies, Blockchain, and Cryptopreneurs with Dennis Lewis:
Dennis is a seasoned digital storyteller and blockchain marketing specialist with a proven track record in both Europe and the United States. He has successfully lead to market and exited multiple startup companies, and prides himself on his ability to make complex projects easy to understand and relatable. In a marketing landscape increasingly obsessed with shiny objects and overly complicated sales funnels, Dennis still believes that the key to any successful marketing campaign is the words on the page.
Dennis brings to the table a real-world, from-the-trenches vision of what's holding back the blockchain industry. He's lived these problems in his own skin and seen from the inside what's killed too many promising projects. Instead of a white-gloved pitch deck vision, he brings to the table a scrappy, call-it-like-it-is outlook.
Top 3 Hot Point Takeaways:
Understanding Your Risk
Blockchain vs Cryptocurrency
Entrepreneurs vs Cryptopreneurs
Today's Resource Links from the Podcast:
Behold the Cryptopreneurs Book on Amazon – https://amzn.to/3aPeMmh
Website – http://icosuccess.com
Website – http://cryptotradernews.com
Website – Cryptopreneurs Club – https://cryptopreneurs.club/
Website – https://greenlight.digital/
LinkedIn – https://linkedin.com/in/dennishlewis
Twitter  – @dennishlewis
Facebook – @dennislewis
Instagram: @dennishlewis 
Watch us on YouTube:
Timestamped Show Notes:
00:30 – Introduction
05:00 – The whole blockchain industry cryptocurrency industry has its quirky place to be around. There's a, it has this strange sort of anarchist dystopian vibe to it. There's a kind of a mix of communism and libertarianism all thrown into one. somebody tried to tell me it was all socialists. I'm like, okay, let's throw it all in there. Let's shake it up and make a mess.
10:00 – What's working? What's sustainable? So that's a great question and there's probably nobody's got the crystal ball. The most famous is Bitcoin. Next one is Ethereum. But 10 years from now, who the heck knows? Nobody really knows.
20:00 – Henry Henry Ford didn't know squat about blockchain or cryptocurrency. He knew he had great knowledge on assembly line creation. But he didn't invent the car. No, he didn't build the best cars in the world at the time either. What he did do was built a vision. He built something that everybody could move around the world with cars. He built a business that was able to take that vision and deliver cars that anybody could use.
30:00 – How risk-averse are you? So, since we're talking about that, and obviously since the target audience of the show is Gen-X to Millennials and Z's, do you feel that crypto-partnership and blockchain is at a younger generational game?
40:00 – My thoughts are that you're totally correct and most likely you've got to crash and burn. You know, I, when I talk to people, if they haven't crashed the business into oblivion, they're probably not really an entrepreneur yet. They may be lucky. They may have had a really fortunate series of events and they've made a bunch of money along the way.
47:00 – Final Words
Our Final Words of the Show:
For the last 20 years, I've put on all my emails, I send out the same three words at the end. Those three words are, LISTEN, THINK, and DO. If you put them in that order, you probably won't go too far off of where you want to go.
The first one is thanks to my grandmother who taught me when I was a little boy who loved to talk all the time and would never shut up. She sat me down one day and she said, Dennis, she took out a mirror and she said, look in that mirror, I looked in the mirror, and she said, what do you see? That's me, Grandma, and I'm in the mirror. It's my reflection. She said, well, how many mouths do you see in that mirror? I said, well, there's one mouth. She said, how many ears do you see? I said, well, there's two ears. She said God made you that way on purpose.
Action Steps:
Support our 501c-3 non-profit and visit http://fuelfoundations.org
Help us reach more people with 5 Star Reviews, visit iTunes and Submit a Review
Join our private Facebook community The FUEL Tank, at https://www.facebook.com/groups/TheFUELTank/