296: Stop Hiding and Stop Lying for Fearless Wealth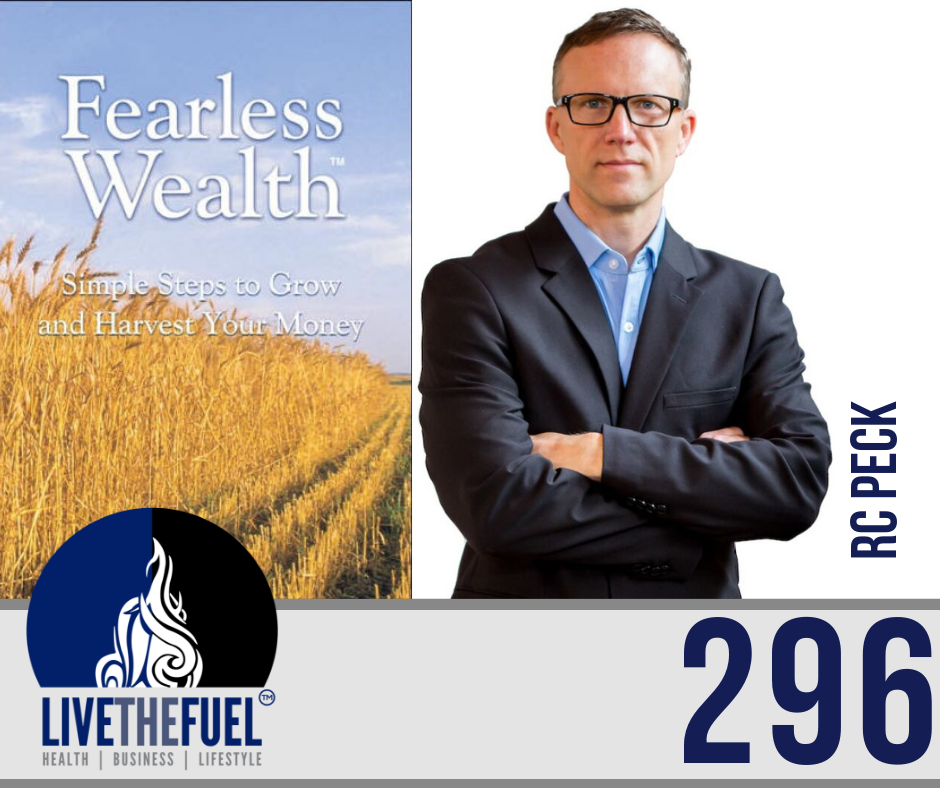 Live with Fearless Wealth on today's podcast with RC Peck:
RC Peck, CFP sits at the intersection of money and human behavior. For over 20 years he's helped people hear what their money is trying to tell them. His struggle with dyslexia, watching his parents' life savings get embezzled, and his background in NeuroLinguistic Programming (NLP), taught him to question the obvious.
Quote: Men lead lives of quiet desperation and go to the grave with the song in their head." ~ Thoreau
He now uses his ability to see what others can't see which brings clarity and insight to a world that is often described as confusing and overwhelming. His message is clear. Listen to your money. It's trying to tell you how to get the life you want.
Top 3 Hot Points:
Stop Hiding/Stop Lying
Perfection can crush you
Get yourself to an image
Stop Hiding and Stop Lying to yourself, find #Fearless #Wealth @FearlessWealth
On This Episode You Will Hear:
Final Words:
Get to an image, get to a picture, if you can't get to a picture of it, you are not allowed to buy it. If you can't go to Yahoo Finance or stock charts and pull up an image of it, that's three years in length, you are not allowed to buy it, unless you're worth over a billion dollars. There's just no account black-box investing, you're not allowed to go into a restaurant, you're not allowed to buy a bamboo forest in Malaysia.
You need to see a price chart by a third party company that shows you an image with the bus either going north out of town or heading south. You're only allowed to buy buses that are already heading north. Stick with the concept that your brain wants an image. When you don't give your brain an image, it will make one up. All things being equal, it is not going to allow you to die. So it assumes what you're looking at is going to kill you and it's going to act that way. That's a bad way to go into growing money.
Resources:
Watch On YouTube:
Action Steps:
The post 296: Stop Hiding and Stop Lying for Fearless Wealth appeared first on LIVETHEFUEL.