292: Go For No Inspired Rejection Mission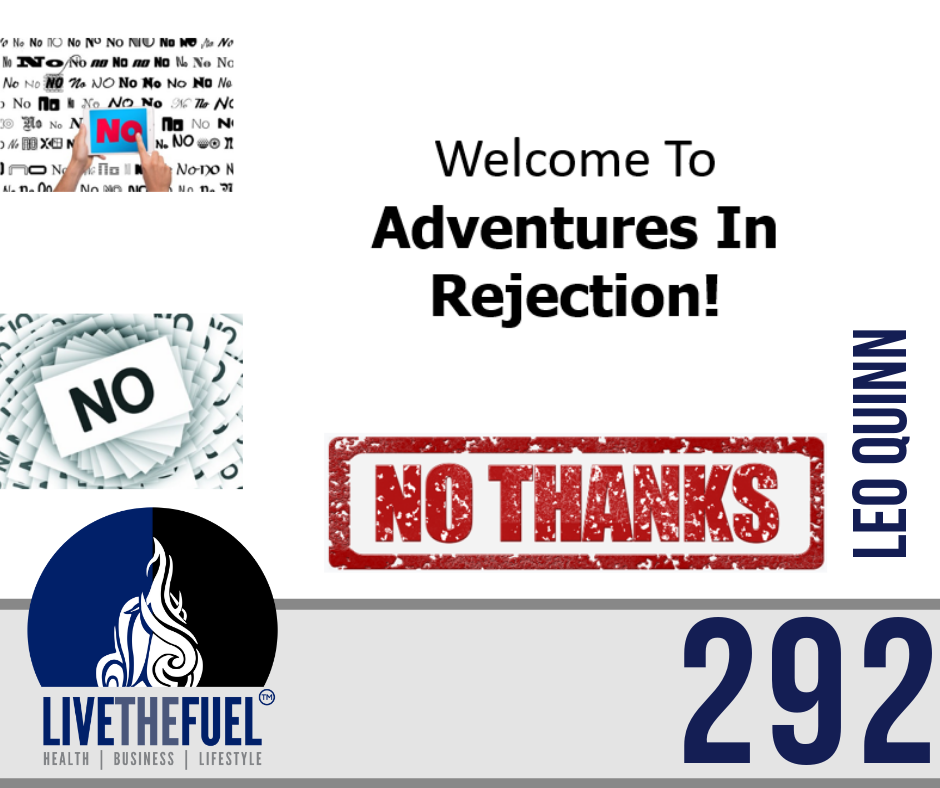 Embrace the adventures of rejection in business and in life:
Leo Quinn is a (former cowardly) marketing consultant from Upstate NY who decided in the Summer of 2019 to overcome his fear and seek massive rejection, inspired by the book "Go For No", co-authored by former podcast guest, Andrea Waltz. At the time of this recording, he's heard NO 536 times on his way to A Summer of A Thousand NOs. You can see where he is today at AdventuresInRejection.com
Quote: "I can achieve EVERY goal and reach EVERY dream by simply hearing NO more often." – Andrea Waltz
Top 3 Hot Points:
Go For No
Embracing Rejection for Success
Carnivore Diet
On This Episode You Will Hear:
Final Words:
Don't, don't speak for someone. Let them give you the NO. As an example, I was listening to a podcast, the podcaster and his guests were talking about the sorry state of cold emails. How they hate it, they get a ton of it, and they can't stand it. If I had heard that before I'd sent that guy a cold email, I probably would have said, hey, he's not gonna have me on. But I was on his podcast as a result of a cold email. So don't accept the NO, don't give somebody a NO, let them give it to you, or give them the chance to give you the NO.
The final thing I'll leave with is all the research I've done. I've never found a story of someone who took on a legitimate rejection challenge and had a poor result. So take on the rejection challenge, whatever it is in your business 100 rejections, 1000, 10,000, do it, stick with it, and I bet you're gonna have a positive result by the end.
Influencers Mentioned:
Resources:
Watch On YouTube:
Action Steps:
The post 292: Go For No Inspired Rejection Mission appeared first on LIVETHEFUEL.