265: Toxic Relationships and Family Members Psychology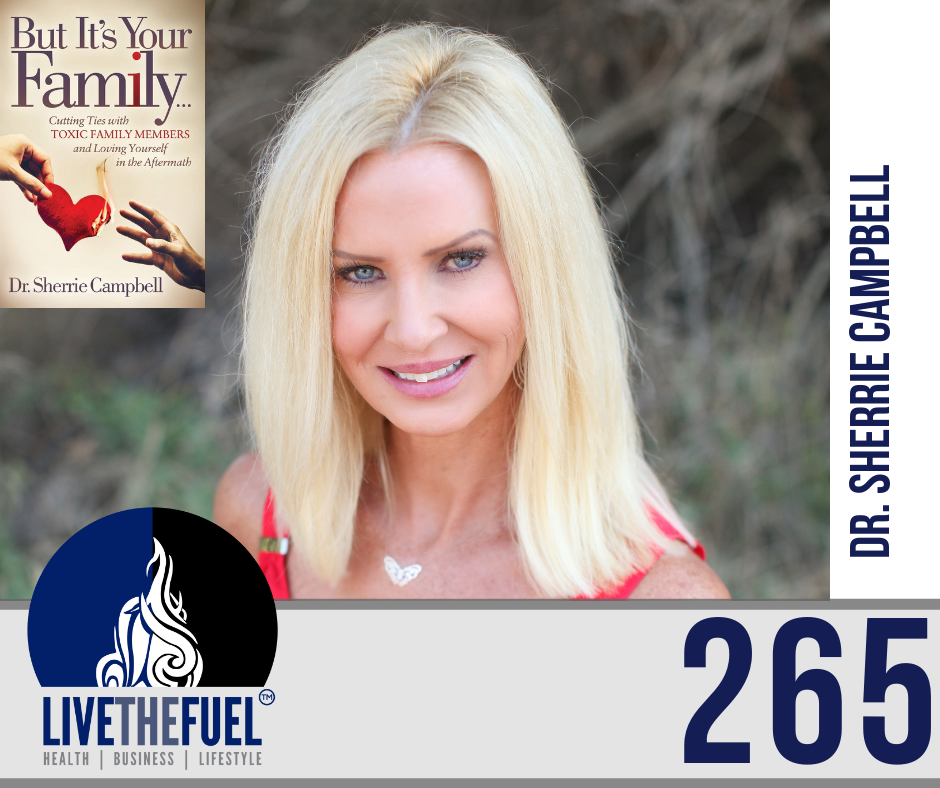 The Truth Behind Toxic Relationships and Your Own Toxic Family with Dr. Sherrie Campbell:
Today's guest is Dr. Sherrie Campbell, a licensed psychologist, inspiring author, and nationally recognized expert who's featured regularly on TV and radio, as well as Daily Mail, Huffington Post, and Entrepreneur.
Quote: What doesn't kill you makes you stronger.
Dr. Campbell is here today to share her expertise from nearly two decades of clinical training and practice to help each of you break free of the limiting beliefs that may be holding you back, and rise up to live the life you were born to live.
Top 3 Hot Points:
Health Communications
Toxicity Awareness
Disowning Unhealthy Family
[spp-tweet tweet="Loving Yourself Is Not Easy, You Have To Grind! @Dr_Sherrie "]
Resources:
Final Words:
If you love yourself, your life is going to shift and you loving yourself sounds really super easy. It's really not, you have to grind. You know, you've really got to know yourself to love yourself. And you really can't love someone else. Unless you love you any way you'd be giving some sort of a famed love but it's okay to set boundaries. You know, boundaries are not to hurt or to harm others. It's just to keep the good and get the bad out.
On This Episode You Will Hear:
Action Steps:
Watch On YouTube:
Follow on Instagram: