253: Add A Bet, Pavlok, Habits Coaching for Entrepreneurs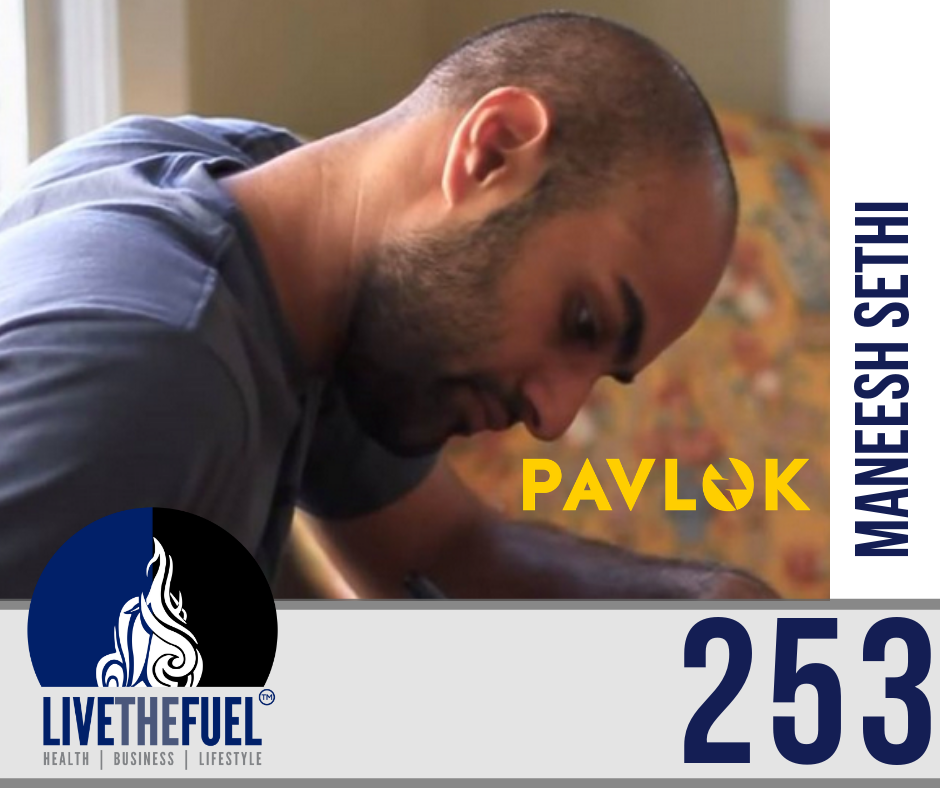 Improve Your Habits, Level Up Your Coaching, and Add A Bet with Pavlok Founder and Author, Maneesh Sethi:
Maneesh Sethi is the founder of Pavlok — the wearable device that uses electric shock to help you break bad habits. Plagued by attention and focus issues his entire life, Maneesh decided to invent a technology to help him regain control — and break the bad habits that held him back. Maneesh and Pavlok have been featured on the Colbert Report, Late Night with Jimmy Fallon, Good Morning America and more. Maneesh also was the founder of Hack the System, where he showed the world how to write NYTimes Bestselling books, become a famous DJ in Berlin, start an NGO in India, travel first class for free, and more. Find out more at Pavlok.com/
"You are what you do, excellence, therefore, is not an action but a habit" ~ Aristotle
[spp-tweet tweet="Need To Improve A Habit For Success? Need Coaching Support? You Too Can LIVETHEFUEL! @pavlok "]
Top 3 Hot Points:
Break Your Bad Habits.
Train New Good Habits.
Add A Bet!
Final Words:
The secret is to add non-shareable accountability and a negative reinforcer in order to complete the massive shift in your behavior. It really only takes a day. It only took me a second once I made the most powerful bet I ever made which was my assistant Caleb.
I made a bet that before I went to bed I would write down three things I would do tomorrow and that the bet would auto recur forever. Once I made that one bet, my life has completely changed.
I'm not saying you should start off with a humongous bet, there is power in auto-recurring and we can talk about that another time. There is so much power of just a small bet with a friend, PLEASE if you're listening to this, do it try it out. Then, shoot me, Maneesh, an email with exactly what happened and I'll do a giveaway! (Maneesh's email is maneesh@pavlok.com)
Resources:
Influencers Mentioned:
On This Episode You Will Hear:
Action Steps:
Watch On YouTube:
Follow on Instagram: