252: Bodybuilding, LCHF, and Transforming Your Life At Any Age!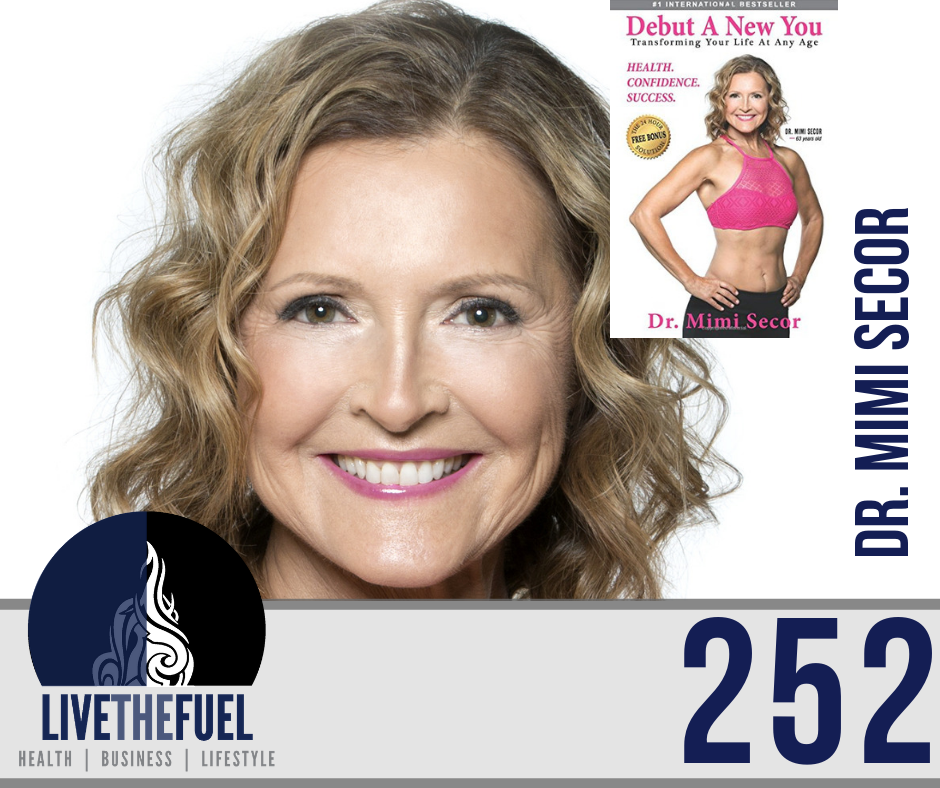 Bodybuilding Success, Transforming Your Life At Any Age, LCHF, and much more on this Health Podcast with Dr. Mimi Secor:
Dr. Mimi Secor, Nurse Practitioner – is a National Speaker/ Educator/Entrepreneur, a #1 International Best-selling Author, and a Health and Fitness Advocate. She has worked for 42 years as a Family Nurse Practitioner specializing in Women's Health and more recently Health and Fitness. Mimi is Senior Faculty with Advanced Practice Education Associates (APEA), Lafayette, LA.
On Nov 3, 2018, she was inducted as a "Fellow" in the prestigious American Academy of Nursing. She has received several awards including the Lifetime Achievement Award from the Massachusetts Coalition of NPs (MCNP) for her contributions to the NP profession.
In 2015, at the age of 61, Dr. Secor earned her Doctorate in Nursing Practice (DNP) degree from Rocky Mountain University of Health Professions in Provo, Utah. The following year, in 2016, she was in her 1st bodybuilding competition, making her "Debut at Age 62" and in July 2018 she placed 2nd in her fourth competition.
Quote: "Its never too late to transform your life!" ~ Dr. Mimi Secor
She has also published extensively, including her NEW #1 International Best-Selling book, "Debut a New You: Transforming Your Life at Any Age". Her NEW Updated 2018 (4th edition) co-authored textbook, Advanced Health Assessment of Women; Skills and Procedures, is now available as is her NEW Updated 2018 (2nd edition) co-authored textbook, Fast Facts About the Gynecologic Exam for Nurse Practitioners, PAs and Midwives- both by Springer Publishing.
Dr. Mimi Secor is in business with her daughter (a Pro Body Builder, and trainer), as "CoachKatandDrMimi.com" and their passion is helping busy, stressed out, unhealthy NPs become Healthy and Fit, so they can feel better, have more confidence and be more successful. They offer a variety of online programs, courses, and services.
[spp-tweet tweet="Pro Body Builder, Doctor, and Transforming Your Life! You Too Can LIVETHEFUEL! @MimiSecor "]
Top 3 Hot Points:
Weightlifting is for all ages, especially over 50-60 years of age.
Supporting LCHF, low carb, high fat, high protein for optimal health.
Stop comparing yourself to everybody else.
Final Words:
I think the all-encompassing message is never to give up on yourself, dig deep, be committed, and go find help from where Healthy People get help. That's why we're so excited about the online programs that we offer. Especially if you're older, don't give up on yourself.
That's why the title of my book is "Debut A New You, Transforming Your Life At Any Age". If you're really committed to making the change, we can help you but you got to be really committed to making a change. Have yourself ready and raring to go and then bust up those excuses.
Resources:
Influencers Mentioned:
On This Episode You Will Hear:
Action Steps:
Watch On YouTube:
Follow on Instagram: