245: Influencer Growth and Podcasting with Interview Valet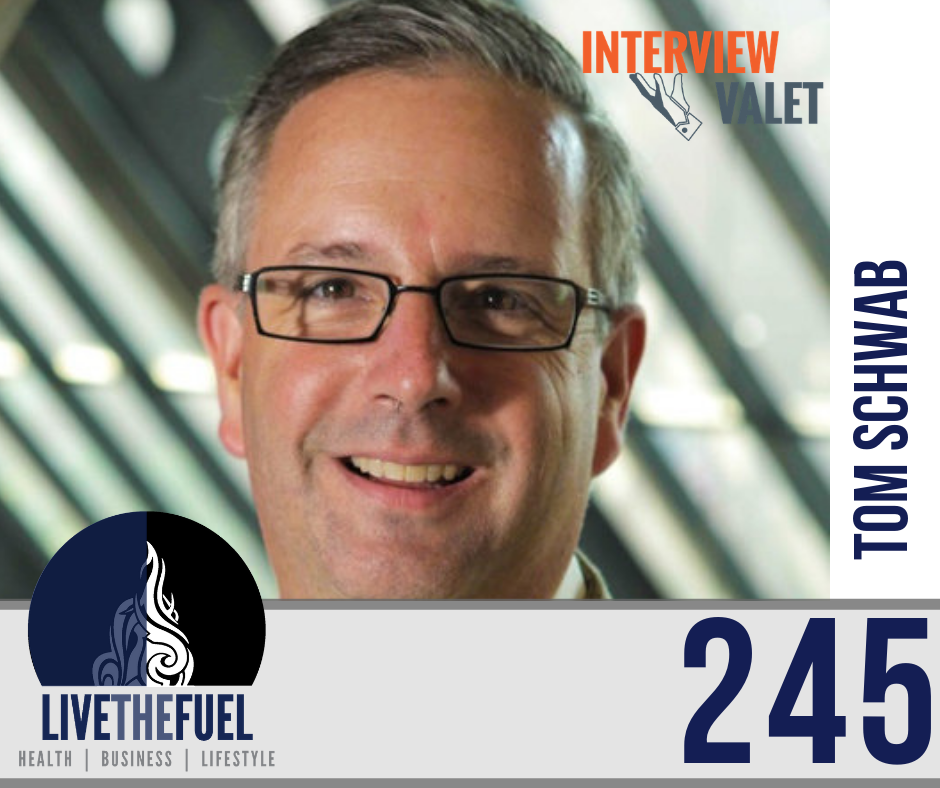 Getting Connected With The Interview Valet for Podcasting, Tom Schwab:
Tom Schwab, the founder of Interview Valet, knows how to build an online business. Marketing at its heart is starting a conversation with someone who could be an ideal customer. Drawing on his engineering, corporate, and e-commerce inbound marketing experience, Tom helps thought leaders (coaches, authors, speaker, emerging brands) get featured on leading podcasts their ideal prospects are already listening to. Then he helps them to turn listeners into customers.
Quote: "Don't die not knowing." ~ Brett Pierson, CAPT USN
Author of PODCAST GUEST PROFITS: Grow your business with a targeted interview strategy. Tom is also Founder of Interview Valet, the category king of Podcast Interview Marketing.
[spp-tweet tweet="You Too Can LIVETHEFUEL! @TMSchwab "]
Top 3 Hot Points:
Get Connected.
Grow Your Influence.
Help Others Give Back With Increased Influencers.
Final Words:
I guess what it comes down to is something I learned a long, long time ago. What's ordinary to you is amazing to others. And I think we all underestimate what we know. And I can think of back when I was in the Navy, you could tell somebody that was new on the aircraft carrier because they would climb all the way up to the superstructure to watch the planes take off and land and then after about three days you're like it's normal I'm not going to do all that but yet you get off the ship and people like to watch the planes not just ordinary to me we underestimate what we know and just remember what's ordinary to you is amazing to others and today it's never been easier to share that with somebody to help them with it as a podcast host as a podcast guests on social media whatever you do you know help people connect with them introduce a new person a new idea to them it'll make their life better and it will make your life better too.
Resources:
Influencers Mentioned:
On This Episode You Will Hear:
Action Steps:
Watch On YouTube:
Follow on Instagram: